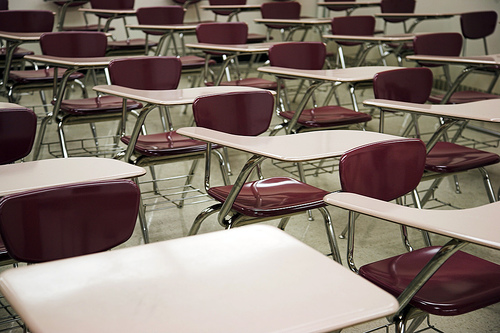 Friends,
In this time of pain and misery, I extend my sincerest condolences. I too am in your position, and understand your frustration and exhaustion. We all must band together to protect what little sanity we have left.
Yes, finals season is upon us, and personally, I am barely treading water. The full force of the American education system has descended upon me, supported by the weight of the wild expectations of my Chinese teachers, and as a result, I am finding it harder and harder to stay afloat. Fortunately, as finals draw to their bitter end, so begins a season that I hold very dear to my heart…
Ugly Holiday Sweater Season!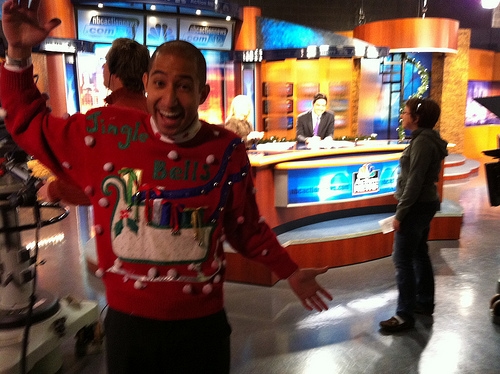 Now, you may be saying, "What is a sled doing on that man's stomach?" or "Why are there bells on that man's shoulder?" Frankly, I don't have an answer for you; I found these photos on the Internet. But, your questions raise a good point. Why do people wear ugly holiday sweaters? Because they are hilarious, duh…
Today, I am bringing you the best ugly and amazing holiday sweaters I can find on the Internet. I can't say with 100% transparency that they will "improve" a guy in your life's wardrobe, but in these dark winter days, they are the perfect present to brighten his day, and to make him a hit at your next holiday party.
Design Your Own Holiday Sweater?! Jackpot.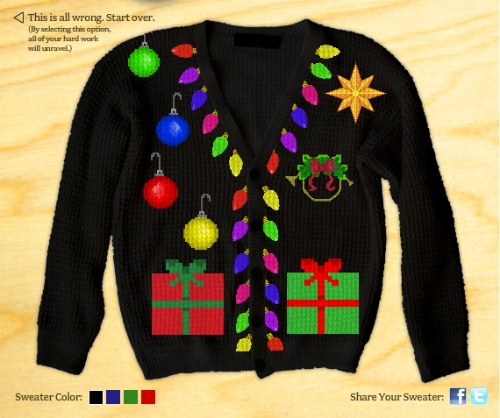 To answer your immediate question, no, you can not buy this sweater. To answer your second question, yes, this is the most tasteful holiday sweater you have ever seen. To answer your last question, yes, I did design this. Hold your applause till the end.
But seriously, before I launch into the holiday sweaters you can actually purchase, I urge you to check out We Hate Sheep. We Love Holiday Sweaters. This is potentially the best website, besides College Fashion, that I have ever stumbled upon. With the ability to customize your own holiday sweaters, vests and cardigans (unfortunately it's virtual-only – you can't buy your creations), I suggest you finish studying before you click on the link above.
The Goods.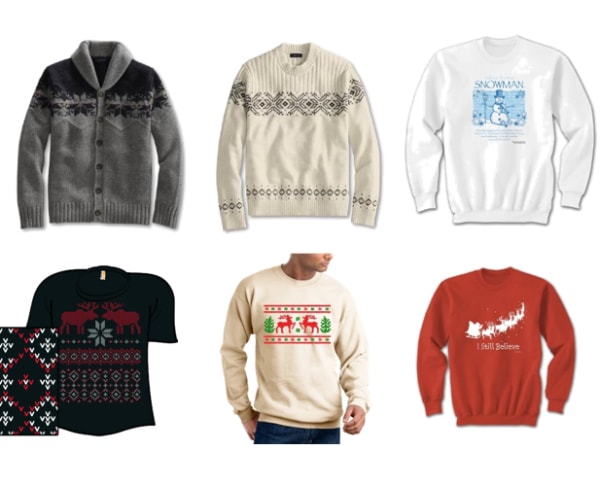 Products (From Left to Right, Top to Bottom); Land's End, Land's End, Amazon, Woot, Amazon, Amazon
First, some bad news… Because of how awesome and cool holiday sweaters are, it seems that major clothing retailers do not carry them. Apparently it is a security risk to have them in stores because of the massive amount of people that would be beating down doors to get at them. But fret not! That's exactly why the internet was created! If you are serious about buying a beautifully embroidered, timeless sweater this holiday season, skip the long lines, and get your Google on. Now, on to the good stuff.
My first rule for purchasing a holiday sweater is, too much of a good thing will spoil you. What do I mean? You don't need more than one holiday sweater. Though they are incredibly tight, and essential for any young male's wardrobe, one will certainly suffice. Also, go non-denominational if you can. I recommend you pick a sweater that you can rock at any holiday party, regardless of who is throwing it.
With that in mind, my second rule is, know what you are getting yourself into. In the selection of sweaters above, we see a gradual progression from elegant to ridiculous. There is nothing wrong with this. The holidays are a time to let loose and show a side of you that has been in hibernation for 11 months. If you want to go crazy with your sweater, do it, but keep in mind where you will be wearing this sweater and who will see you. If your boss or grandparents are around, you might want to stay away from a sweater that has Santa sipping on some strong eggnog. Novelties that take it too far have their place… in the garbage.
Finally, stay festive! Think colors, print/embroidery, and even fabric. You want this sweater to remind you of the "most wonderful time of the year!"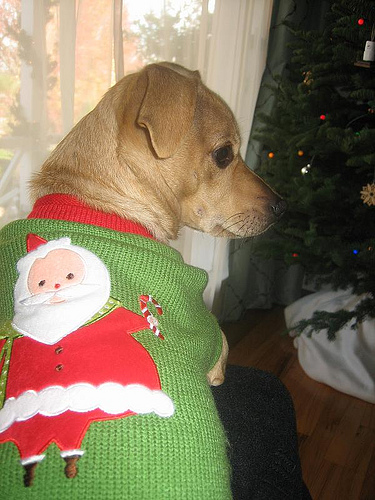 Happy Holiday Sweater Hunting!
What Do You Think?
What is your favorite thing about the holidays? Would you wear a sweater like these to a holiday party? What is your ideal Ugly Holiday sweater? Use the holiday sweater designer to create it and link back! I want to see your personal style!