This post may contain affiliate links, which means we may receive a commission if you purchase through our links. Please
read our full disclosure here
.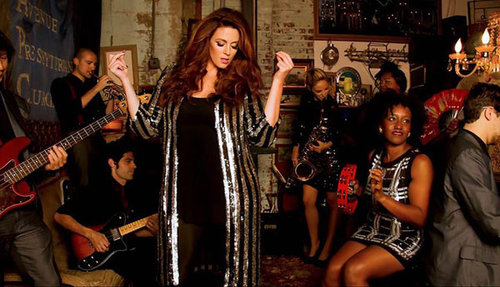 Photo: ELLE
The holiday season has arrived in full force! This is the time of year to get dressed up, so whether you have a holiday party, a performance, or are going out for New Year's Eve, it's nice to look your best while also being festive.
Trends come and go, but there are some dressy and traditional holiday clothing pieces that you should definitely have in your wardrobe. Below, I've compiled a list of seven holiday party staples that will make dressing up for the holiday season a breeze. Afterwards, be sure to check out these CollegeFashionposts for some more tips on putting holiday outfits together!
Scroll down to see all seven of these festive wardrobe staples:
1. Velvet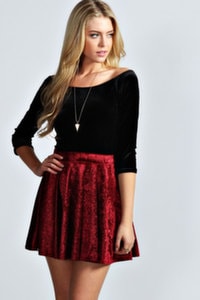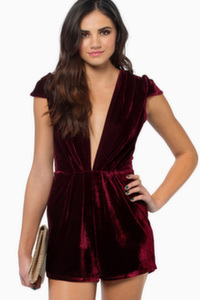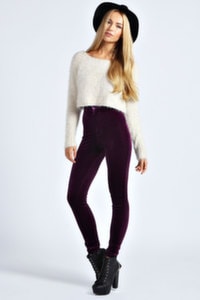 Velvet is a classic and traditional fabric for the holidays. Since it used to be highly expensive to purchase, the fabric is traditionally associated with royalty. Lucky for us there are plenty of inexpensive velvet option that still appear lovely and regal. A little bit of velvet will instantly make your outfit dressier.
2. Sequins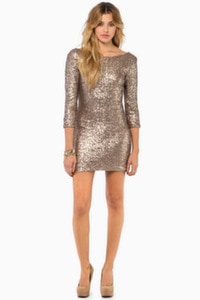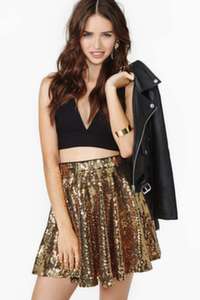 Take advantage of the holiday season and invest in something that sparkles! Stores bring out sequined clothing in anticipation for New Year's, so there's a large selection to chose from around this time. Even though sequin dresses are traditionally for NYE, don't be afraid to rock the style for the whole holiday season.
3. Rich Colors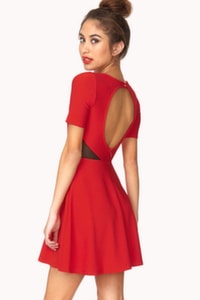 1. Forever 21 2. ASOS 3. Tobi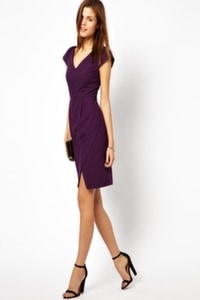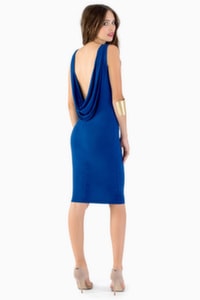 The winter months are often marked by a shift from bright summer colors to deeper hues. Rich, bold shades like cobalt and magenta bring an element of class to any winter outfit. The best part about wearing these colors? You don't have to do much to dress them up because these gorgeous hues stand out on their own!
4. Mesh Long Sleeves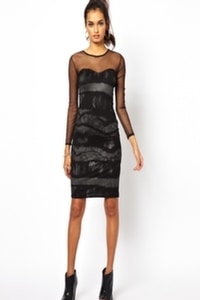 1. ASOS 2. Forever 21 3. ASOS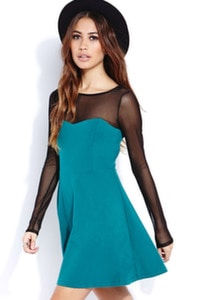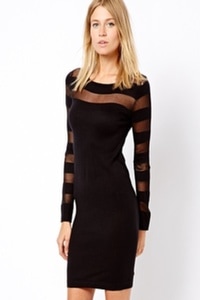 Unless you live in south Florida, the holiday season obviously comes with colder weather, so most college women trade out their tanks and strappy dresses for long-sleeved ones. Another style that tends to pop up around the holiday season is mesh long sleeves. They're a really simple adjustment from regular long sleeves, but will really transform a dress and give you some additional style options for the colder months.
5. High Necklines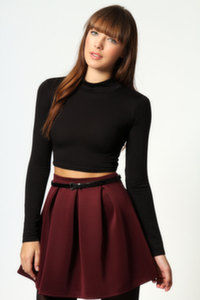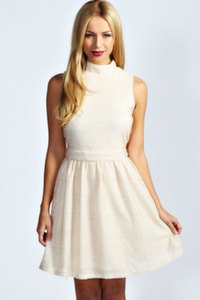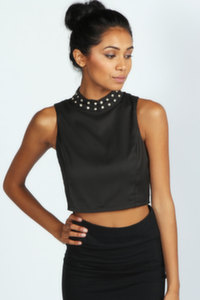 Full-on turtlenecks can sometimes be awkward and itchy, but a high neckline gives you the same kind of look without the discomfort. However, if you're planning to wear a crop top (#1 or #3) to a family function (like one at your grandmother's house), we suggest a skirt that goes high enough to fully cover your midriff.
6. Heeled Boots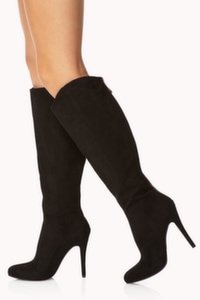 1. Forever 21 2. Forever 21 3. Forever 21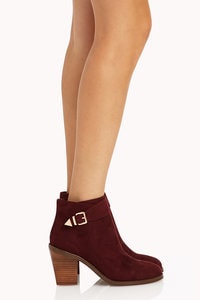 Boots with heels might be the best part about dressing up for the holidays. They're just as stylish as regular heels, but offer so much more support, which makes them ten times easier to walk in. Plus, they come in just as many styles – wedges, stilettos, chunky heels, etc. – plus you have the choice of wearing short ankle booties or a taller options. What's not to love?
7. The Perfect Coat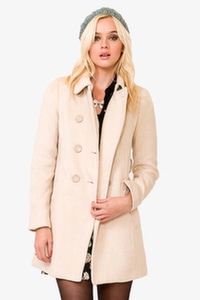 1. Forever 21 2. ASOS 3. ModCloth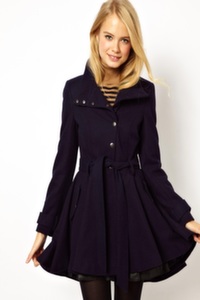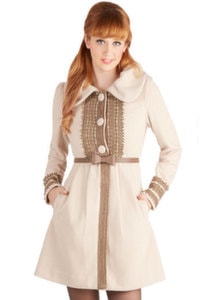 Putting together a killer outfit and then covering it up with not-so-killer jacket has to be one of the worst feelings ever. Luckily, there are plenty of versatile winter coats that will look fab with almost any outfit you choose. In addition, a nice coat won't take away from the dressiness of your holiday party attire.
However, it is important to remember that in really cold temperatures staying warm should be the priority! Because of this, it's key to shop around and find outerwear that is both fashionable and functional.
Thoughts?
What do you think? Do you get dressed up for the holidays? What are your holiday party staples? Let us know in the comments below!