In late November, the season of dinner parties for various holidays begins, lasting from Thanksgiving to New Years.
Every year, we look at our closets and say, "oh no, I have nothing to wear to this party!" But what if you had one dress you could wear, styled differently to at least three parties? To me, there is no fashion faux pas in wearing a dress more than once, so long as you style it differently and the parties are spaced out. After all, who can afford to buy a different dress for every event during the winter season?
It's all about styling. Below, I'll show you three ways to wear a single holiday party dress – no one will ever know you're repeating the same dress!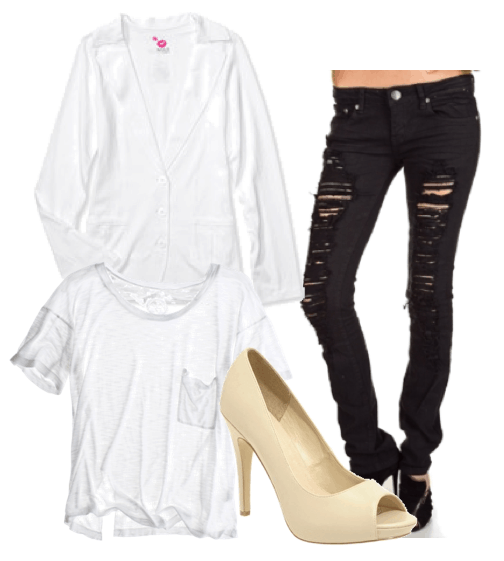 Product Information: Pleated Bow Tie Dress, Charlotte Russe.
I picked this dress for two reasons: first, I love the brown-burgundy color, because it's more than just the typical LBD; and second, I love the details – the bow is adorable and the ruched neckline draws attention to your face. This dress is perfect for parties, but could also be dressed down if need be!
And now, how to wear it!
Outfit 1: Edgy Holiday Party Look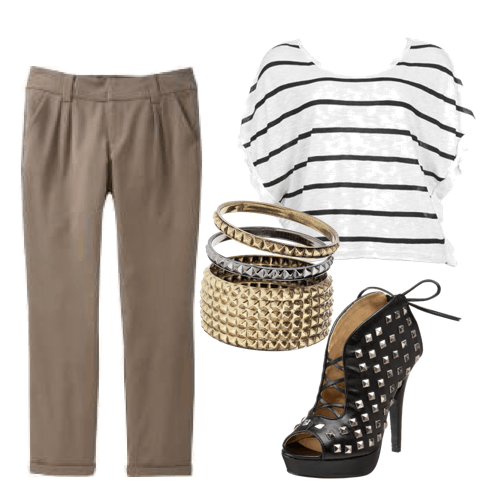 Product Information: Snap Collar Leatherette Jacket, Forever 21. Wild Diva Jelena Gladiator Booties, Fly Jane. Torque Chains, Forever 21. Sequin wallet, Charlotte Russe.
For a holiday party with your friends, this would be a great edgy outfit.
I love the brown leather jacket paired with the brown dress: it creates a contrast and interest without being obvious or overly matchy-matchy. The purple clutch provides a pop of color and a little bit of sparkle.
I really love putting together multiple tones of a neutral into one look: the burgundy brown of the dress, the cocoa brown of the jacket, and the tan of the gladiator booties are all plays on the same tone. This is a formula that works for all outfits: when in doubt, shades of the same neutral will always look interesting and chic!
Outfit 2: Dinner with Family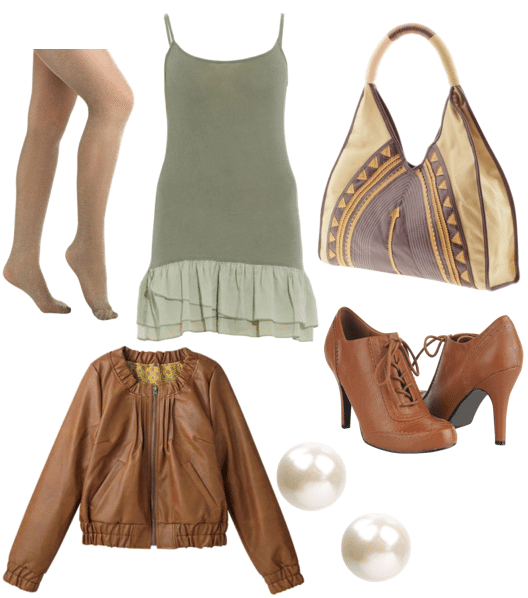 Product Information: Mustard V-Neck cardigan, Peacocks. Macey River Pump, Topshop. Empress Hinged bangle, Forever 21. Dove Stud earrings, Juicy Couture.
Dressing up for a family holiday dinner can sometimes be difficult!
For this outfit, I decided to pair a mustard cardigan with this party dress, to dress it down a little bit. However, you could always choose another color based on what works with your skin tone: pink, red, bright blue, and green could work with this dress as well! Paired with neutral but interesting flats and a super cute bangle, this outfit will have you looking pretty yet relaxed at your family's holiday get-together!
Outfit 3: Meeting the Parents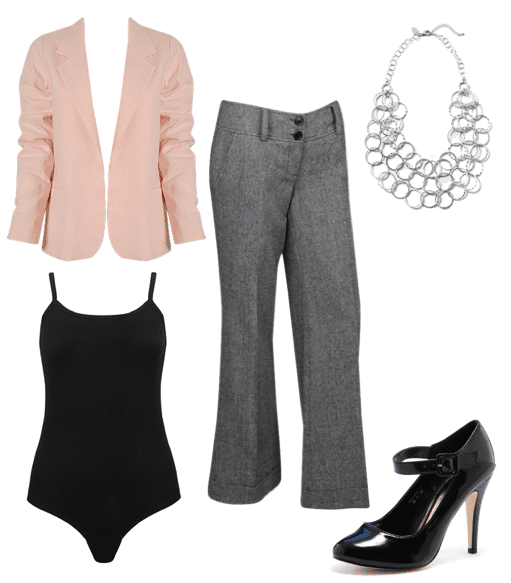 Product Information: Black cut out ankle boots, Debenhams. Houndstooth DB Jacket, Forever 21. Cabbage Corsage Clutch, Monsoon. Bella Rouge earrings, 1928.
The holiday season also means the possibility of being invited to a holiday party with your significant other's parents – yikes!
I put this outfit together with that in mind. I love red with this dress and surprisingly, I think black accents look great against it as well. Some might say that wearing black and brown together is a "don't", but those fashion rules are outdated. These days, you can feel free to mix colors as you please. The red accents on the accessories I chose pop against the burgundy-brown of the dress, while the black helps you look put-together, which will impress those parents!
What do you think?
What is your favorite dress to wear to holiday parties and how do you transition it? What do you think about styling one dress in different ways throughout the holiday season? I love to hear from you guys, so let me know in the comments!!