This post may contain affiliate links, which means we may receive a commission if you purchase through our links. Please
read our full disclosure here
.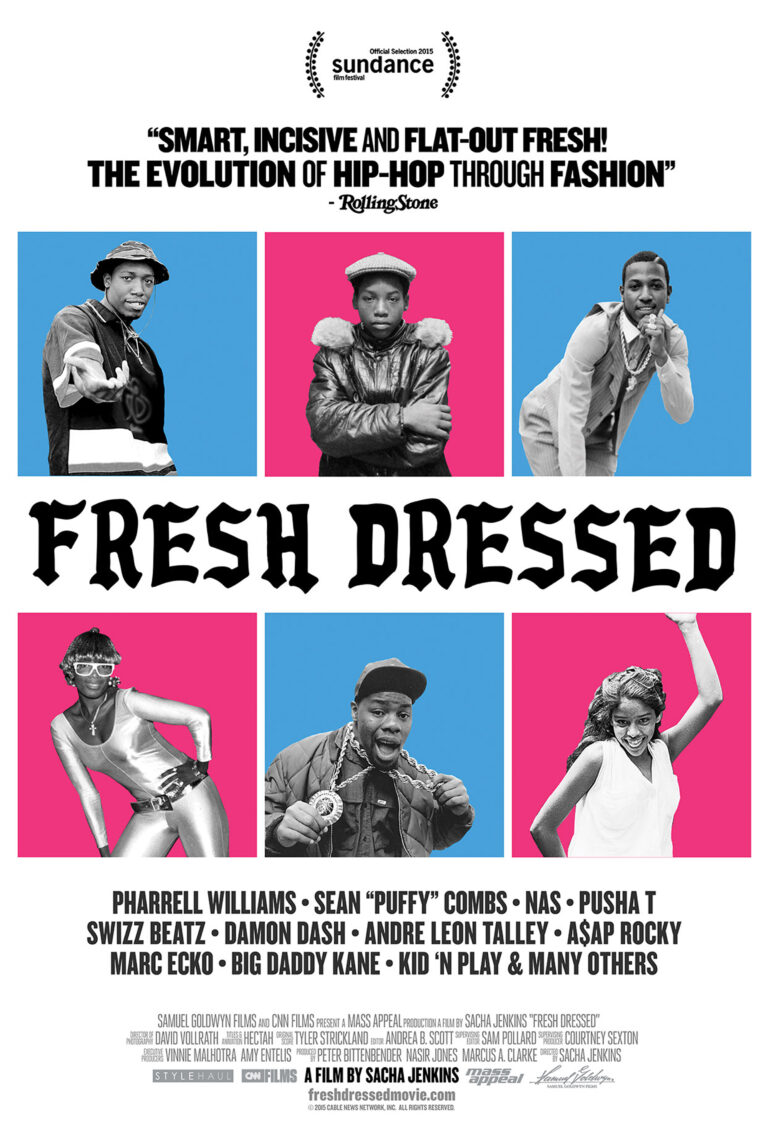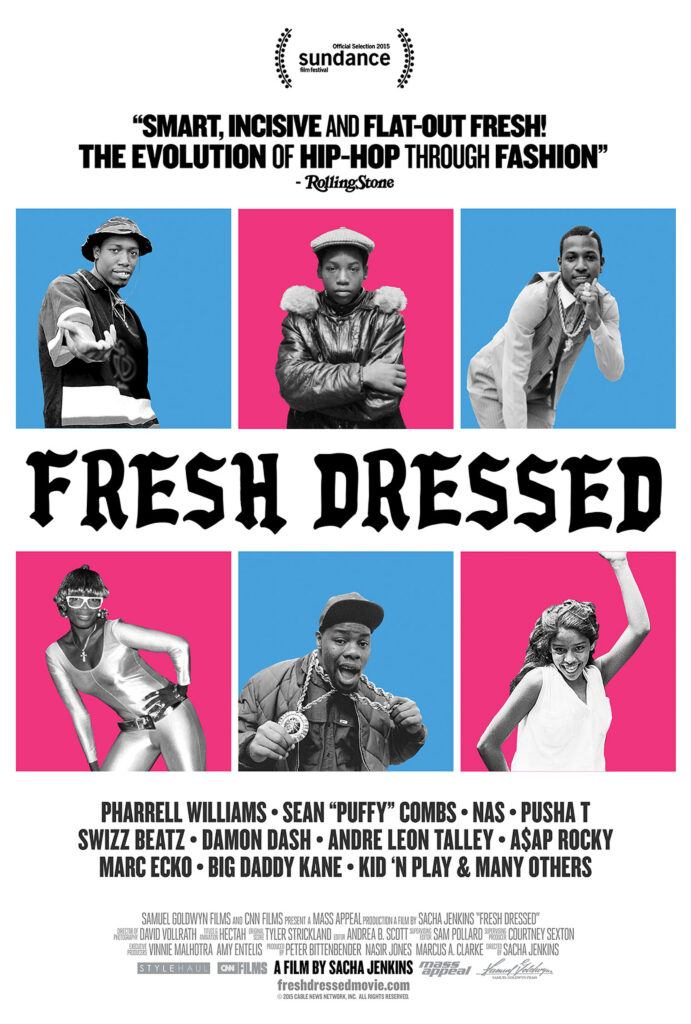 Fresh Dressed (available to watch free right here) is a documentary about the history of hip-hop fashion — but it's more than that. It's a film about how Black culture changed fashion forever and made New York a style capital of the world.
As brands like Balenciaga and Chanel make must-have sneakers and gender neutral brands proliferate in 2020, it seems the world has forgotten where these trends started.
They started with Black kids wearing clothes that made them feel like they could be whoever they wanted in a world that didn't and still doesn't support their dreams. This is more relevant than ever today.
Fresh Dressed is a documentary on the most important fashion movement in America, and it also includes some important fashion lessons that we all can apply to our wardrobes.
Here are the 6 most important fashion lessons we learned from the film:
1. Be fresh
The documentary describes fresh as "a crisp, new-in-the-box fashion look/tidy appearance." It's about having pride and dignity in how you look, despite your economic situation.
The documentary delves deeper into the historical importance of looking fresh for African Americans, citing, for example, the tradition of dressing up for church. This culture of looking fresh has always been a tool to help Black Americans defy stereotypes, from rappers in Hollywood to kids in the projects.
The first takeaway from this film is that looking fresh can be a source of power. What you wear represents who you are, and no matter what trends you like, looking tidy shows you take pride in yourself and your appearance. Also, taking good care of the things you own can help them last longer, great news for anyone who loves their wardrobe.
2. Dress from the shoes up
The craze over Air Jordans and all of those must-have sneakers stems from the beginnings of hip hop culture in the projects. Stylish sneakers were an essential part of looking fresh — in fact, outfits were built around the shoes.
Indeed, what Black Americans were doing with fashion over 30 years ago, is now a high end fashion trend. But make no mistake, those new Louis Vuitton, Balenciaga, and Chanel sneakers exist because of hip hop culture. Hip hop created the demand for this look in the first place; designers just capitalized on it.
While I often think about shoes that will match my outfit, with new fashion sneakers coming out, I've found myself building my outfits around my shoes. Next time you go shopping, I challenge you to buy the coolest shoes that you can find, and from there make different outfit combinations to match your shoe game. It will change the way you look at styling.
3. Clothes can be gender neutral
Many female stars of the '90s, such as the women of TLC and Salt-N-Pepa, were sporting — and setting — the new hip hop trends. However, when brands failed to carry the clothes they wanted, these women didn't see why a label saying "Men's" had to stop them from expressing themselves and being a part of the movement they had also started. They rocked everything from varsity jackets to boxers and baggy shorts with serious style.
Yet again, high fashion, thirty years later, is following with gender neutral clothing lines. It's. About. Time.
Why not embrace this look yourself? Who says women can't shop in the mens section? In fact, I challenge you to go shopping specifically at a menswear store and just pick what you like and try it on. You might be surprised, but trust me — you'll find many items that you really enjoy wearing.
4. Represent your roots
While members of the hip-hop culture were labeled with the derogatory term "urban customers" here in the states, to many in Europe, hip hop represented the first time American fashion had something unique to say. It was Ricardo Tisci that described it best, saying that in hip-hop clothing, you could see the roots of the culture.
While we all shop for mainstream clothes, it's important we think about the history of these trends and what they mean to their communities. Going further, white people need to be mindful to avoid cultural appropriation — some trends, no matter how much you love them, aren't yours to wear.
In broad terms, we should all be looking at the communities we come from and how we can incorporate our own communities and personal histories into our style to represent and be prideful of our roots. 
5. Make clothes your own
Hip Hop culture always valued high-end brands like Louis Vuitton and Chanel, but designers like Dapper Dan were the first to DIY clothes from those brands to the likings of their communities. Dapper Dan saw clothes as being fabric that could be whatever he wanted it to be, and so he made those heritage high end brands look on-trend and cool.
What Dapper Dan and many others did decades ago, is what is keeping brands like Tom Ford and Gucci relevant today. (In fact, Dapper Dan even collabed with Gucci!) Dapper Dan and others were the original DIYers, using spray paint cans to decorate their denim jackets and monogram their jeans. Now you see these looks all over the runways.
So learn from the masters — don't be scared to make clothes your own, to wear things how you like them even if it's not the trend. If you were planning on giving your clothes away, look at the fabric and DIY away to your make those clothes cool again.
6. Break the rules
From the start, fashion from the projects was about wearing clothes that broke the rules, clothes that fought for something.
It primarily focused on fighting institutions, and especially law enforcement. Watching clips from the 1980s in this documentary exposes a stark reality that the problems we face today in society, we faced back then, where Black Americans were targeted for the color of their skin. Little has changed in 30+ years, and we still have a lot to fight for.
The hip-hop fashion movement is about wearing clothes that make you feel like a superhero in a society that tells you all the things you can't be.
If you want to take a lesson from hip hop's rule book, dare to stand out, wear clothes that go against who you are told to be. Better than that, wear clothes that make you feel like a superhero. Wear clothes that stand for something. Fashion has power, so use it.
If you haven't seen this documentary, I hope you are adding it to your must watch list, as it's a fundamental documentary for fashion history and American culture as a whole.
As Kanye West and Sean Coombs explain this documentary, American designers were trying to imitate European fashion, and waiting for their approval. But it was Black fashion, a movement centered around individuality and fighting oppression, that finally got the fashion world to take New York seriously.
Embrace who you are and remember that the clothes you wear represent who you are, not what other people want you to be.
What do you think is the most important fashion lesson?
What other fashion documentaries do you love? What are other aspects of Black American culture that have been appropriated? Let us know!