This post may contain affiliate links, which means we may receive a commission if you purchase through our links. Please
read our full disclosure here
.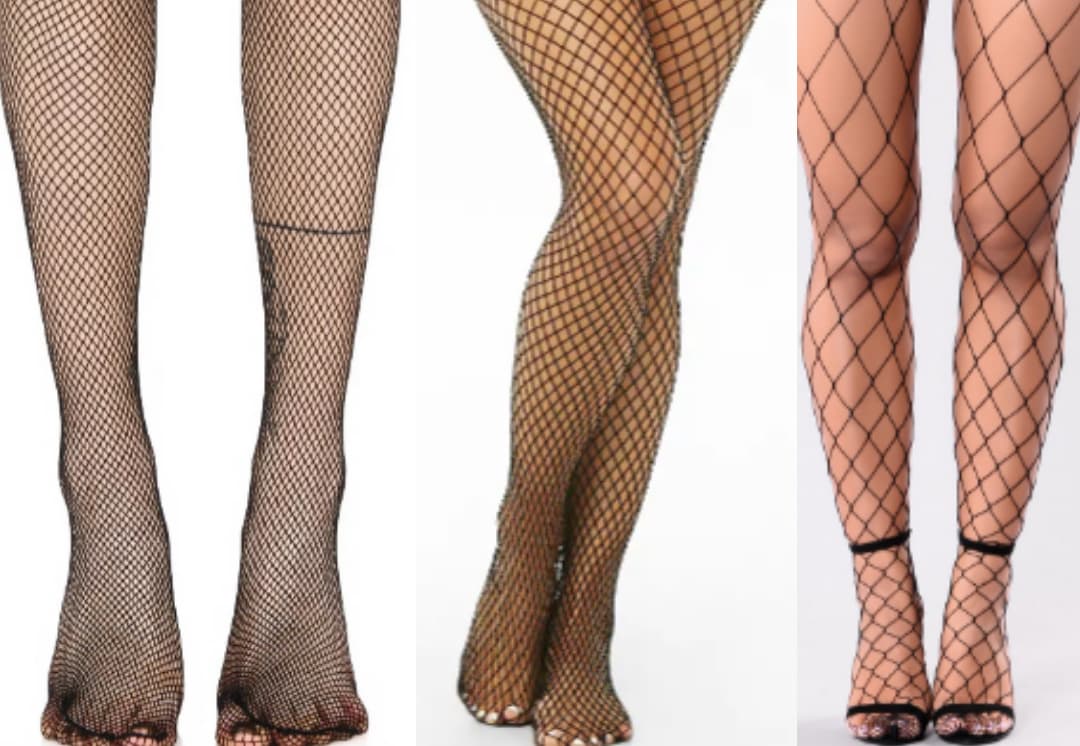 Products L-R: DollsKill, Forever 21, FashionNova
Fishnet tights are a classic favorite of edgy girls everywhere. They're the perfect accessory to give any outfit a little more spice and character. There's nothing like a pair of fishnets to make your ensemble look more dressed up and layered. As a bonus, they're just so fun to style.
There are so many different styles of fishnet tights out there, and there are so many different ways to rock them. Today, I'm sharing two of my go-to fishnet tights outfits — one for class, and one for a night out.
How to wear fishnet tights to class: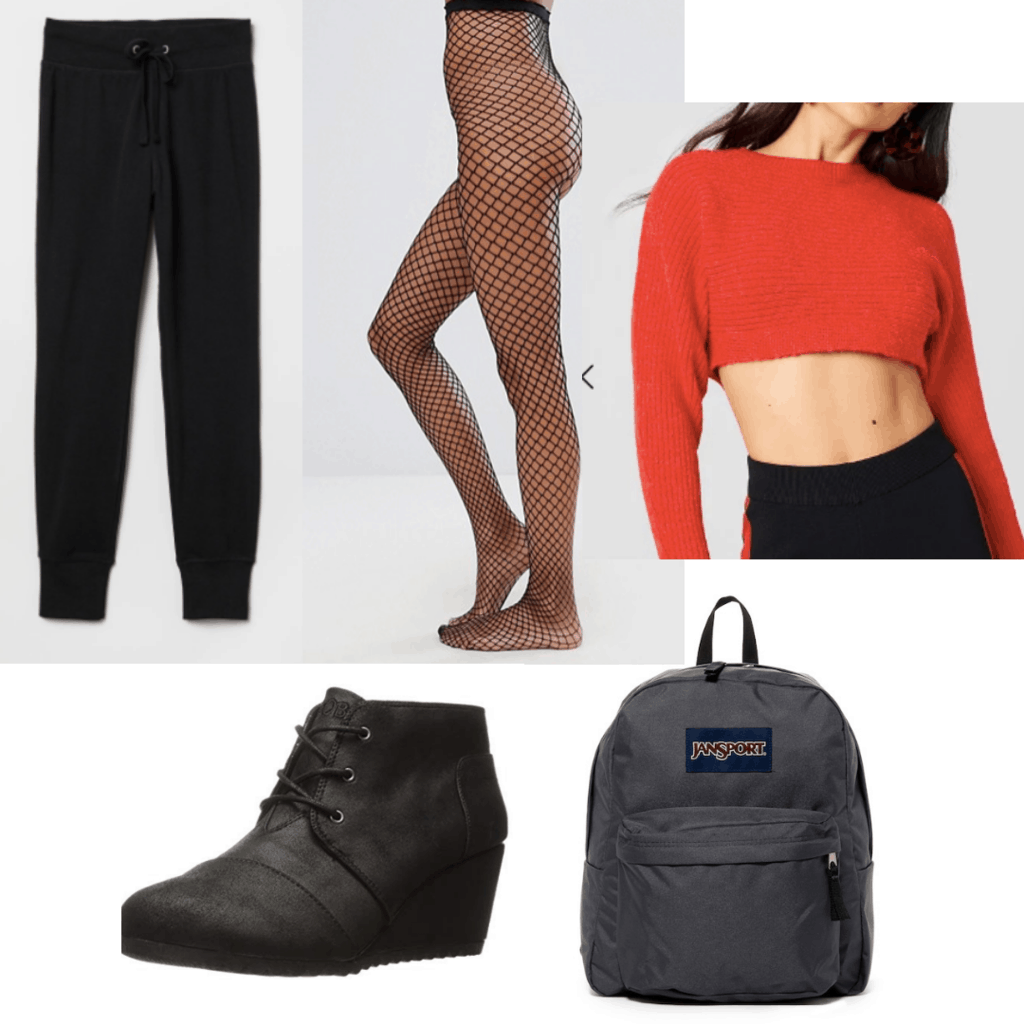 Products: Fishnet Tights – Asos, Sweatpants – H&M, Cropped Sweater – NA-KD, Wedge Sneakers – Amazon, Backpack – Nordstrom Rack.
On my campus, I see many people wearing fishnet tights to class. Yes, fishnets can be a daring look, but if you style them right, you can totally pull them off. Here's how I'd wear them during the day.
For those of you who want to be comfortable but still look trendy, this fishnet tights outfit is for you. Throw on your favorite fishnet tights, then a pair of sweatpants over top. Pair the combo with a cropped sweater for a fashion blogger vibe. (Think Chiara Ferragni.)
Add some cute wedge sneakers for comfort and a few extra style points, then, because you are going to class, complete this outfit with a cute school bag. (You cannot go wrong with a classic Jansport backpack in a neutral color.) This look is trendy but still comfortable — perfect for a day of being the most stylish girl on campus.
How to wear fishnet tights for a night out: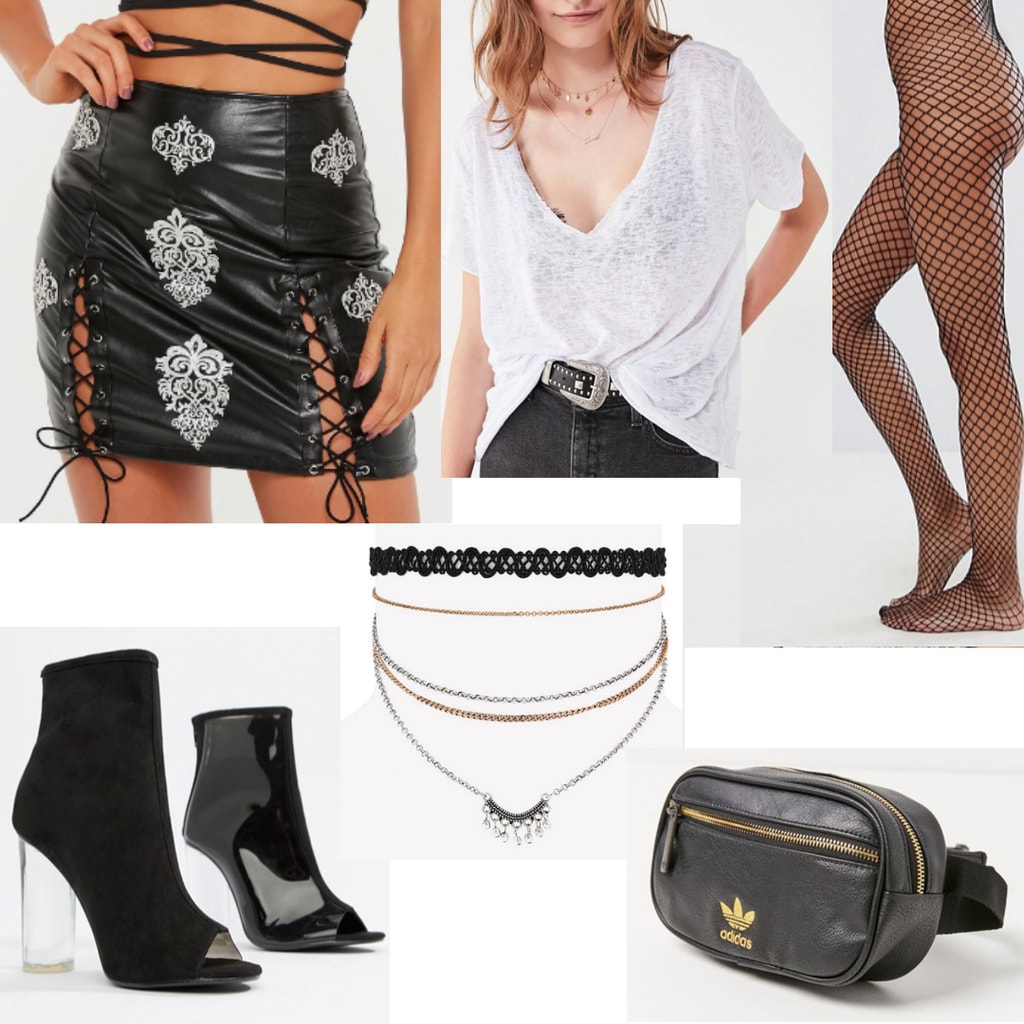 Products: Fishnet Tights – ASOS, Leather Skirt – Missguided, Heels – Public Desire, Tee – Urban Outfitters, Purse – Urban Outfitters, Choker – JCPenney.
Fishnet tights are so versatile. If you ask me, they look great with any outfit that you might want to wear. For a night out, you are going to keep those same fishnet tights you wore during the day and pair them up with a leather mini skirt. Fishnet tights and leather skirts form a classic combo that has a totally badass feel.
Add peep-toe perspex heels for a sexy, on-trend vibe that's perfect for a night out and will look great in outfit photos! On top, wear a deep vee burnout tee for a cool girl feel. To complete this look, strap a small waist purse across your body (or wear around your waist) and accessorize with a choker or two. Now you are ready to own the night!
Yay or Nay?
Do you still wear fishnet tights? How do you style them? Let us know in the comments below!