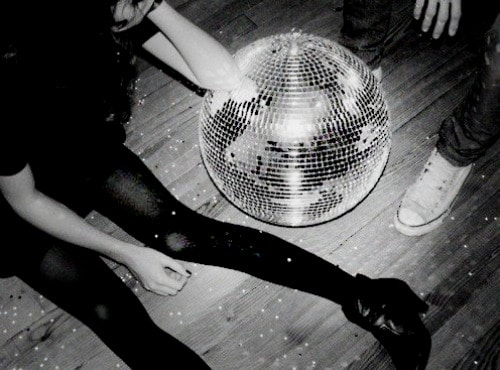 Whether you're headed to a frat party, a concert, or a gallery hop with your girlfriends, you need a decent amount of going-out clothing in college. I see all kinds of girls walking the streets at night in a generic "party outfit" (think basic tank top and dark jeans). I think this is because a lot of people think you have to give up your personal style when it comes to party-friendly clothing, but that's definitely not true. Here are some tips for shopping for night-out clothes that fit your personal style:
Find inspiration. It can be this website, your friends, or a picture in a magazine. I keep an inspiration board in my room full of pictures, fabric swatches, and colors that give me ideas for my wardrobe. My advice is to pick two or three items that you love and try to create an outfit inspired by them. Here are a few items from my inspiration board: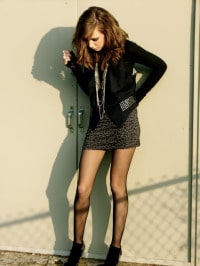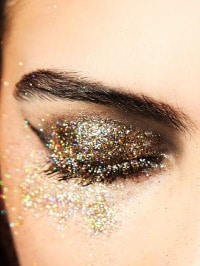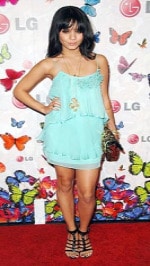 Take the occasion and weather conditions into account. Are you going to be walking from party to party? If so, you might want to bring a blazer or cardigan. Will you be dancing a lot? You will want comfortable shoes that you can handle wearing all night. Make sure you aware of any themes if you're going to a party, or any dress code if you are going to a more serious event (you don't want to insult the hostess).
Keep your personal style in mind. If you prefer classic looks, don't feel pressured to head out in a mini dress. The most important thing about dressing up is feeling comfortable and amazing in what you have on.
Out on the Town Essentials
Here are some must have items and outfits for a fashionable night of fun:
1. A Statement-Making Dress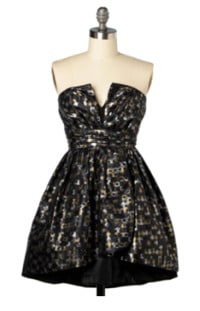 Black metallic print dress – ModCloth, Giraffe print dress – Forever 21, One-sleeve white dress – Anthropologie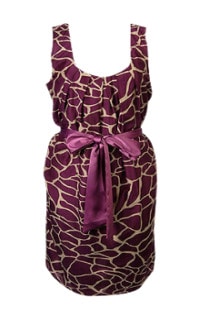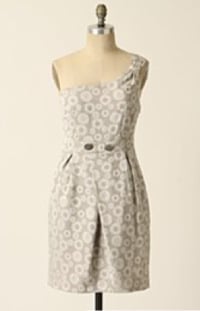 Most people recommend a little black dress (which IS always a great choice), but I say any dress that makes you feel confident should be your go-to going out outfit. One completely unique dress that allows you to stand out is a must-have. A statement making dress is perfect for formals, girl's nights (add flats and a cardigan), and if you're feeling brave, even a date.
2. A Fun Blouse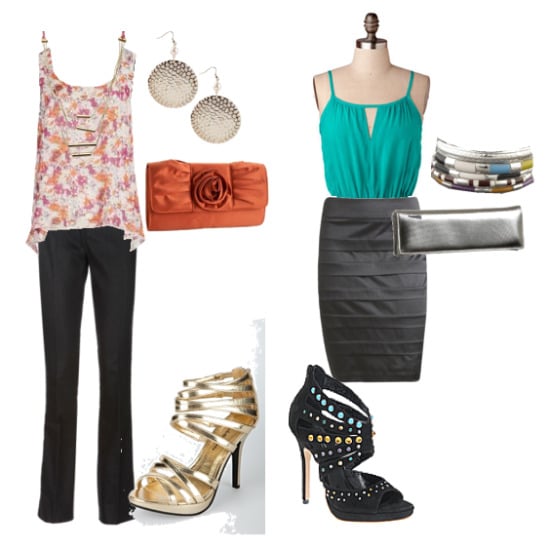 Product Information: Outfit #1: Floral sequin blouse – Piperlime, Trousers – Charlotte Russe, Layered necklace – Urban Outfitters, Gold heels – Charlotte Russe, Orange clutch – Endless, Beveled earrings – Forever 21Outfit #2: Teal tank top – Mod Cloth, Bandage pencil skirt – Wet Seal, Beaded heels – Aldo, Silver clutch – Endless, Colored bangles – Lulus
When you aren't feeling a dress for your night-time festivities, a blouse with something extra is the way to go. I find myself pulling my black lace top out of my closet again and again because it works with skirts, jeans, trousers, and could even go under a dress with straps. The two tops above are special enough to allow you to stand out, but are also versatile enough to be worn again and again.
Outfit #1 is all about girly fun. A floral top looks night-appropriate with sequins and a delicate necklace. Outfit #2 has just the right amount of sexy. A bandage skirt is super glamourous with a turquoise (the official color of 2010!) blouse tucked in.
3. Sky-High Heels
Shoes can make an outfit, and there is no better way to work a party outfit than with heels. The best advice I can give you about heels is to wear a height that you are comfortable with. To me, "sky high" means the smallest heel I can get that still looks good, but if you feel confident in 2.5 + inches, go for it — Ms. Swift does.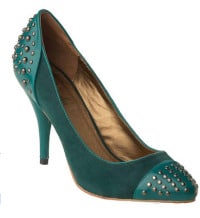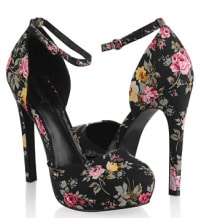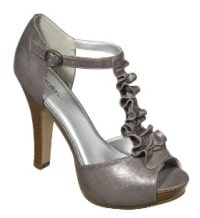 Product Information: Suede studded heels – ModCloth, Floral heels – Forever 21, Grey ruffled t-straps – Target
By the way, do you wear size 10 or larger like I do ( yeah huge, I know)? Here is a whole post about the best places to buy stylish shoes if you have an above-average shoe size.
4. A Holds-it-All Clutch
I prefer clutches to hold my necessities when I go out, but if you are a party person, you might want to try a wristlet. A wristlet is less likely to get lost when you're, er-forgetful. Either way, you want something to hold your cell phone, lipgloss, and extra bobby pins, but you don't want to be responsible for lugging around a huge purse. Here are some cute bags for any nighttime activity: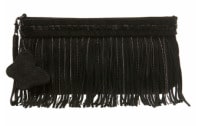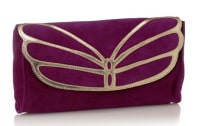 Product Information: Black fringe wristlet – Miss Selfridge, Violet and gold clutch – Accessorize
What do you think?
What items do you repeat for night? Do you wear any of these essentials? What are your favorite ways to work a little black dress? Are you as bad at walking in heels as I am? I'd love to hear from you!
Next week, I'll have essentials for the big interview.