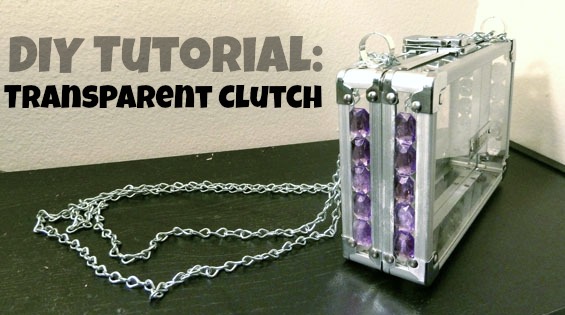 I don't know why, but I'm just in love with the transparent trend. For a while, I kept seeing tutorials for transparent clutches, and although I craved them so badly, I could never find the right materials for this DIY. However, on one faithful day, I stumbled across a pencil box with the perfect dimensions and the perfect industrial feel that I wanted for this project.
Keep reading to learn how to transform a plain pencil box into a fabulous and on-trend transparent clutch.
Materials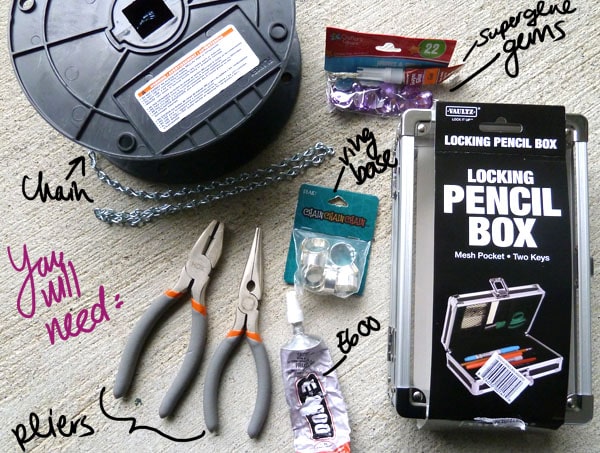 Clear box (mine is actually a $10 locking pencil box from CVS!)
Heavy-duty chains
Standard pliers
E-6000 (or another industrial strength glue/super glue)
Miscellaneous gems
Thick, *non-adjustable* ring bases
Step One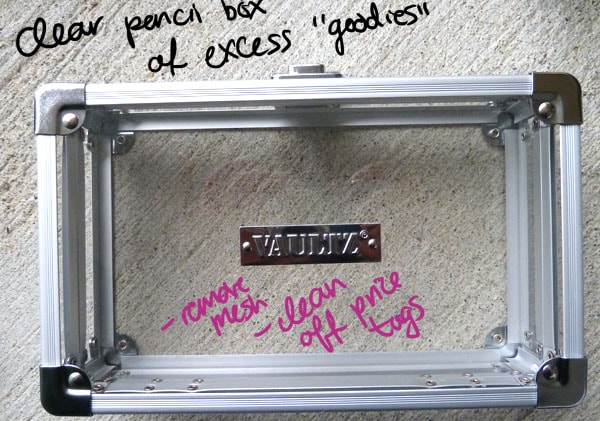 Start by clearing your pencil box of any extraneous goods (price-tag stickers, mesh pockets, etc…). Use a product like Goo-Gone for sticker residue and the like.
Step Two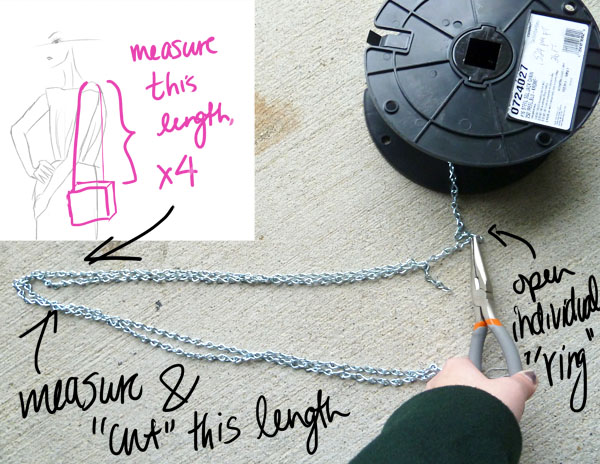 From your shoulder, measure how far down you want your bag to hang. Multiply this length by four, then measure that number out on your chain. To "cut" the chain, simply pry open the rings using pliers (see this gif for help).
Step Three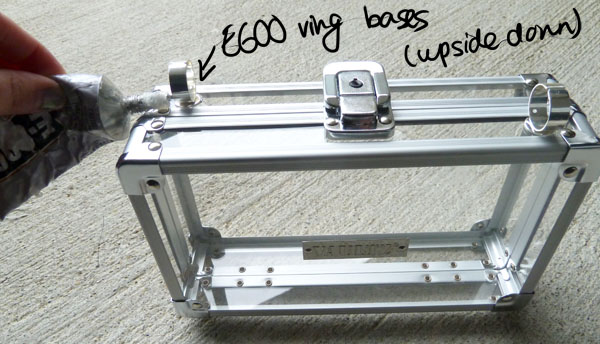 Glue two ring bases on top of the clutch, so that the rings are "upside down."
Step Four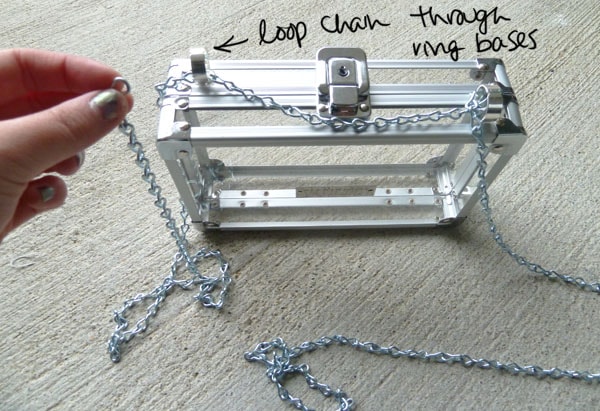 Take your chain and loop it through the ring bases.
Step Five
Connect the ends of the chain together by looping the chain ends together, then close them by "squeezing" together the chain end.
Step Six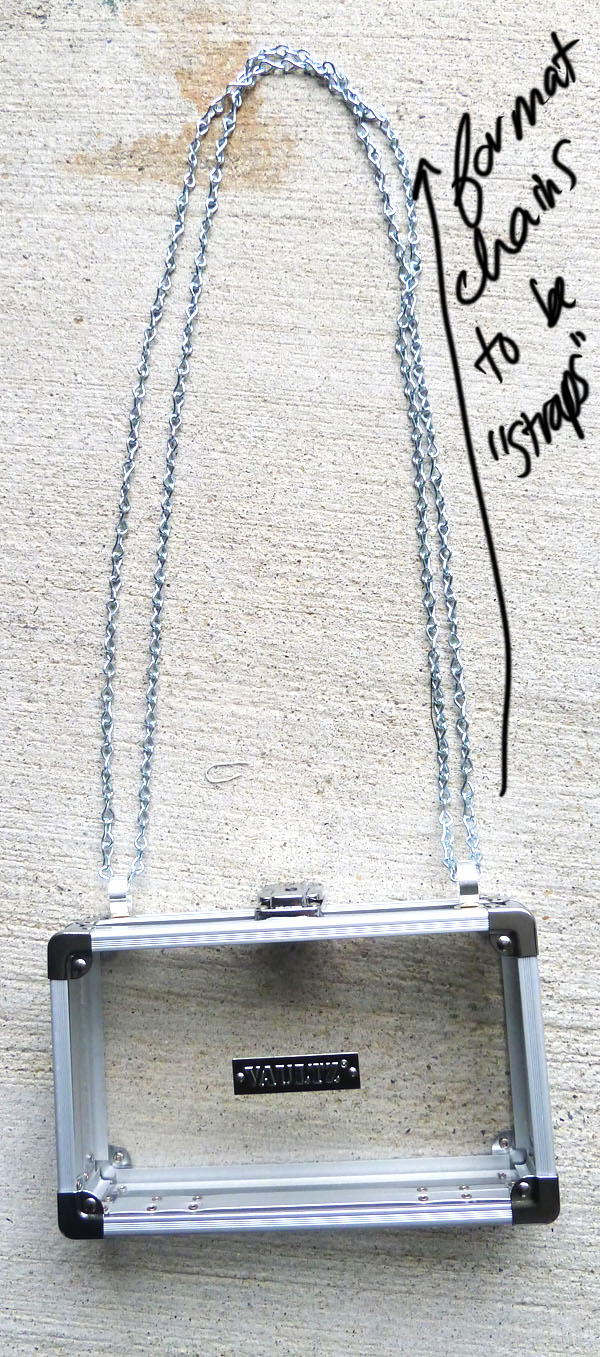 Pull and shift the chain so it looks like a strap.
Step Seven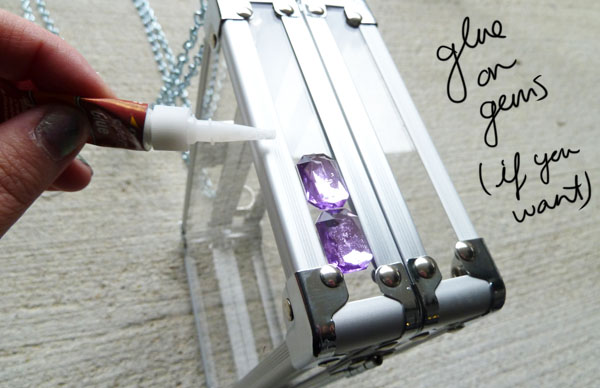 This last step is optional, but if you want to add some glitz and glam to the clutch, super glue gems onto the sides of the bag. (My gems were conveniently the same width as the sides!)
The Finished Project: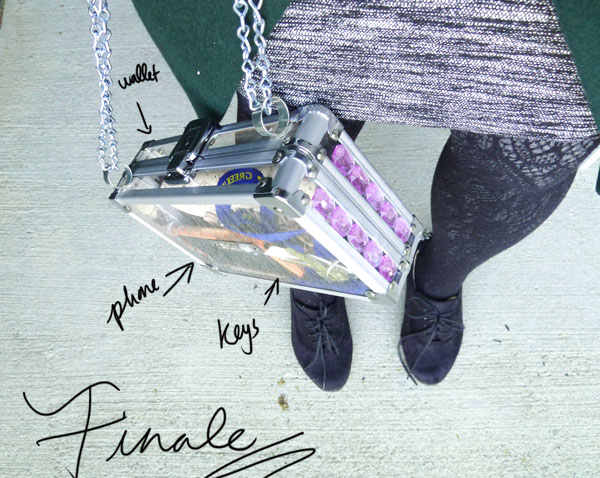 I decided to wear this bag with a grey pencil skirt, an emerald green statement coat, layered tights, and these DIY embellished shoes. Inside my bag are my three essentials: my wallet, phone, and keys.
Feedback please:
What do you think about the transparency fashion trend? Would you do this DIY? Are there any other DIYs you would like to see the tutorials for? Let me know in the comments!