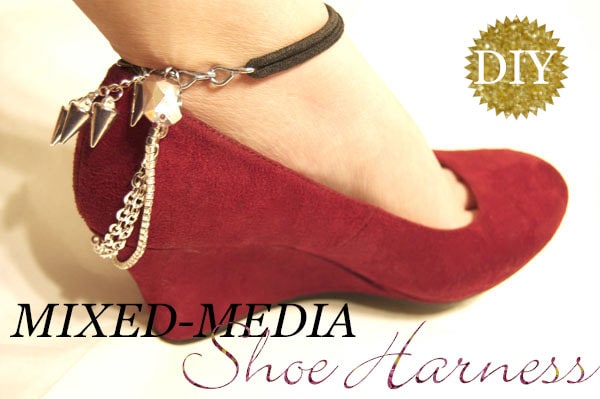 Hi, I'm Gloria, and I'm a shoeaholic. I always look to find new ways to update my current shoes, in order to make the most out of my purchases. With the current ankle strap shoe trend, I found a way to re-create this look, add my own personal flair to it, and still be able to revert back to my original shoes.
Read on to learn how to create a mixed-media shoe harness that you can add to any shoe for that ankle-strap look!
Materials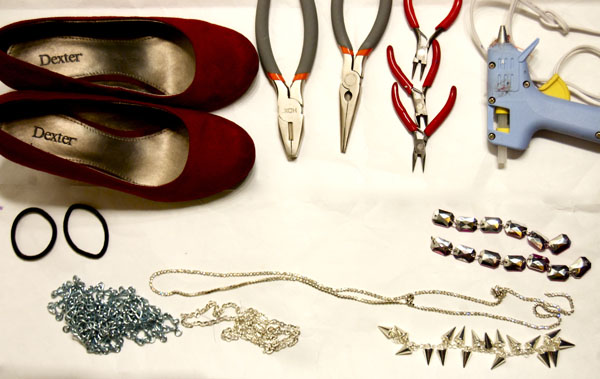 Pumps
Heavy Duty Pliers
Jewelry Pliers: round nose, close nose, wire cutters
Glue Gun
Black Hair Elastics
Heavy Duty Chain*
Jewelry Chain*
Rhinestone Chain*
Gem Charms*
Chained Spike Charms*
*You don't have to have the exact type of chains I used, the point is to have many different types of materials for a cooler look.
Step One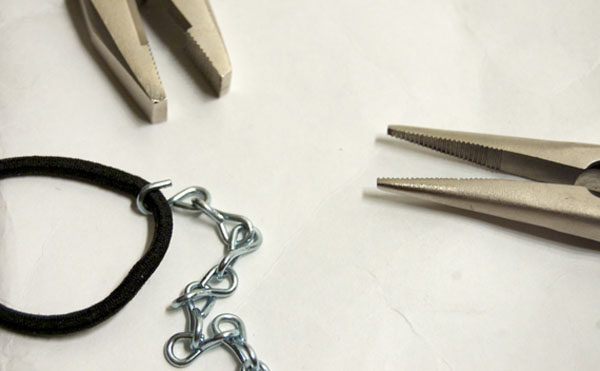 Pick a chain for your "main chain" (the chain that will become part of your ankle strap). I opted for a heavy duty chain, but any chain will work as long as the chain link is as wide as your hair elastic. Simply open a chain link (I used heavy duty pliers) and loop the hair elastic into the link.
Step Two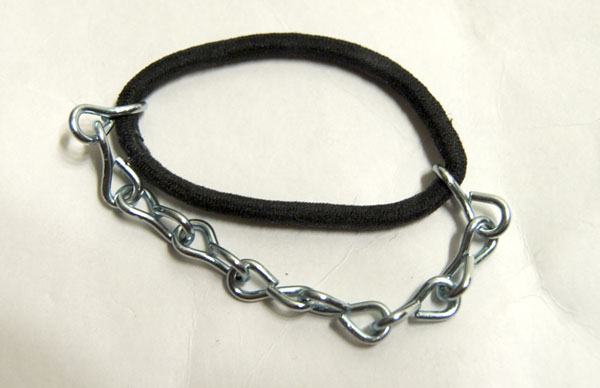 Close the ring by pinching the loop close with heavy duty pliers. Loop the chain onto the other side of the elastic, and repeat step one here. The point of the hair elastic is to bypass any need for closure for the shoe harness, because the elastic can stretch over your foot to put it on.
Step Three
Attach the rest of the miscellaneous chains.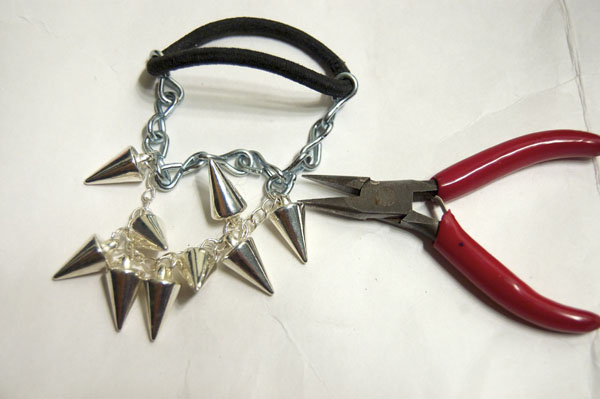 For chains with smaller chains, simply open and close individual jump rings (here's a handy gif that shows you how) to attach onto the "main chain" (from step one)/to change the length of the chains.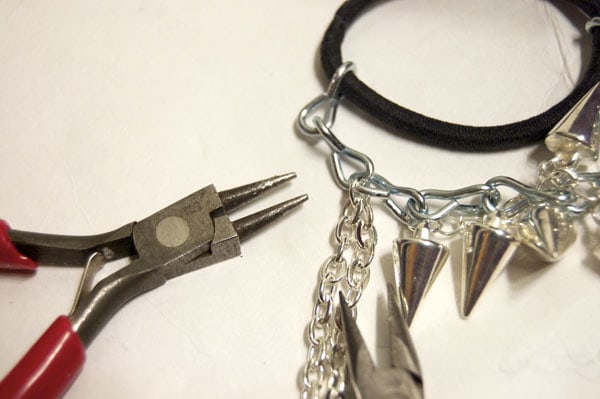 To achieve a nicer look, aim for different lengths of the chains. Another handy aesthetic tip is to attach the chains on different chains from the "main chain."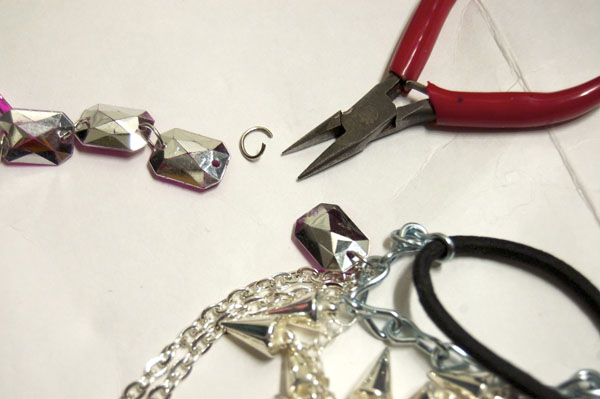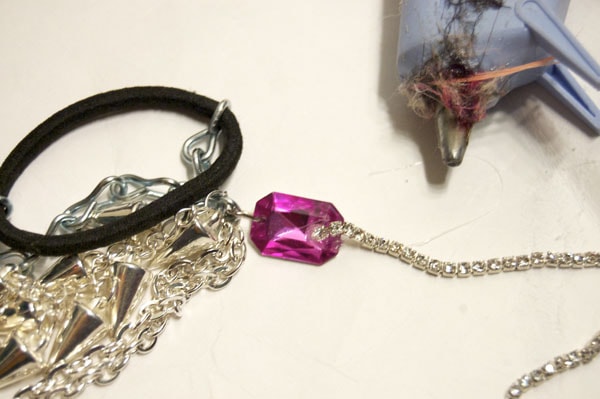 For chains that don't come equipped with jump rings (like a rhinestone strand), simply attach a larger charm (like this gem charm I used; remember to glue on the side you don't want showing), and then add a dab of hot glue onto the charm and simply (and quickly) nest the chain into the glue blob.
And that's it! Slide the shoe harness around your ankle, pair it with your favorite pumps for a glam look!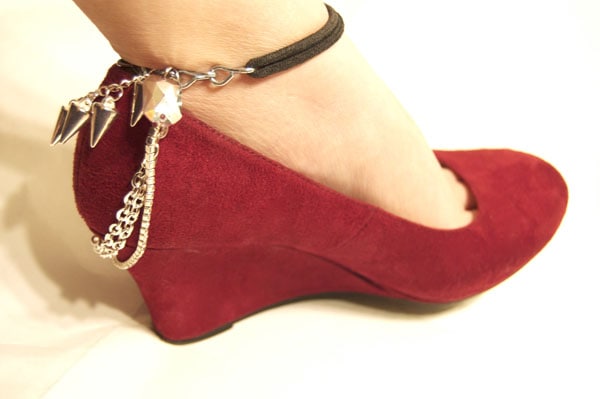 Feedback please:
What do you think of the ankle strap trend? Do you like shoe harnesses? Would you do this DIY? Are there any other DIYs you would like to see the tutorials for? Let me know in the comments!