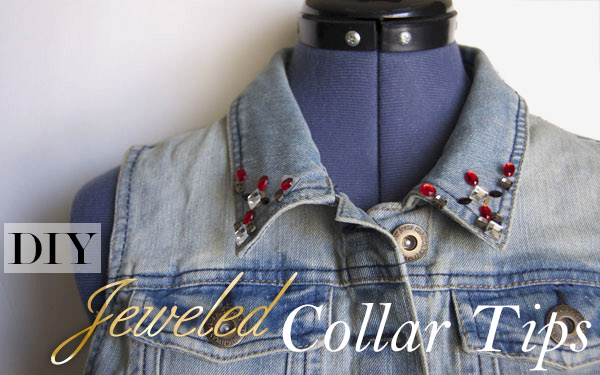 I love collars. There's something about them that adds a little "polish" to any outfit. For today's DIY, I decided to make a pair of removable jeweled collar tips, to quickly update any collar.
Materials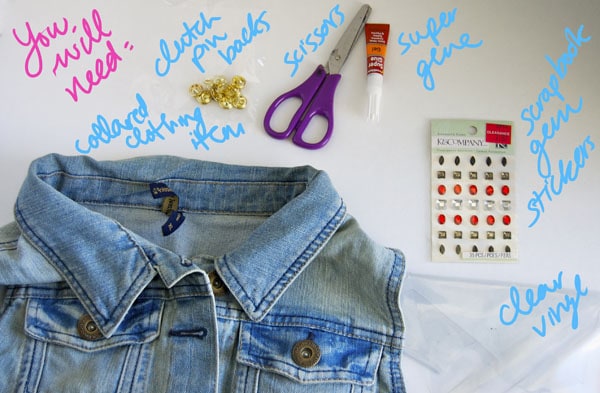 Clutch pin backs (2)
Sheet of scrapbooking gems (self-stick)
Clear vinyl
Scissors
Collared apparel item
Super glue
Step One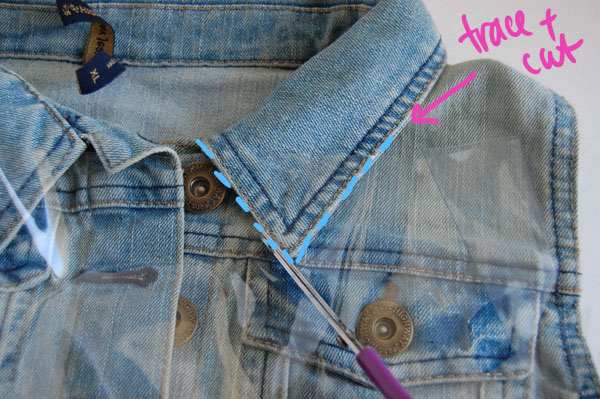 Place your vinyl over the collar. Use the shape of the collar as a template/guide as you trace/cut your vinyl into the shape of the collar.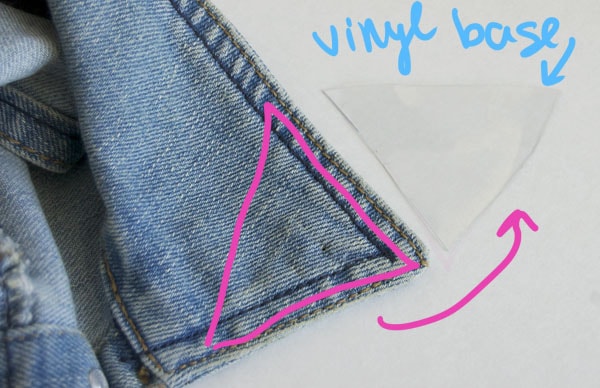 Step Two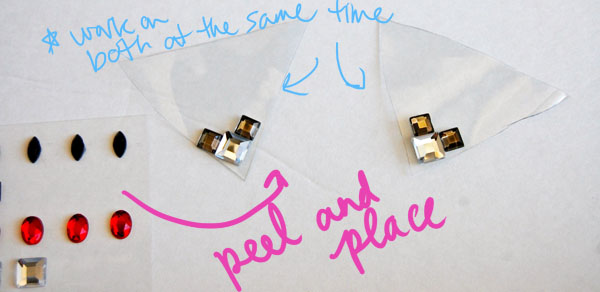 Start creating your design! Simply peel off the stickers and place them onto the vinyl base.
A good tip to keep in mind is work on both collar tips at the same time, so you can make sure that you don't accidentally run out of gems. I opted for a perfectly symmetrical design here.
There's really no "wrong" or "right" way to place your gems, but a good word to keep in mind is "balance." So, in this case, I placed the rounder gems at the tops of the design and the hard-cornered gems on the bottom of the design. The geometry "balances" out. The same goes for number of gems, color of gems, size of gems, and so forth. Go with your gut! If it looks right to you, it probably is.
The best thing about these stick-on gems is if you mess up your design, you can simply peel them off and re-stick them somewhere else. If you want extra stability for your gems (the self-stick part is really adhesive so I haven't encountered this problem), just add a tiny dab of superglue to the back.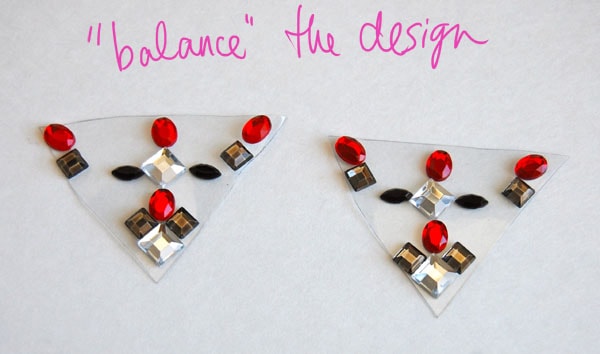 Step Three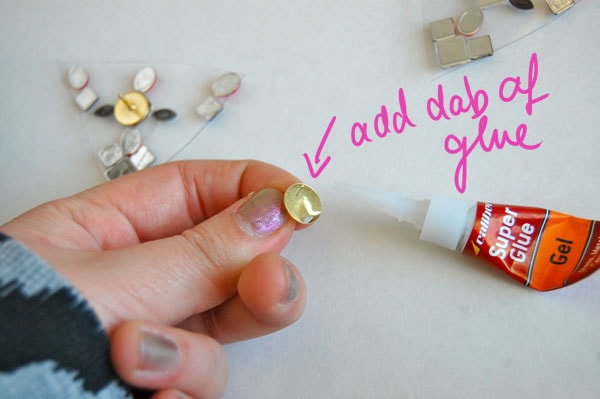 Take your clutch pin base, and add a tiny dab of superglue. Press this down (firmly) onto the back of the vinyl base (try to aim for the exact center, and ideally hide the pin with a jewel in front). Wait a while for the glue to dry.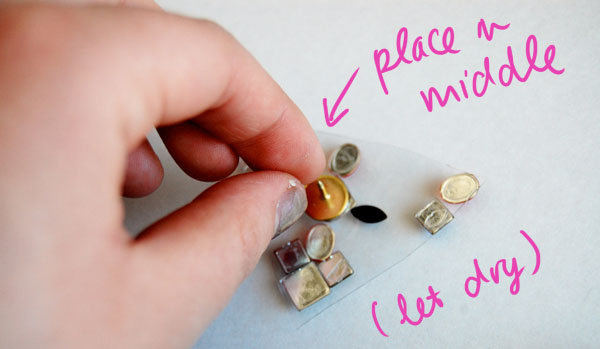 Step Four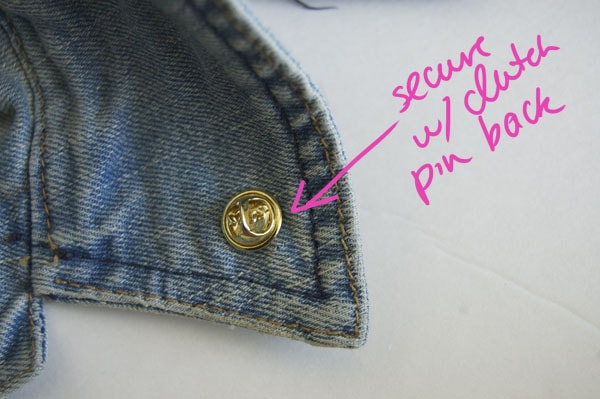 Finally, poke the clutch pin needle through the tips of your collar, and attach on the back of the clutch pin to secure.
And voilà! You have your own set of jeweled collar tips that can be removed and attached to any collared piece you own! I wore mine with this cropped denim vest over my zebra print grey sweatshirt dress.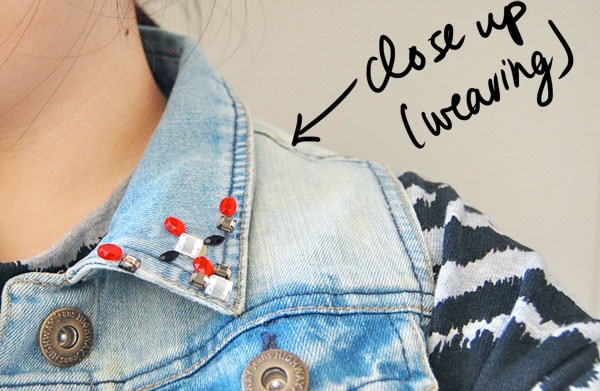 Feedback please:
What do you think about unconventional jewelry, like collar tips? Would you do this DIY? Are there any other DIYs you would like to see the tutorials for? Let me know in the comments!