This post may contain affiliate links, which means we may receive a commission if you purchase through our links. Please
read our full disclosure here
.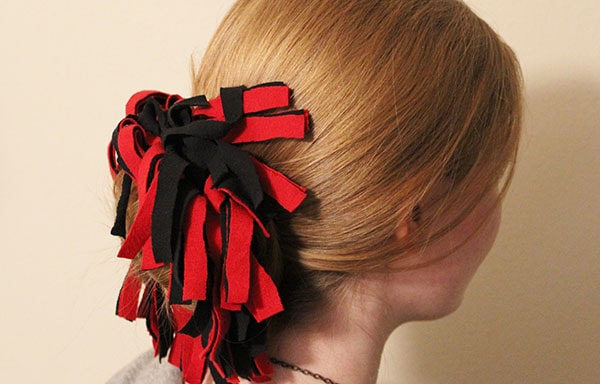 With March Madness right around the corner, it's the perfect time to wear your school colors with pride. Today I'm going to show you how to do just that – we're going to be making some super easy and very fun pom-pom hair ties.
These hair ties are quick and inexpensive and would make great gifts for friends. These are great accessories for pep rallies, game days or just whenever you feel like showing school spirit.
(And even if you're not in college, you can still make these – just use your high school colors or your favorite sports team's colors!)
You Will Need:
2 solid t-shirts in your school colors (I used one black and one red)
Scissors
Elastic
Sewing machine
Needle & thread
Step One
Start by cutting out four equally-sized rectangles from your two solid T-shirts: I did two black rectangles and two red rectangles and two rectangles. You can make these whatever size you like – mine were about 6″ x 9″. (See the above "finished product" pic for an idea of size.)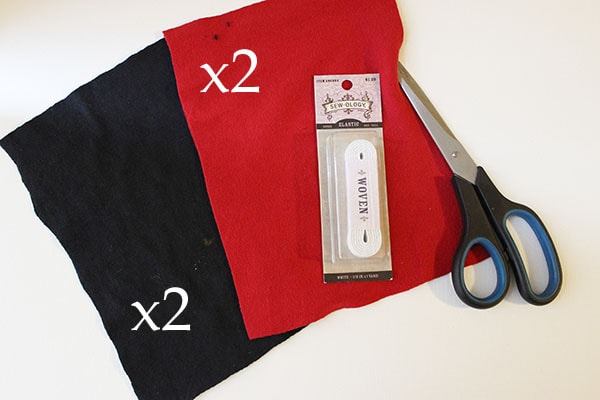 Step Two
Next, you will want to layer your rectangles on top of each other, switching between colors to make a "sandwich": mine goes red, black, red, black. Also, cut a piece of elastic that is about 3/4 the length of your material. (My piece of elastic was a little closer to 2/3rds, but anywhere around there is fine.)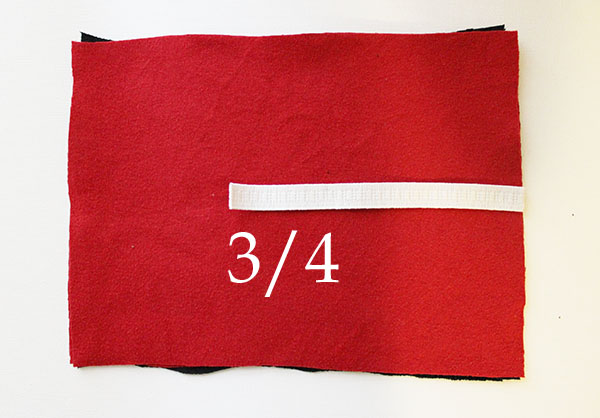 Step Three
For this step, use your scissors to cut slits up the sides of all the rectangles while they are stacked together, making sure to cut through all four layers, stopping with about an inch of uncut material running down the middle (see the second photo below).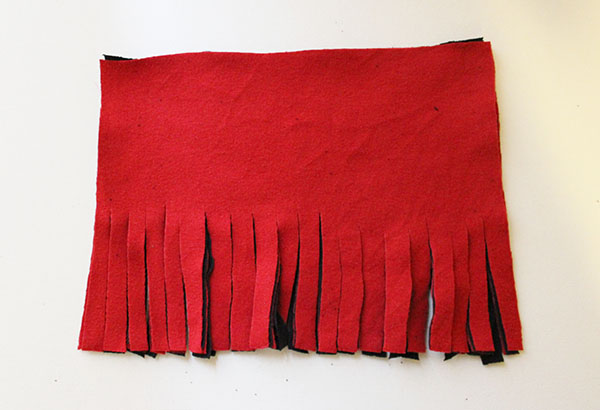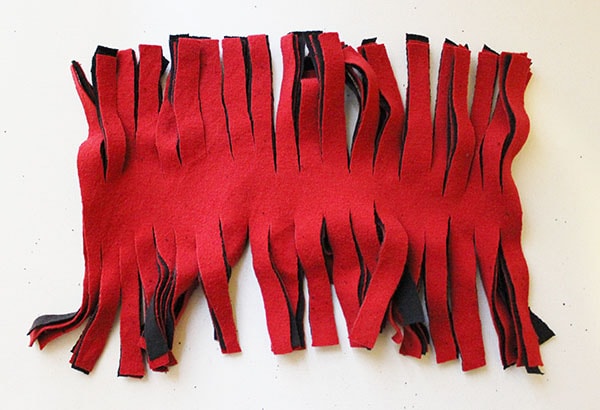 Step Four
Next take your elastic and stretch it out along the length of your fabric. Using your sewing machine, hold the elastic so it's stretched along the length of the material while you sew it on. This will create a bunching effect, like a scrunchie, once you release the tension.
Note: If you are not familiar working with elastic,here's a really useful how-to video that will show you how to sew it correctly!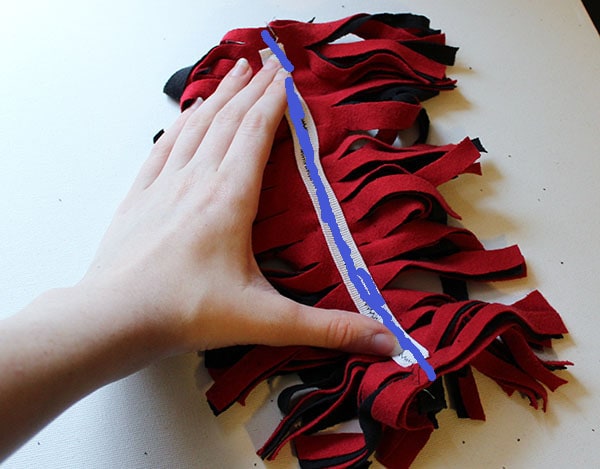 Step Five
Now you should have something like the first picture below. Then, you can take the ends of the elastic and place one over the other. Then, using a needle and thread, sew the ends together to form a circle.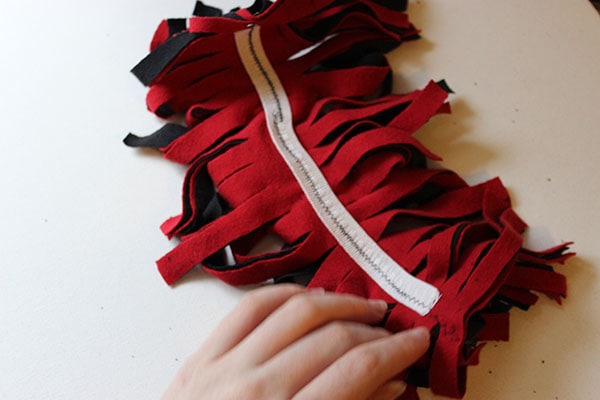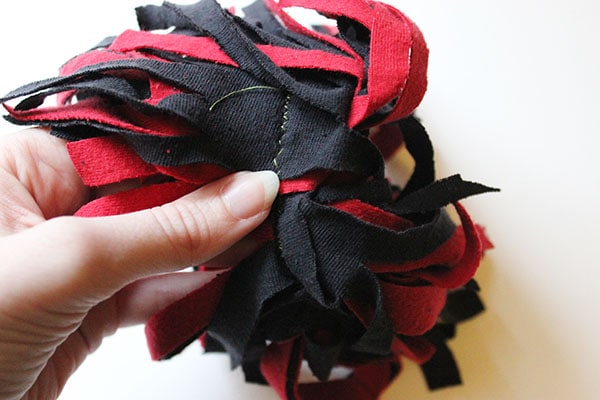 The Finished Product:
There you go! Now you have a cute hair pom-pom to wear whenever you want to show off your school spirit. You can wear it over a messy bun, a ponytail, or even over a chic top knot!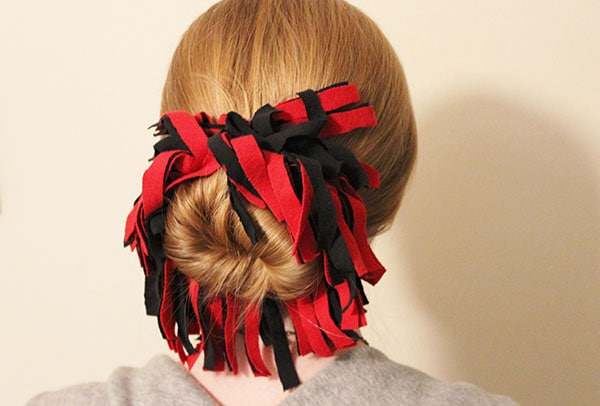 Tell Us Your Thoughts!
Do you like this tutorial? Are you going to try making your own? What kind of hair accessories do you like? What are your school colors? Leave us a comment below!