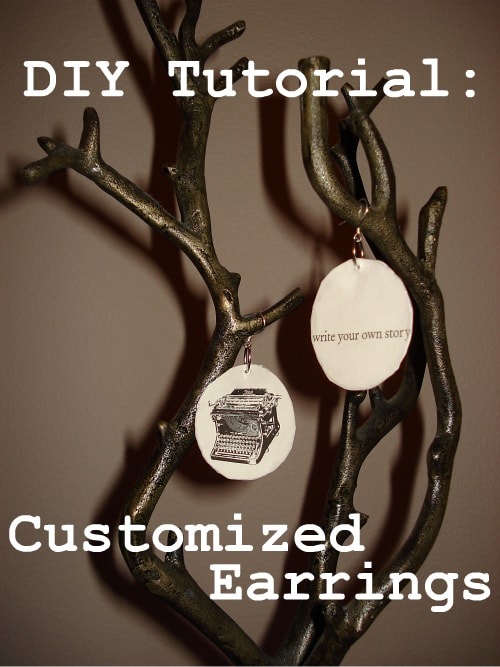 I'll be the first to admit I'm not a crafty person. In fact, I was the girl who always dreaded arts & crafts during summer camp.
However, a few weeks ago, I noticed my friend had some adorable earrings with printed elephants on them. When I asked where she bought them, she told me that she made them herself! After she gave me a quick rundown of how to make the earrings, I vowed to put my reservations aside and create my own DIY earrings.
So now loyal CF readers, I'd like to share with you how to make your own unique earrings. Here are three easy steps for making customized DIY earrings:
What you'll need: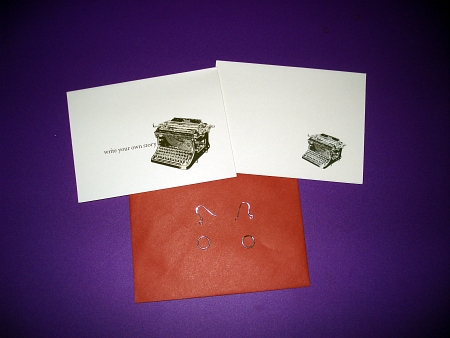 Paper that you want your earrings to be made of
A pair of earring hooks (available at craft stores)
2 jump rings (available at craft stores)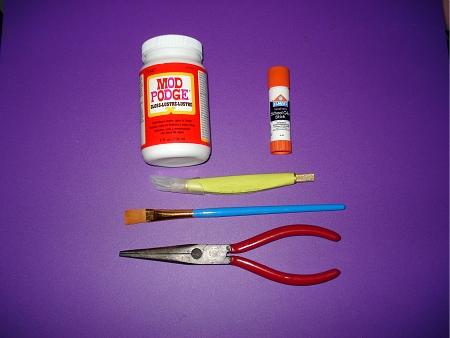 Pliers
Mod Podge or a similar sealant (available at craft stores)
An X-Acto Knife or scissors
Paint brush (optional)
Glue stick (optional)
How to make it:
Step #1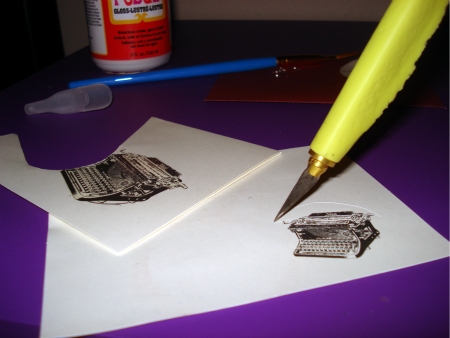 Before you start, you'll need to find some sort of paper with a design on it that you like. It can be wrapping paper, a picture from a magazine — or if you're artsy, you can even draw your own design! For my earrings, I used a design found on a blank greeting card.
Next, cut out the paper into the shape and size you want your earrings to be. It can be as big or as small as you'd like — it's up to you! If your paper is really thin, though, you may want to glue a thicker piece of paper (like cardstock) onto the back of your earrings to make them sturdier.
Step #2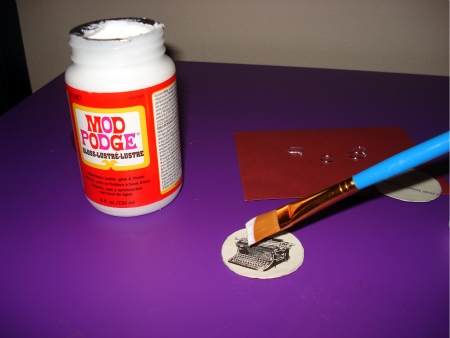 Now it's time to cover the paper discs with sealant. This will protect the earrings from water damage as well as any rips or tears. I used Mod Podge, but you can use any sealant you want. To apply the Mod Podge, use a paint brush and make sure you apply it in a thin, even layer. (Follow the instructions on your bottle if you use another brand of sealant.)
Wait for the sealant to dry (about 10-15 minutes) then flip the piece over and seal the other side. Repeat the same process on the other paper disc.
Next, you need to punch a hole through each disc in order to place the earring hooks. I used the tip of my X-Acto knife, but you can use any sharp tool you have. Just make sure the hole is the same size and in the same place on each disc.
Step #3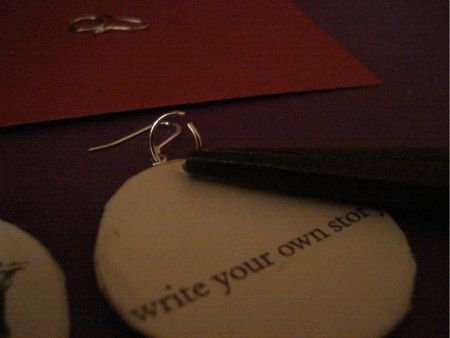 Finally, it's time to assemble the earrings. Use pliers to open a jump ring, then thread it through the hole you made in the paper disc. Next, take one one of the earring hooks and place it through the jump ring. Close the jump ring with the pliers and repeat the process to the other earring.
Voilà! You've made your own, one-of-a-kind customized earrings.
The Finished Product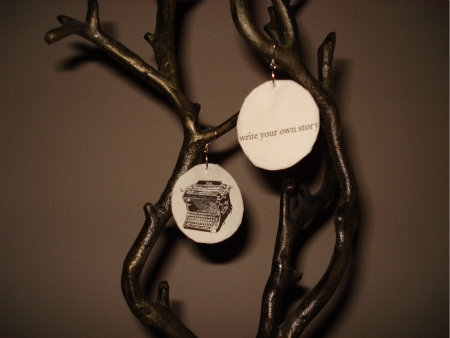 Feelin' crafty?
What do you think of this DIY project? Will you be making some of your own? Are you a fan of DIY jewelry? Leave a comment and let me know your thoughts!