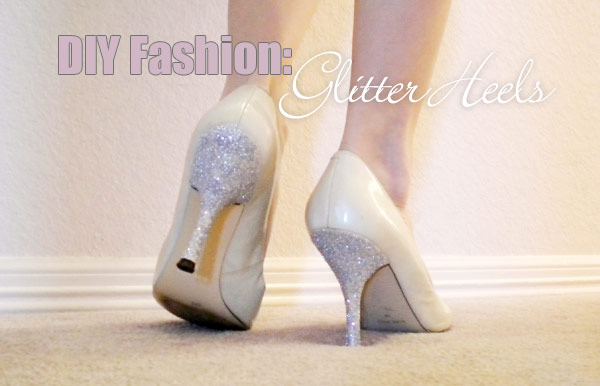 Glitter shoes have been a constant presence in fashion lately, and they're still going strong for winter. Even better, glitter heels are an easy and budget-friendly DIY project for college girls and a perfect way to update a beaten-up old pair of heels.
What you'll need:
Heels
Mod Podge
Foam brush
Glitter
Coffee filter
Newspaper
How to:

1. Cover your area with newspaper and tape off the parts of the shoes you don't want to make glittery. You may also want to tape off the bottom part of the heel that is black, but I just painted around it.

2. Using the foam brush, paint the mod podge onto the heel. Make sure the coat is even and there aren't any parts that look gooey.

3. Sprinkle the glitter onto the heel over the coffee filter. (The filter will collect the excess glitter so you can re-use it.) Repeat this on the other shoe and let the mod podge dry before repeating to cover any bare areas. Remove the tape, and you're done!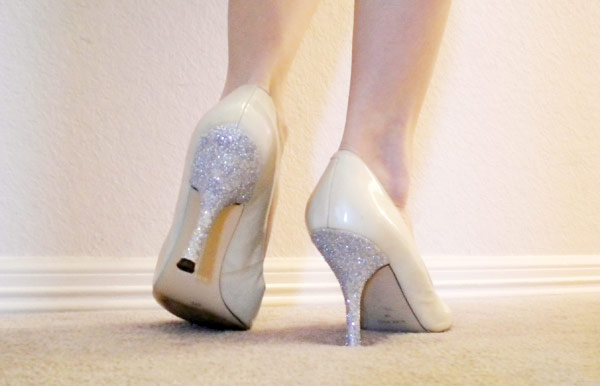 I only added glitter to the heels, but you could do this to the entire shoe if you wanted. To help seal the glitter and keep it from flaking, add another coat of mod podge after your last coat of glitter.
What do you think?
Will you be making these glittery heels? Do you love the glitter trend? Have another DIY post you want to see? Let us know in the comments!