This post may contain affiliate links, which means we may receive a commission if you purchase through our links. Please
read our full disclosure here
.

Any college girl knows that it can be a challenge to stay stylish without breaking the bank. But our DIY Chic column is here to bring you budget-friendly and easy do-it-yourself projects. If you are looking for more DIY inspiration, take a look at our past tutorials on making a multi-strand statement necklace, bow hair accessories, flower hair clips, a printed word scarf, transforming a pair of old jeans, recreating an old or thrifted item, or creating a pair of cap-toe flats, shortening a hemline, or distressing a pair of old denim shorts.
Sometimes repurposing an lackluster item is the quickest way to breath new life into your wardrobe. This week, we are sharing an easy idea for transforming an old clutch or wallet. Take a look at the simple steps below:
What You'll Need:
A plain clutch or wallet to embellish
Rhinestones of different shapes and sizes. (Or other embellishments – whatever fits your style!)
A hot glue gun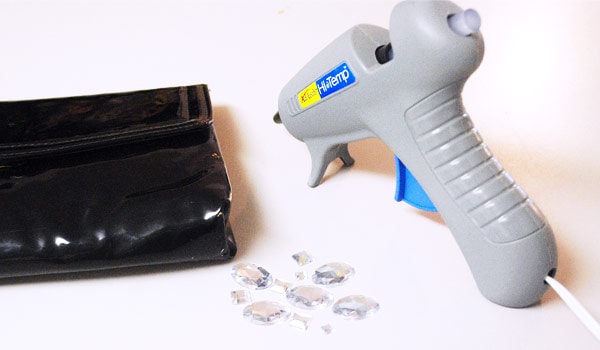 The Step-by-Step Process:
1. Lay out and arrange your rhinestones or embellishments in the design you want. You can get as creative as you want with a project like this. I decided to embellish the front of my clutch for a simple and chic look. Try different patterns, embellishing the back and front, mixing colors, etc.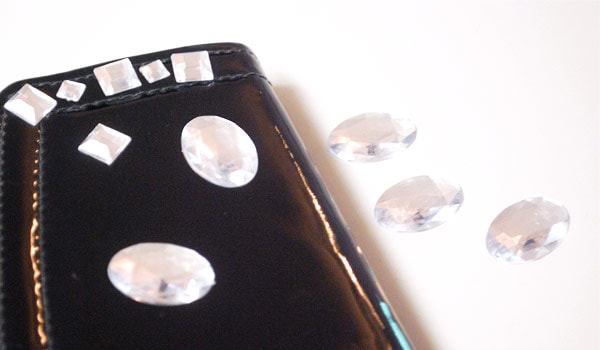 2. Using your hot glue gun, glue your rhinestones or embellishments into place. Be sure to hold your embellishments in place for a few seconds to allow the glue to set.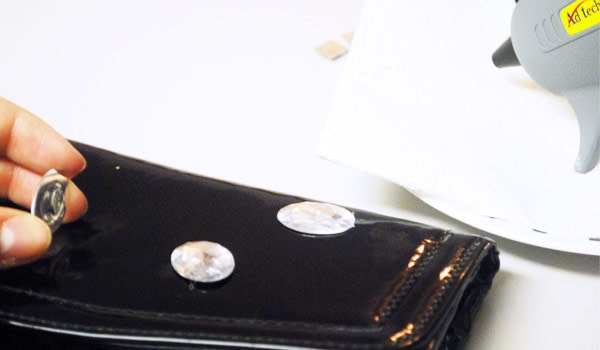 And there you go! Allow your clutch to cool and dry completely. Clean away any strings or leftover glue for a finished look. This is a quick and easy way to add a little sparkle back into an old accessory. You could also try this idea with a pair of heels, a headband, or another bag.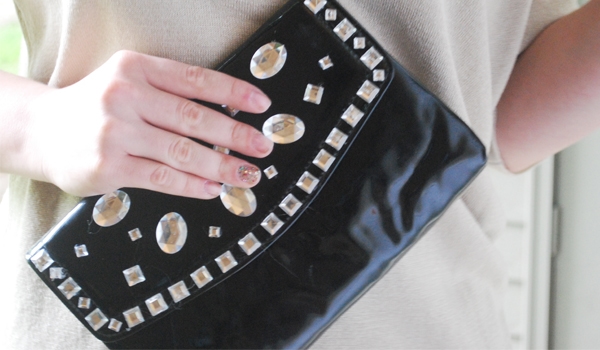 What do you think?
What do you think of the embellished clutch look? Would you try this simple DIY at home? Do you have a do-it-yourself project you'd like to see on College Fashion in the future? Let us know in a comment!