Do you struggle with transforming your outfits from day to night? Don't worry, CF is here to help turn that daily annoyance into a fun challenge. Class to Night Out focuses on one piece per week, and aims to help you take your look from study sessions in the library to dancing the night away.
There's something so sophisticated about a wrap dress. First popularized by Diane von Furstenberg in the '70s, this fashion fave can take you from class to work to a night out in a snap. Its versatility is unmatched.
Here are a couple of ways to style a wrap dress for class and a night out:
Wrap Dress: Class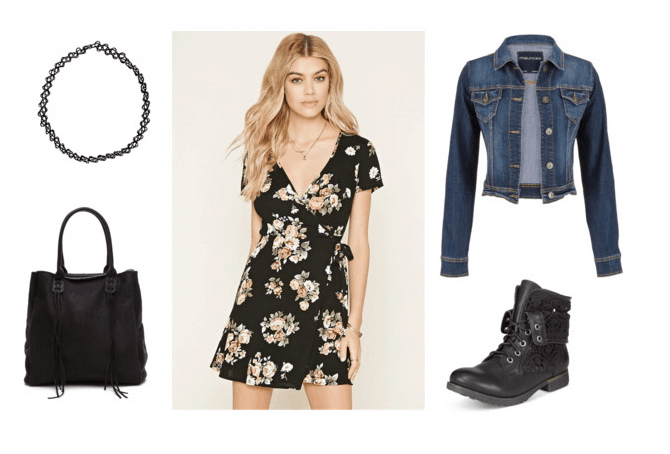 Products: Dress – Necklace – Bag – Jacket – Shoes
The dark floral pattern of this short sleeved wrap dress reminds me of the '90s, so I paired it with some chic combat boots and a choker necklace. Add a denim jacket to keep it casual. Lastly, grab a fringe tote that will fit your notes and books for class.
Wrap Dress: Night Out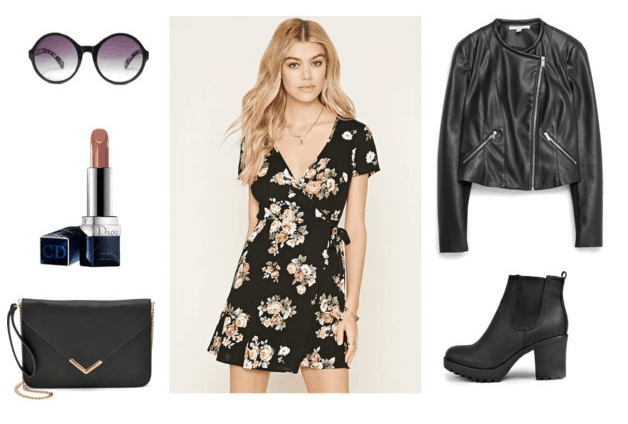 Products: Dress – Sunglasses – Lipstick – Purse – Jacket – Shoes
For your night out, wear your dress with some chunky booties and a leather jacket. Add a clutch with a simple metal accent. Then, put on some dark nude lipstick – this shade is so trendy right now. To finish it off, wear some round sunglasses. You'll look trendy and polished at the same time.
What do you think?
Do you like wrap dresses? Which outfit is your favorite? Tell me in the comments!