Now that we have reached October, the temperatures are officially dropping and layering has become essential. But as chilly as the crisp fall mornings may be, it's still too soon to reach for your trusty winter coat. Where is the compromise? The poncho is chic, easy to pull on, and a surefire way to stay warm and seasonally appropriate on your morning stroll to class.
Poncho: Class
There's nothing more quintessentially fall than a cozy poncho paired with knee-high boots. I love the look of an oversized poncho with tighter bottoms, so I added leggings. For a pop of color that references the shades in the poncho, rock a deep red long-sleeve tee.
It's difficult to wear a backpack while sporting an oversized poncho, so a two-toned tote is the next best thing. Finish off the look with traditional jewelry and you have a festive look that is still acceptable for class. Who says you can't have the best of both worlds?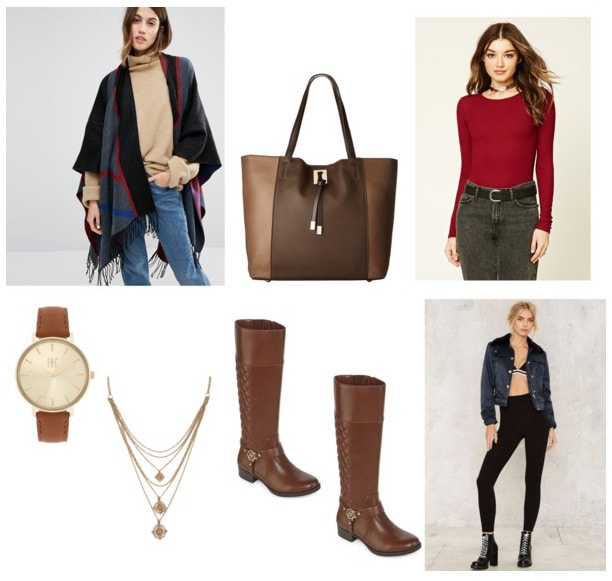 Products: Poncho, Top, Leggings, Boots, Tote, Watch, Layered Necklaces
Poncho: Night Out
Time to take your LBD and make it October-friendly. Nobody wants to be freezing while out with friends so instead of reaching for a jacket and potentially compromising your outfit, the poncho provides you with warmth plus an additional element of style.
Now it's time for extras. Thigh-high boots are still hot this season and this pair is an affordable option with a unique twist. Burgundy jewelry brings out the color of the poncho and, of course, a clutch is a must have while out on the town. Finish with a cool wool hat for mega style points.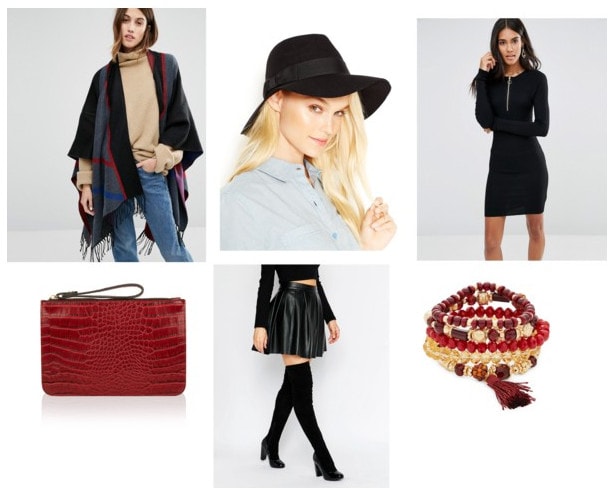 Products: Poncho, Dress, Boots, Fedora, Bangle Set, Clutch
Let me know!
Is the poncho versatile enough to go from class to a night out? Let's discuss in the comments below.