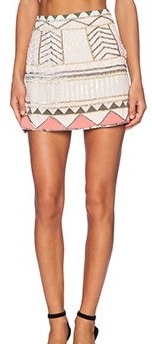 Do you struggle with transforming your outfits from day to night? Don't worry, CF is here to help turn that daily annoyance into a fun challenge. Class to Night Out focuses on one piece per week, and aims to help you take your look from study sessions in the library to dancing the night away.
When the holidays roll around and I start doing all of my gift shopping, I just love the glittery storefronts, displays, and attire that transforms the malls. Something about sparkles and metallics just screams "holiday" to me. It must scream holiday to everyone else too, since lots of women choose sparkly ensembles for holiday and New Year's Eve parties every year.
I love sparkles, and if I could wear sparkly attire year-round without looking like a Christmas ornament I would. I take full advantage of this opportunity over winter break. In this post, I'll be showing you how to style a sparkly sequin skirt for daytime and a night out on the town!
Sequin Mini Skirt: Class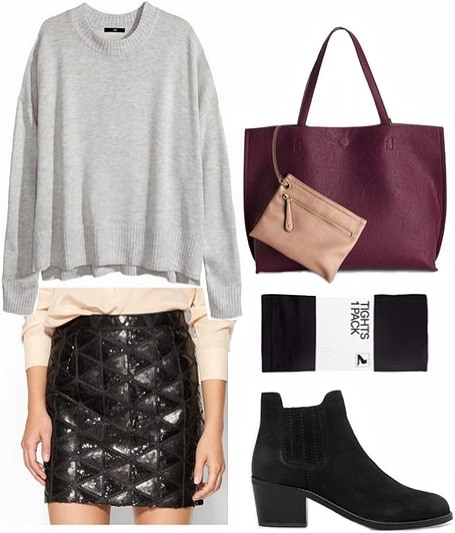 Product Information: Sweater, Sequin Skirt, Tote, Tights, Booties
This black sequin skirt with a triangular quilting is adorable, but could use some toning down for daytime. That's why I paired it with a cozy oversize crew neck sweater in a dove gray hue, black tights, and casual suede block-heel booties. A reversible berry-hued tote lends this look the perfect pop of color.
Sequin Mini Skirt: Night Out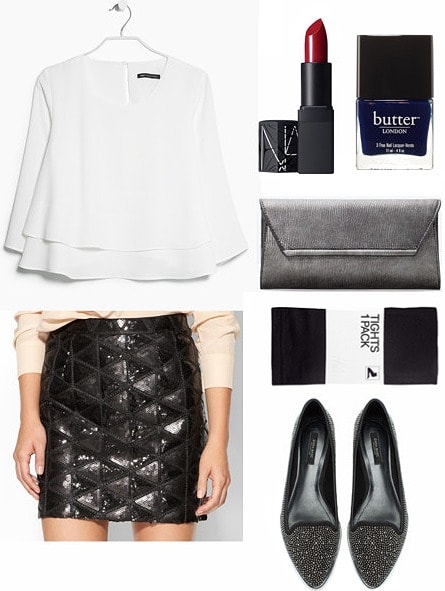 Product Information: Top, Sequin Skirt, Lipstick, Nail Polish, Clutch, Tights, Flats
What goes better with sparkly sequins than more sparkle? For nighttime, I paired this sequin skirt with black tights and a pair of sparkly embellished flats. A swingy, white double-layer top is ladylike and lightens up all of the black in this look.
A gunmetal clutch holds all your nighttime essentials, while dark blue nail polish looks ultra-glam for a night out. Lastly, a deep red lip is the perfect beauty look to complete this ensemble.
Your thoughts?
Would you ever wear a sequin mini skirt? To class? For a night out? On a date? How would you style this sequin mini skirt? Let me know what you think of the outfits in the comments, and tell me what other pieces you'd like to see featured on Class to Night Out!