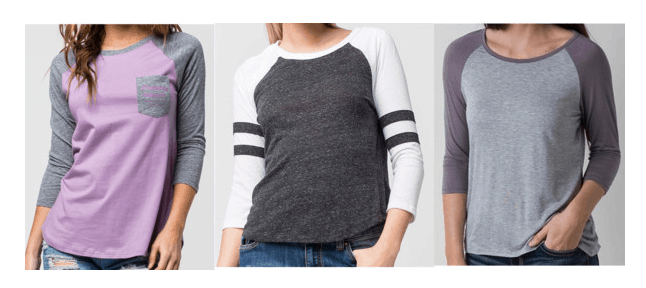 Do you struggle with transforming your outfits from day to night? Don't worry, CF is here to help turn that daily annoyance into a fun challenge. Class to Night Out focuses on one piece per week, and aims to help you take your look from study sessions in the library to dancing the night away.
Baseball season is just getting started, and you may have already heard about baseball games on your campus. Even if you're not a fan of the sport, I bet you'll like this baseball-inspired piece, the raglan tee.
Not sure how to wear a raglan tee? I've got you covered. Learn how to style a raglan shirt for class and a night out below.
Raglan Tee: Class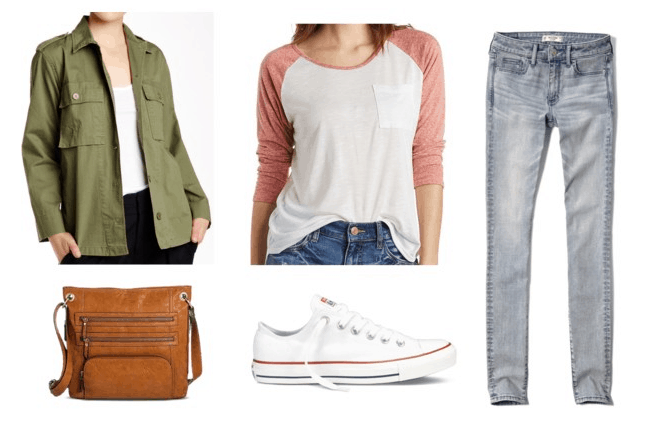 Products: Shirt – Jacket – Purse – Shoes – Jeans
This casual shirt is perfect for class. Pair it with some light-wash jeans and white Converse, which have the same retro feel as your tee. Add a utility jacket and tan cross-body bag in neutral colors. You'll be comfy and chic!
Raglan Tee: Night Out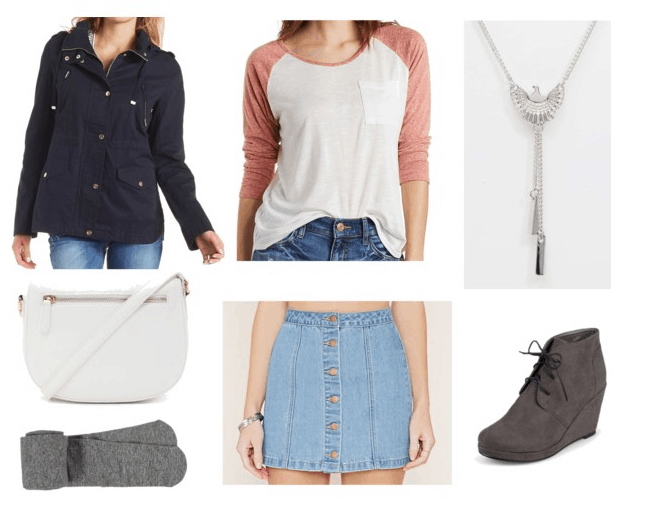 Products: Shirt – Jacket – Purse – Tights – Skirt – Necklace – Shoes
Since this tee is inspired by baseball, it's only fitting that your outfit would also be influenced by Americana. An eagle necklace is a great way to add some of that to your outfit. Put on a button-down denim skirt, some tights, and a lightweight navy anorak that's just right for spring weather. Lastly, grab a simple white purse and wedge heels. You'll be subtly wearing red, white, and blue!
What do you think?
Do you like raglan tees? Would you wear these outfits? Let me know what you think! Also, check out this article about what to wear to a baseball game if you plan on going to one soon!