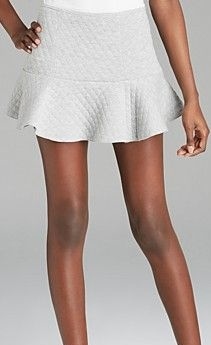 Quilted Mini Skirts from: Aqua, Forever 21, Piperlime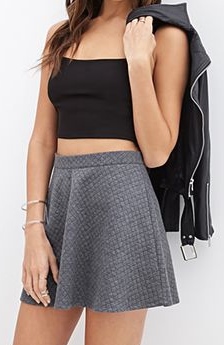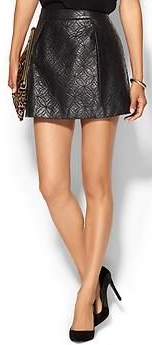 Do you struggle with transforming your outfits from day to night? Don't worry, CF is here to help turn that daily annoyance into a fun challenge. Class to Night Out focuses on one piece per week, and aims to help you take your look from study sessions in the library to dancing the night away.
One of the absolute biggest trends for fall, as well as the upcoming winter season, is quilting. This trend was spotted on many runways and in many different forms. From coats and skirts to handbags and tops – you name it and it was quilted!
This look has always been classic for chilly weather, but I like how it was spiced up this year with different fabrics and colors. Quilting isn't just limited to down-like fabrics anymore; be on the lookout for quilted pieces in cotton, wool, and other unique fabrics.
A quilted mini skirt is an easy and chic way to update your fall wardrobe. This style can go from classic to edgy with the snap of a finger, so it really does work for every style. In this post, I'll be showing you how to style an adorable navy blue quilted skirt with fabulous zipper detailing for class and a night out. Scroll down to see both looks:
Quilted Mini: Class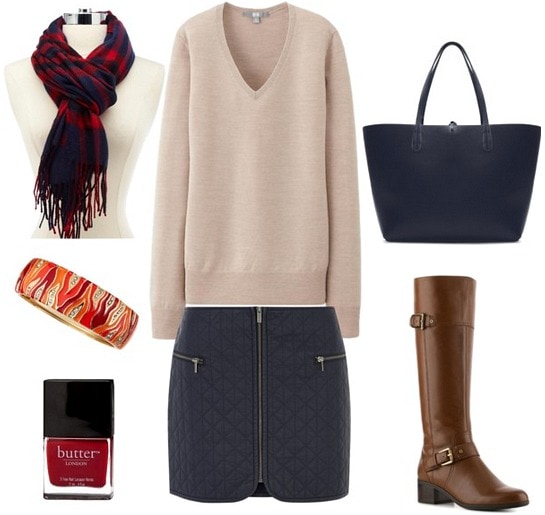 Product Information: Skirt, Sweater, Tote, Boots, Scarf, Bangle, Nail Polish
This navy blue quilted skirt looks perfectly preppy and classic for daytime when paired with a taupe-colored v-neck sweater, a navy-and-red plaid scarf, and timeless brown riding boots. Play off the navy skirt even more by carrying a navy-hued tote to class. In addition, the red in the scarf is complemented perfectly by a quirky zebra print bangle and red fingernails.
The color combinations and silhouettes found throughout this look are so classic, but small details, like the front and side-zippering on the skirt and the red zebra bangle, make this ensemble feel fresh and on-trend.
Quilted Mini: Night Out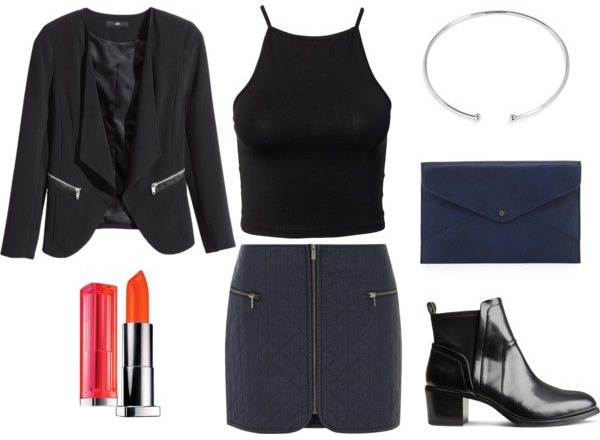 Product Information: Skirt, Top, Necklace, Clutch, Booties, Jacket, Lipstick
This quilted mini takes on a more edgy, rock 'n roll vibe for nighttime when paired with sleek black pieces. A high-neck tank paired with a jacket featuring shiny zippering and draped lapels brings a more relaxed, modern feel to the quilted skirt and plays of its edgy zipper detailing.
Sleek black booties maintain the edgy yet modern and minimalistic energy of the ensemble, while a navy-hued envelope clutch ensures that navy blue remains a central color of the look. I love navy and black together – especially when one isn't overpowering the other. Finish with minimal jewelry – a small silver collar will do the trick. To bring a pop of bright, contrasting color, paint your lips a bold orange hue.
Your thoughts?
Would you ever wear a quilted mini skirt? To class? Out at night? On a date? How would you style this quilted mini? Let me know what you think of the outfits in the comments, and tell me what other pieces you'd like to see featured on Class to Night Out!