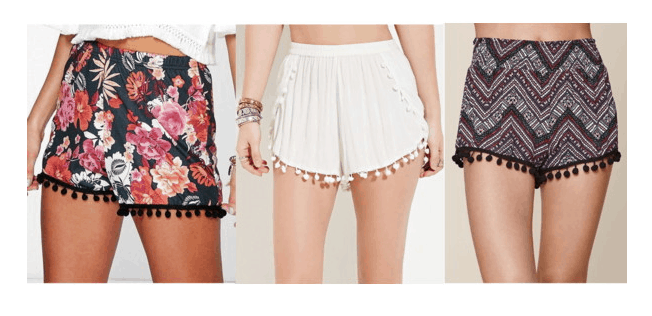 Do you struggle with transforming your outfits from day to night? Don't worry, CF is here to help turn that daily annoyance into a fun challenge. Class to Night Out focuses on one piece per week, and aims to help you take your look from study sessions in the library to dancing the night away.
I love to use Pinterest for fashion inspiration, and one of my current favorite trends that I've seen people pinning is pom pom shorts. Continue reading to find out how I styled these flirty shorts for class and a night out.
Pom Pom Shorts: Class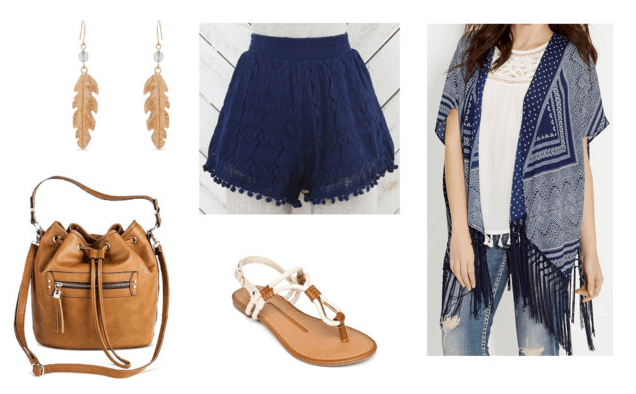 Products: Shorts – Earrings – Bag – Shoes – Kimono
Pom pom shorts have a bohemian feel, so they go well with a flowy, fringey kimono. A relaxed kimono will offer warmth and coverage while still being warm weather-appropriate. (Higher temperatures will be here before you know it!) A simple white shirt will keep the focus on your shorts and kimono. Add simple sandals and a bucket bag to match the laid-back look of your outfit. Lastly, put on some bohemian earrings for some glam.
Pom Pom Shorts: Night Out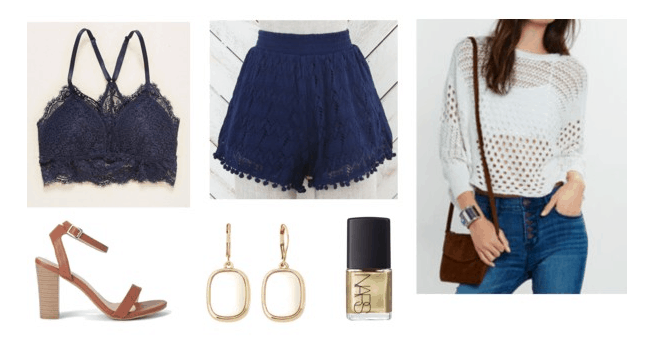 Products: Shorts – Bralette – Shoes – Earrings – Nail Polish – Sweater
Make your outfit a little sultry by wearing your shorts with a lacy bralette. For some coverage, add an open knit sweater that will show off your bralette while protecting you from the night chill. Tan block heels look great in spring, and they'll make your outfit look dressier. To finish your look, wear some simple earrings and metallic nail polish. You'll be ready to take on the night!
What do you think?
Do you own pom pom shorts? Which outfit is your favorite? For more on kimonos, check out our Class to Night Out post about them.