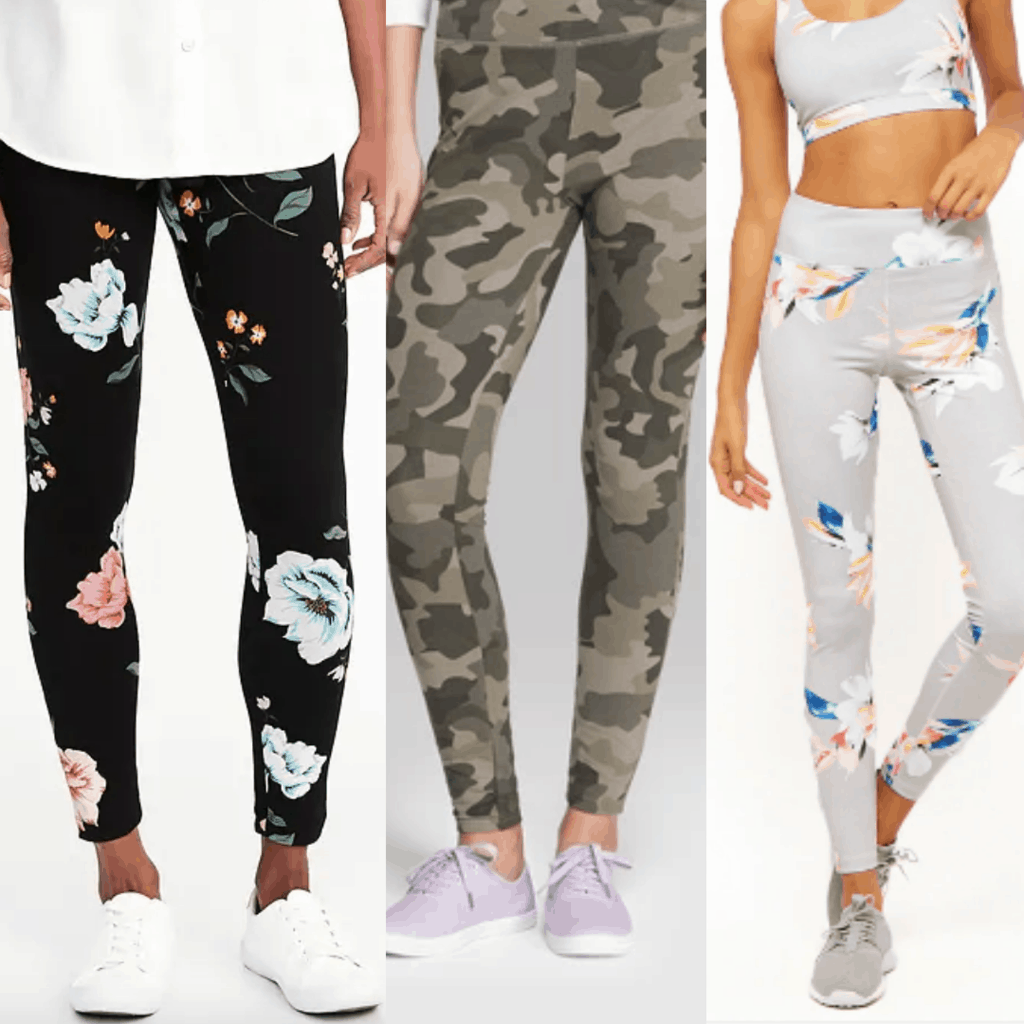 Products L-R: Old Navy, Target, & Forever 21.
These days, patterned leggings are absolutely everywhere, but they're often overlooked as fashion items and reserved only for casual "around the house" wear. This is too bad! Patterned leggings are so fun to wear and they are a great way to stand out from the crowd. Depending on the pattern you choose, these leggings can be stylish, trendy, and eye-catching. And the styling options? They're surprisingly abundant.
Here's how to wear a pair of leopard print leggings for class and a night out:
How to Wear Patterned Leggings to Class: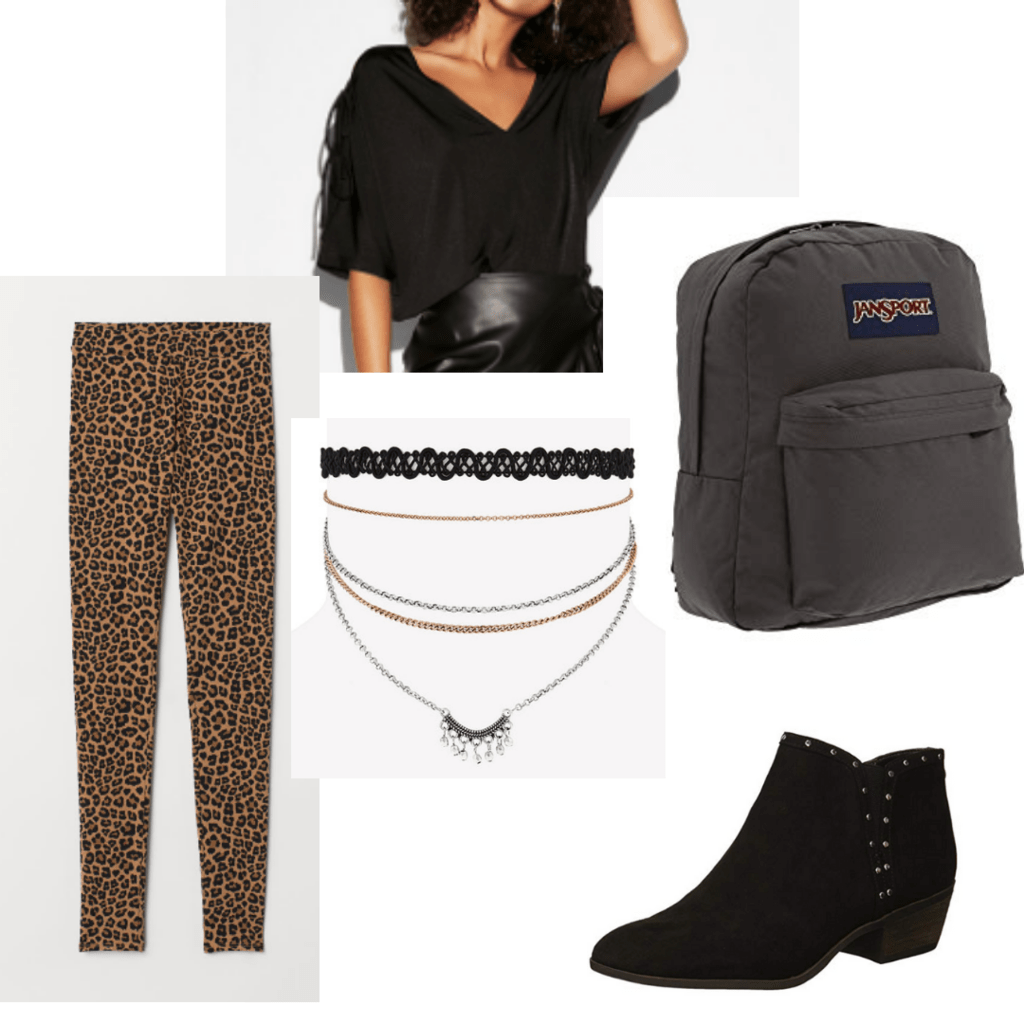 Products: Patterned Leggings – H&M, Flowy Top – Express, Ankle Boots – Amazon, Choker – JCPenney, Backpack – Zappos/Jansport.
Leggings are everywhere on campus so patterned leggings are a natural choice to wear to class. In fact, they can be a stylish twist on your usual black or dark gray pair.
For an easy outfit for class, wear your favorite patterned leggings and then pair them up with a flowy top. (For those of you who don't want to wear leggings as just pants, that's fine! You can wear a flowy top that covers your butt and now, you're still comfortable but look trendy and stylish.) Then, pair this outfit up with cute ankle boots — these lace-up ones will give you extra style points. Finally, put on a cute choker and grab your backpack since you are here for class. Now, you look trendy and comfortable!
How to Wear Patterned Leggings for a Night Out: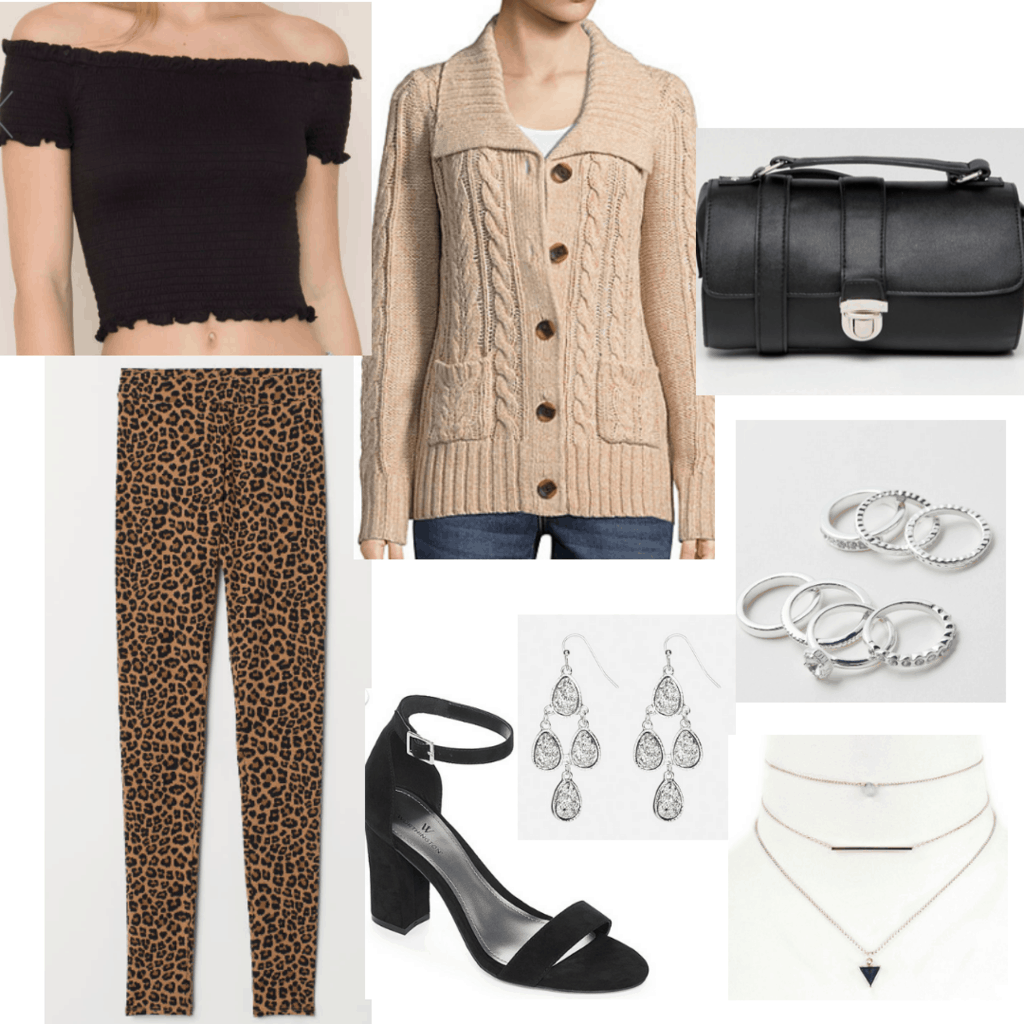 Products: Patterned Leggings – H&M, High Heels – JCPenney, Purse – ASOS, Necklace – JCPenney, Earrings – Avenue, Rings – H&M, Off the Shoulder Top – Ardene/Kendall & Kylie, Cardigan – JCPenney.
If your leggings are darker in color like these leopard ones, they can be styled perfectly for a night out. (Brighter colors can be trickier, so I recommend darker patterns for nighttime.) The key is to pair these cute patterned leggings with some heels for height and a nighttime vibe. Then, throw on an off-the-shoulder top for a hint of trendiness.
Because fall is here and the temperature is slowly dropping, it's important to always have a sweater, or in this case, a cardigan, to keep you warm. This specific cardigan is warm and thick enough to keep you warm on nights that are super chilly. The neutral color goes perfectly well with the leopard leggings as well. Then, when you're indoors, you can always take off the cardigan to show off your outfit.
For accessories, grab a cute purse so that you have a place to put your phone and keys. Then, top off your outfit with a cute necklace, rings, and earrings. Accessories are the key to a killer night out look!
Yay or Nay?
How do you feel about patterned leggings? How do you style them? Let us know in the comments below!