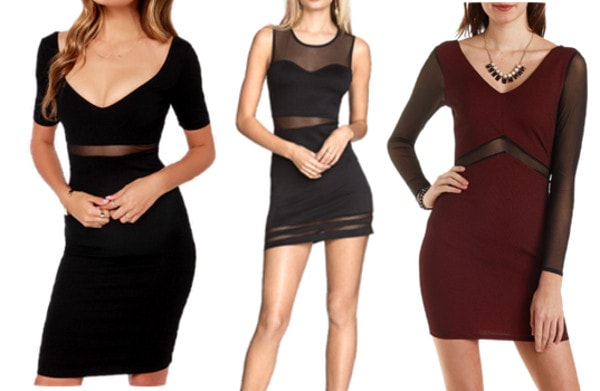 Mesh Detail Dress: 1. Lulu's, 2. H&M, 3. Charlotte Russe
In case you missed it, we recently discussed the popularity of mesh and its staying power as a popular summer trend. Mesh can be sporty, edgy, or even boho, depending on how you style it. The lightness of the fabric is a smart choice to keep cool in the heat; plus, it's a subtly sultry way to show some skin while staying pretty much covered up. What more could you want?
A mesh-paneled dress is a bold choice for a night on the town, but with the right accessories, it can easily work for a casual daytime look, too. Below, I've styled this piece two ways, with one look for class and the other for a night out. If you're interested in rocking this summer trend, read on!
Mesh Detail Dress: Class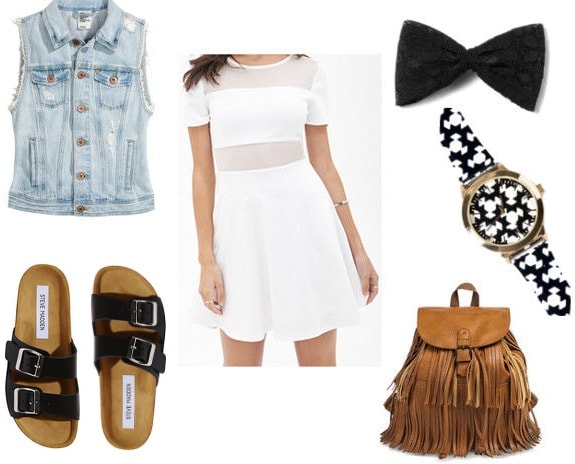 Product Info: Mesh Dress, Denim Vest, Sandals, Watch, Hair Bow, Backpack
A white dress with mesh detailing can work for a daytime look or a nighttime ensemble. To keep things casual, layer on a light-wash denim vest, then slip on a comfy pair of sandals. A fringed backpack adds a more bohemian feel to the outfit. Finish the look with feminine accessories, like a fun printed watch and a pretty hair bow.
Mesh Detail Dress: Night Out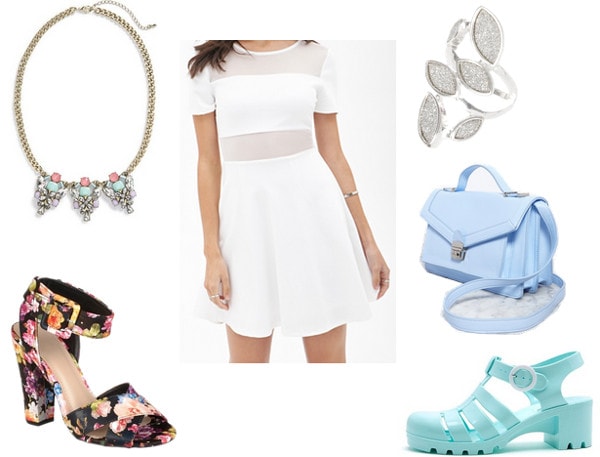 Product Info: Mesh Dress, Jelly Shoes, Floral Heels, Statement Necklace, Cocktail Ring, Crossbody Bag
Because the silhouette of this dress is fairly simple, kick things up a notch for a night out with a bold pair of shoes. I'm partial to these funky jelly shoes, but if that's not your style, floral heels make just as much of a statement. For jewelry, add a sparkly cocktail ring and a colorful statement necklace. Finally, grab a pastel crossbody bag to complete your look.
Thoughts?
How do you feel about mesh? Are you a fan of this trend? What do you think about the outfits above? I'd love to hear your thoughts, so leave a comment!