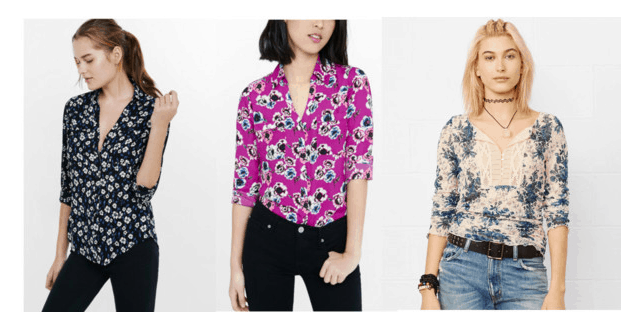 Do you struggle with transforming your outfits from day to night? Don't worry, CF is here to help turn that daily annoyance into a fun challenge. Class to Night Out focuses on one piece per week, and aims to help you take your look from study sessions in the library to dancing the night away.
Even though it's still winter, you can definitely rock some floral. While the world around you is gray, a colorful floral shirt will brighten up your day. Keep reading to see how I styled one for class and a night out.
Floral Shirt: Class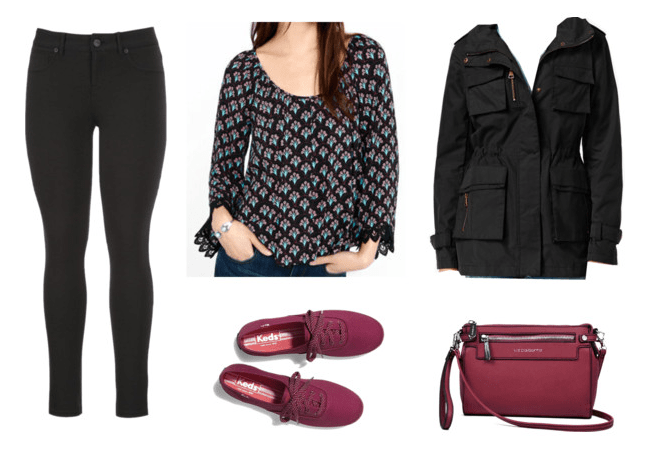 Products: Shirt – Pants – Jacket – Shoes – Bag
For class, pair your floral shirt with some low-key skinny jeans. Put on an anorak jacket, which is so trendy right now. Lastly, add some comfy Keds and a crossbody bag in a coordinating color. You'll look put together but casual.
Floral Shirt: Night Out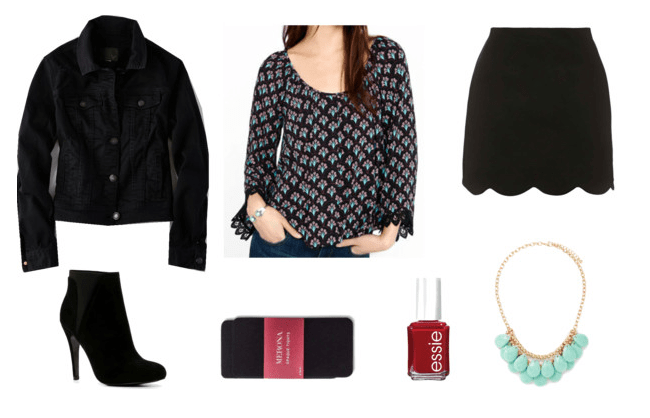 Products: Shirt – Jacket – Skirt – Shoes – Tights – Nail Polish – Necklace
At night, tuck your floral shirt into a classic miniskirt. Add a denim jacket that's reminiscent of breezy days, just like your floral shirt. Wear some tights and high heeled booties to add some edge to your outfit. Lastly, throw on a statement necklace and some bright nail polish in complementing colors. You'll look flirty and ready for the warm weather to come.
What do you think?
Do you like to wear floral? Which outfit is your favorite? Let me know what you think in the comments! Also, check out this post on how to wear floral.