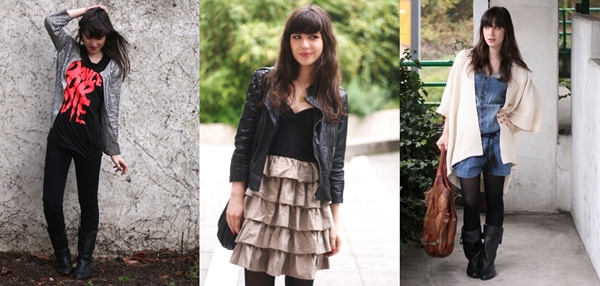 I guess it's true what they say, the French really do know their fashion. Just take one look at French blogger Betty Autier's website, Le Blog de Betty, and you'll instantly want to don her clothes from head to toe.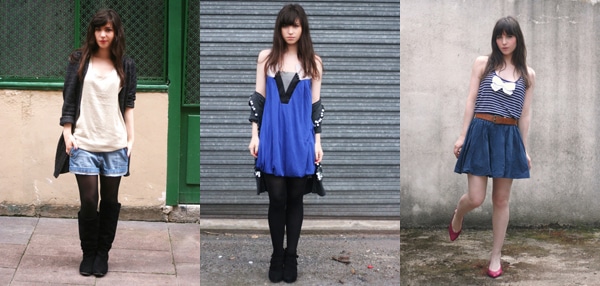 Like an old pro, Betty effortlessly sports slouchy sweaters, mixes sequins with basics to add sparkle, and works cutesy bows into her wardrobe in a way that would make Blair Waldorf proud.
Why else should you take note of Betty's style? She has a keen sense of how to mix current fashion trends into wearable everyday looks without looking like she's trying too hard.
Want to try out Betty's style? Here are some tips to get you looking chic and sophisticated too.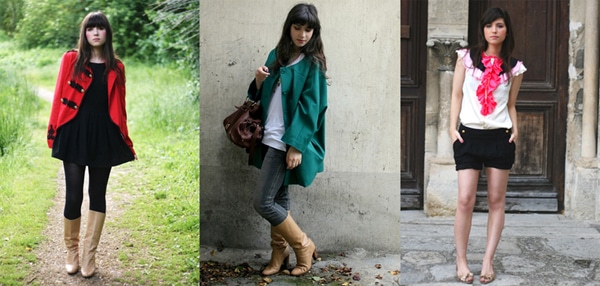 1. Don't Be Afraid of Color
We all know that old adage that the French love to wear black. But you wouldn't know it looking through Betty's wardrobe photos. What's great about her is that she isn't afraid to shake things up by adding a bold color to her outfit. That color grabs people's attention and keeps it there.
Just keep in mind that it's best to only choose one or two colors to put on display, try to keep the rest of your outfit neutral or else your zany color sense might distract people from your otherwise great outfit. You want your outfit to pop, not overpower.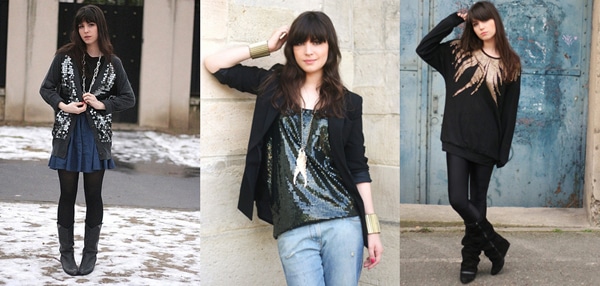 2. Sequins Aren't Just For Showgirls
Sequins have this magical power. You put with them on and instantly your outfit gets ten times shinier and ten times chicer. Betty understands this fact of life and harnesses the magic of sequins to create equally magical outfits.
The trick with sequins, like color, is to make sure that the sequins are the focal point of the outfit. Also, try and find sequins that are one solid color (like all silver or all gold) otherwise the sequins wont look current and the outfit moves from stylish to dated and (gasp!) tacky. So do like Betty, and keep things simple, I guarantee you will sparkle.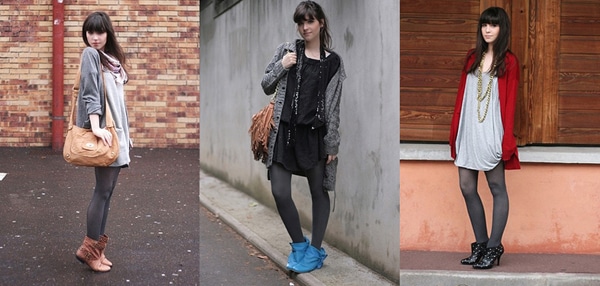 3. Sometimes It's All In The Shoes
One of the reasons I love Betty's blog so much is because of her collection of drool worthy shoes. The bottom line is sometimes shoes can make or break your outfit. After all, where would Nancy Sinatra be without her famous walking boots?
Here's a tip, next time you're trying to figure out what to wear in the morning, work backwards. Choose your shoes first. It mixes things up and that way you can avoid the dreaded "What should I wear today dilemma?"
Moreover I dare you to try out something different. Instead of wearing your favorite flip-flops or vans to class, break out those new boots that you have been dying to wear to a "special occasion". Like Zephyr said in a previous post, life's too short and you're only young once. Make every day a special occasion!
Thoughts?
So what do you guys think of Betty's style? Would you wear her clothes… or not so much? If you want to see more of Betty's style, check out her blog Le Blog de Betty. And, if you have a favorite blogger that you would like to be featured next time, don't be afraid to drop me comment!