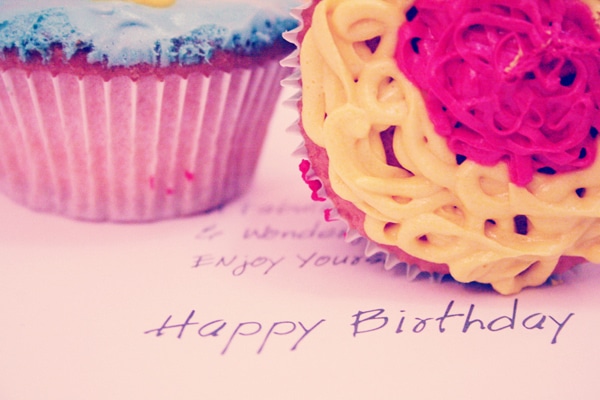 In honor of my birthday (which was yesterday, February 5), I decided to do a post with birthday outfits to inspire any girl whose birthday is coming up, whether it's in the next few days or next few months!
My birthday is definitely my favorite day of the year. I can get away with almost anything, my mom buys me red velvet cupcakes, I get to wear the sparkliest, most daring outfit I want, and no one can say anything about it because it's MY day! I think every girl should have the right to be completely outrageous for at least one day of the year, and what better excuse than your birthday?
With these outfits, there's no doubt that you'll be the center of attention all night. Even if it's not your birthday, these outfits will bring out your inner shine and make you the most confident girl in the room. Even better, each outfit comes with its own matching cupcake – everyone's favorite birthday treat!
Outfit #1: Birthday Bombshell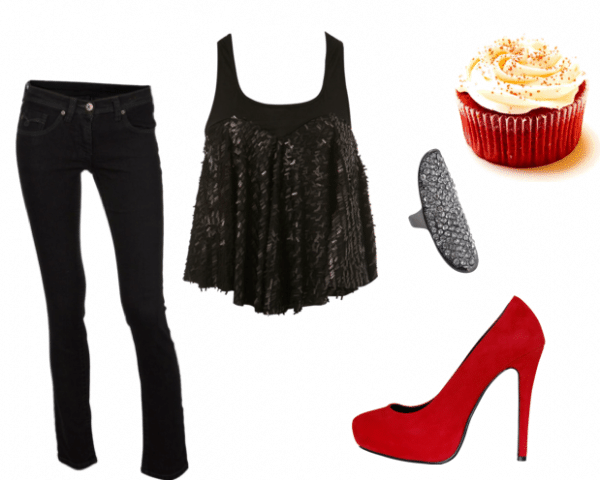 Jeans – Dorothy Perkins, Sequin Top – Miss Selfridge, Knuckle Ring – Forever21, Shoes – Peep Toe Shoes, Red Velvet Cupcake – Cupcake Stop
This outfit is sexy and sleek, but the sequins and red heels will make you feel like a total bombshell. It's a look that's glitzy and glamorous, yet classy, perfect for the girl who likes a shocking pop of color in an otherwise dark and sexy outfit. And while you're at it, treat yourself to a delicious red velvet cupcake (my personal favorite).
Outfit #2: Black and Blue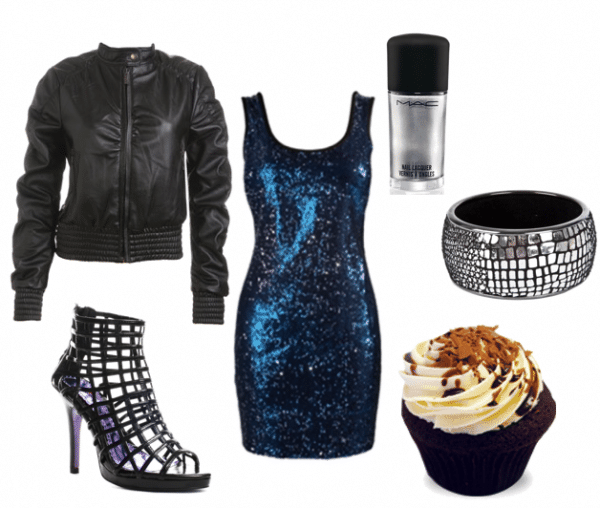 Faux Leather Jacket – Arden B., Cage Heels – Heels.com, Dress – Cargo Clothing, Mac Nail Polish in Mirth & Mischief – Nordstrom, Bangle – Republic, Molten Choc Cupcake – The Cupcake Bakery
This sparkly dress is totally hot and perfect for the girl who wants to go all out on her birthday. The YSL-style cage heels and faux leather jacket add a touch of trendiness, and the accessories (nail polish and bangle) give an extra dose of glittery glamour. Wear this outfit while eating a delectable molten chocolate cupcake to kick off your best birthday yet.
Outfit #3: Sweet Like Candy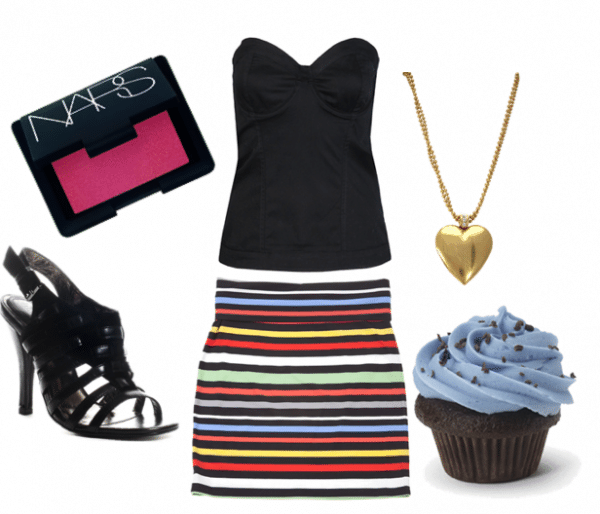 Nars Blush in Crazed – Nars, Shoes – Heels.com, Tube Bustier – Pimkie, Striped Skirt – It's The New Black, Necklace – What's About Town?, Crave-o-licious Cupcake – Crave Cookies & Cupcakes
This skirt just reminds me of candy, which makes me think of sweetness, which is perfect for a birthday girl, since life is pretty sweet when you're on top of the world! Paired with this bustier, you have a sexy yet sweet outfit, which is complimented by the necklace, shoes and bright pink (very hot right now) blush. Everyone's going to want to eat you up in this outfit, but the only thing you should be thinking of eating is this lavender frosted cupcake.
Outfit #4: Barbie Girl Birthday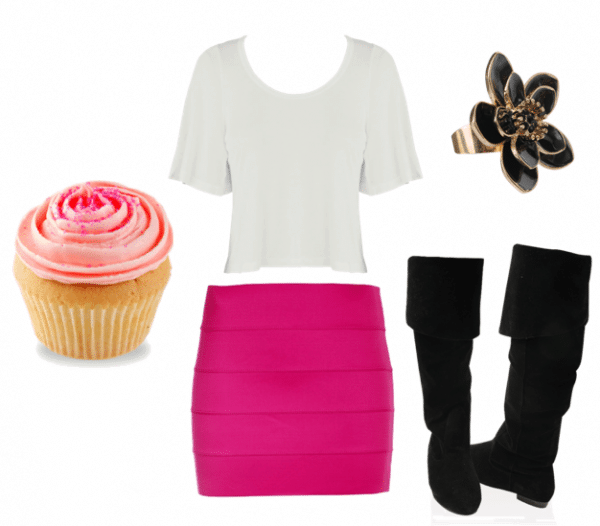 Crop Top – Bunny Hug, Bandage Skirt – Jades 24, Ring – Forever21, Boots – Forever21, Pink Frosted Cupcake – The Cupcake Bakery
Not going to lie: I wore a version of this outfit last night and it was one of my favorite outfits I've ever worn. Why? First of all, I glowed under the black lights at the party I was at, which was an instant plus. Second, the look included an investment piece I featured (see Fashion Investment Pieces: Bandage Skirt), but in a bright color, for a more fun look. Third, I felt like a Barbie. Sure, I have brown hair and definitely looked more like Teresa in Barbie's clothes, but still, I was loving it. This is the perfect outfit to make you feel cheery on your birthday, so enjoy it with a pink frosted cupcake.
What do you think?
Would you wear any of these outfits on your birthday, or even on a regular night out? Is your birthday coming up? Let us know in a comment!