This post may contain affiliate links, which means we may receive a commission if you purchase through our links. Please
read our full disclosure here
.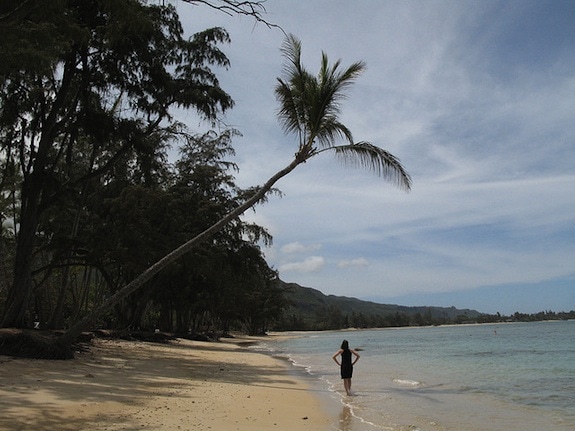 Welcome to the latest edition of Ask CF! Every few weeks, we select a reader fashion question and answer it here on the site. Do you have a specific fashion question for us? Scroll to the bottom of this post to learn how to send it our way!
Ask CF Question
Hello CF,

The reason for this question is that I will be going on a week trip to Puerto Rico and I am trying to figure out what outfits to take with me that will be light and stylish. I want items that I can mix and match so I won't carry so much in my luggage. Help me please! I would greatly appreciate it.

Sincerely,
Girl with a packing crisis 🙂
Our Response
Dear Packing Crisis,
Now that summer's here, it's officially vacation season. And what better way to spend your break than in a tropical destination? As always, when you pack, the golden rule is versatility. Tropical places are always fun to dress for because you can typically pack a few casual basics that can bring you through the entire trip.
Obviously, you'll need to pack a few swimsuits. It's also important to bring a cover-up or two – bonus points if it's versatile enough to be worn with many looks! Next, all you have to do is pack a few casual pieces – like shorts and tees – and a few nighttime-appropriate pieces. Lastly, remember to keep accessories tailored, yet simple for maximum impact and minimal effort.
Below, I've created a few outfits based on these items to give you several ideas of what you should pack for your tropical vacation in Puerto Rico. Have fun!
Sincerely,
Jessica
Outfit 1: Beach Day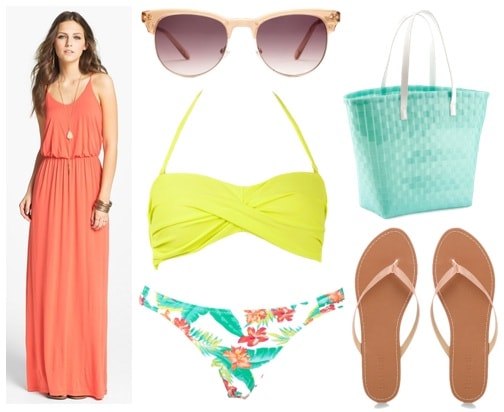 Product Information:Dress, Sunglasses, Bag, Sandals, Swimsuit Top, Swimsuit Bottoms
For a tropical vacation, you will undoubtedly be spending ample time soaking up the rays alongside the shore or pool deck. In this look, I chose this mix-and-match bikini top and bottoms. Pack a few styles in varying solids and prints, so you can switch it up from day-to-day, therefore getting the most out of your swimsuit wardrobe while traveling.
Next, I wanted to choose a coverup that was versatile enough to be worn day and night – this maxi dress is the perfect choice. Complete the outfit with a beach tote, neutral sunnies, and flip flops.
Outfit 2: Sightseeing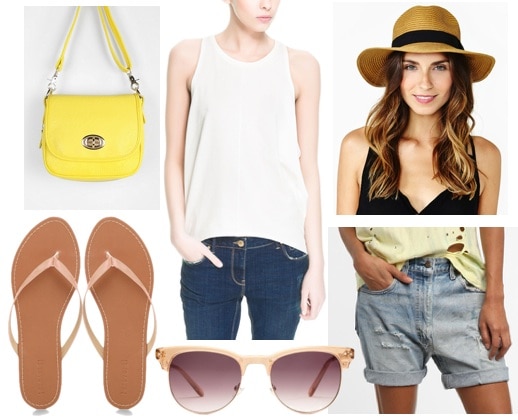 Product Information:Bag, Top, Hat, Shorts, Sunglasses, Sandals
For a day of sightseeing, shopping, biking, or just hanging out, grab a breezy white tank and some boyfriend-style denim shorts. Grab a Panama hat and a bright yellow bag to add pops of style to this otherwise-casual ensemble. As before, complete the look with simple neutral flip flops and sunglasses.
Outfit 3: Dinner and Night Out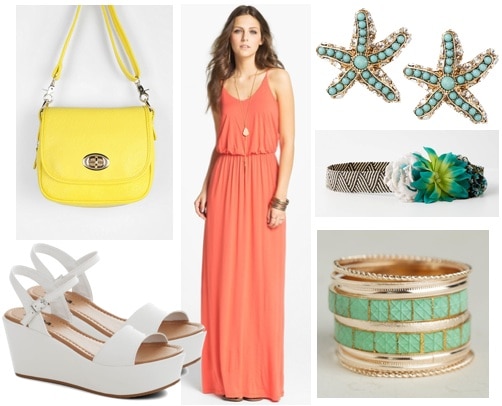 Product Information:Bag, Dress, Earrings, Belt, Bracelets, Shoes
For a dressier look, choose the maxi dress that you used as a beach cover-up, then add accessories to distinguish this look from the daytime outfit. This floral belt will be the perfect statement piece to do just that. Next, add on these bracelets and starfish earrings – they are a good way to incorporate the aqua color into the rest of the look. Complete the ensemble with the yellow cross-body bag and some white platform sandals.
Do you have a fashion question? Send it our way!
Is there something in your closet that you can't seem to figure out how to wear? Do you have an event coming up and need an outfit idea? Do you have a specific fashion conundrum you need help with?
If you have a question you want to see answered in this column, just send it on over via email to askcf @ collegefashion.net and one day you might see your question answered right here on the site!
Please note: We get A LOT of email and unfortunately we will not be able to respond to every single question. However, we will read through each question and then decide which ones will be most helpful to the most readers. Thank you for your understanding.
What do you think?
Are you going on a tropical vacation this summer? Where are your favorite summer vacation spots? What do you like to wear there? Do you like these outfits? Which one is your favorite? Please let us know what you think by leaving a comment below!