This post may contain affiliate links, which means we may receive a commission if you purchase through our links. Please
read our full disclosure here
.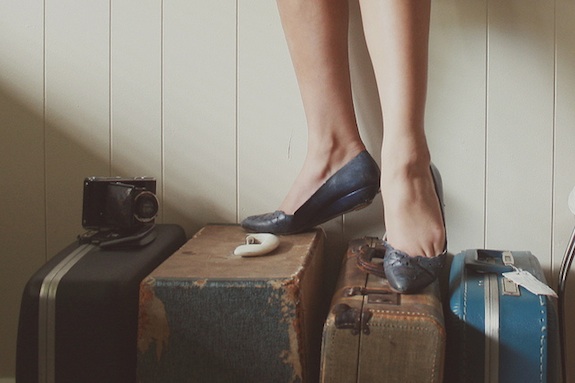 Welcome to the latest edition of Ask CF! Every few weeks, we select a reader fashion question and answer it here on the site. Do you have a specific fashion question for us? Scroll to the bottom of this post to learn how to send it our way!
Ask CF Question
Dear CF,

I will be studying abroad next semester in Italy and am finding it difficult to figure out what/ how much to pack for the 4 months I will be there. Could you do an article on outfits to bring for those who will be studying abroad for a semester? It would be very much appreciated! Thanks!

Sincerely,

Future Traveler
Our Response
Dear Future Traveler,
As a recent study abroad alum (I studied abroad during Spring 2012 in Salamanca, Spain), let me first start off by saying how extremely excited I am for you to go on this adventure! I can honestly say that studying abroad was the most amazing experience of my life. And I am so excited to know that others will soon embark on their own journeys.
One year ago, I was a "future traveler" just like yourself so I can totally relate to your question. Both based on my own experiences and the experiences of my friends who have traveled abroad, I have developed a guide to assist you in packing for your four months abroad including a list of things to bring and things to leave behind. Additionally, I've created a few looks that you can make with the essentials in your packing list.
Brace yourself; it's a long one. But I hope you find it helpful and more importantly I hope that your time abroad is memorable, safe, fun, and, of course, educational. Buon viaggio!
Sincerely,
Jessica
Top 4 Essential Study Abroad Packing Tips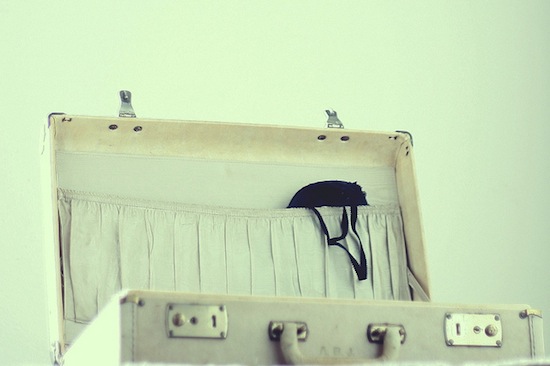 1. Resist the urge to bring the biggest suitcase you own.
This of course depends on what types of suitcases you have. In my case, I had a huge suitcase, a large suitcase and a small suitcase to choose from. I opted to bring the large one rather than the huge one, though, because I knew that at full capacity it would be over the weight limit. Bringing the smaller suitcase ensured that I wouldn't go over the weight limit even if I stuffed it full – those fees can be killer!
As for your carry-on, consider bringing one that not only fits within the requirements on your flight there, but that also fits other dimensions and regulations for future travel plans. (If nothing's set in stone, research typical dimensions for carry-ons on the airlines you might use.) I highly recommend a rolling suitcase, but in the end, it's up to you.
2. Know the climate.
Even though I knew it was going to be cold in my city, I didn't realize that it was going to be so cold for so long. For that reason, I brought far too many sandals and pairs of shorts that I only wore a few times. Understanding the weather patterns for the entire time you are abroad will help you pack accordingly.
3. Know the cultural dressing customs.
Before you start packing, it is good to know the cultural dressing norms of the city you are moving to and the places you will potentially travel to. In many parts of Europe, for example, it is not as acceptable to show up to class in work-out attire as it is in the U.S. Also, some museums and holy sites require visitors dress modestly – and "modest" can mean different things in different places.
Overall, it's best to do your research and familiarize yourself with the way locals dress before you leave. That way, you won't waste suitcase space on things you won't wear.
4. Know yourself, your interests, and your habits.
In my case, I knew (or, rather, my dad knew) that I wouldn't be able to resist shopping while abroad. So before I left, my dad made me empty half of my suitcase so that I would have room for my new purchases. If you enjoy working out, for example, it might be in your interest to bring exercise clothes and shoes. If you don't normally work out (but just want to), 5 pairs of running shorts probably won't get worn. Overall,know what your interests are and be realistic about yourself and your habits.

Another thing to think about is how you feel about brand loyalty. Do you ONLY wash your hair with a specific shampoo? Are you a loyal Colgate customer? Do you need to have your daily peanut butter fix to function? Little things like toiletries, medicines, and little snacks will probably be available wherever you end up (except peanut butter and Cheez-its. I'm still trying to figure out how Europeans function without them) but remember, the same brands you are used to may not be available everywhere.
So if it doesn't bother you to switch up your conditioner, bring a small container and buy a larger one when you get there to save room in your suitcase. But if you would never let any ol' brand touch your locks, you might have to bring enough to last you the duration of your stay.
Things to Bring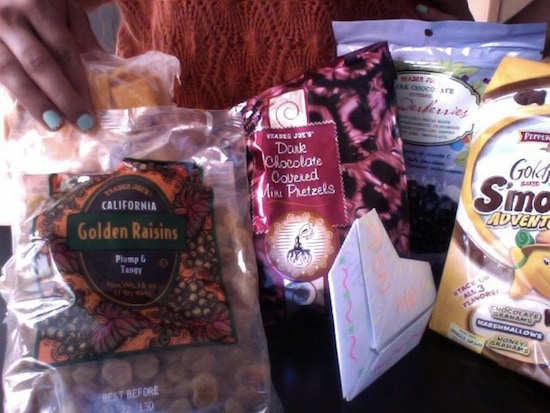 Some of my favorite snacks from home that I was craving. Luckily, I have some amazing best friends who sent me a care package with all my favorite foods for finals!
Versatile clothing: Think tops that you can wear during the day for classes and sightseeing, and a night out. Versatile bottoms, like jeans, are an obvious choice. Pack jackets and sweaters in neutral tones. Grab one or two pairs of shorts that will work for a beach trip and look great layered with tights. The key here is to bring things that you can easily mix and match.

Plenty of undergarments: Depending on your living arrangements and travel plans, doing laundry might not be a routine thing. It's best to be prepared. Note:Buying more of these once you get there is a viable option, too.
Comfortable shoes: No matter where you plan on studying abroad, you will probably be doing lots of walking. Whether it's sightseeing, going on a hike in the countryside, or walking to the metro to get to class, life without a car takes its toll on your feet and shoes.
A water bottle with a filter: This might not be an obvious pick, but this was one of the things many of my friends regretted not bringing. Mine came in handy mostly when traveling, as I could fill it up at the bus station, train station, or airport no matter where I was, but it also came in handy in my dorm.
Over-the-counter medicines: I am one of those people who never gets sick. Or, I was… until I went abroad. I was probably sick more times in those six months than I had been in the prior six years combined. So of course, I had to buy medicine there. After drinking too many cups of dissolvable powdered medicine -yuck!- to combat my never-ending cold, I would have sold my soul for some NyQuil. (Note: When bringing these, make sure you follow all airport and customs protocols for traveling with medicine.)
Photos of loved ones: Whether they are photos of your parents, your siblings, your best friends, your S.O., or your pet (or all of them!), little reminders of your loved ones back home can help when you get a little homesick. Also, they're the perfect way to decorate your space without buying extra stuff!
A journal: A great way to keep track of your experiences is to bring a travel journal. Use it to record small things about your daily life. Write down useful phrases you learn from locals, places you visit, whatever you want. When you return, it'll be a great keepsake.
Snacks: This is the one thing I wished I had packed in larger quantities! Things like peanut butter, Pop-Tarts, and Ramen might not seem important when they are always available at home, but once you realize they are nowhere to be found in your new country, it's likely you'll miss them. You can get by without bringing them, of course, but these snacks can be a nice reminder of home (especially after a meal your host mom prepares that wasn't your fave).
Things to Leave Behind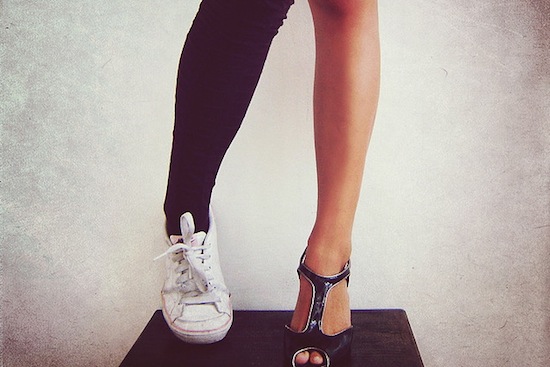 Valuable items: In other words, don't bring things that would devastate you if they were lost, stolen, broken, or left behind.
That top that you wear once a month: If you hardly wear something already, chances are you won't want to wear it every week when you're abroad. Only bring things you love because you will be wearing each and every piece A LOT.
Uncomfortable shoes: In my final packing hours, I had to nix a few things. And the first things to go were my heels. Yeah, a lot of locals wore them going out. Yeah, I did miss them once in a while. But all in all, the amount of space they would have taken up was not worth it. I did end up bringing one pair of versatile black heels, though, that I wore for special dinners, events, and a few nights out when I was feeling brave. For me this was plenty. And I probably would have been able to go without them if I wanted to.
School and living supplies: Things like notebooks, binders, scissors, hangars, shampoo, lotion, etc. can all be bought for cheap once you arrive. Also depending on your living arrangements, some of those things might already be provided for you. It's best to wait and see what you need than to lug around trivial items.
Non dual-voltage hair dryers, straighteners, curling irons, etc.: Trust, people are not lying when they say your electrical beauty items won't work because of the wattage conversion. I know a lot of people who tried to use theirs (even with an adapter and converter – which reminds me. Bring those!) only to blow the fuse on their $100 straightener. Either make sure your tool has "dual voltage" (and will work with the voltage in your new city) or buy an inexpensive version once you arrive.
Outfit #1: Exploring Your City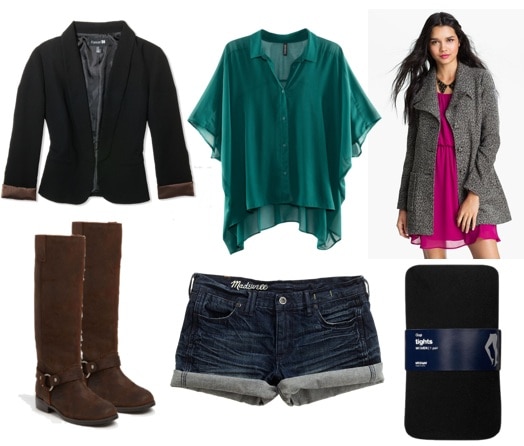 Product Information: Blazer, Top, Coat, Tights, Shorts, Boots
One of the best things to do when you are abroad is to become acquainted with your city. And the best way to do this is to explore. That's where this outfit comes in – for exploring, you want something that will be comfortable but still look pulled-together.
Note: I styled each of these four outfits for a cold climate, however, I used layers so that you can tailor each one to warmer destinations and seasons. For example, in this look, you can wear the top and denim shorts on their own, or with a pair of tights, boots, a blazer, and a coat for cold climates. No matter where your city is and what time of year it is (with, perhaps, the exception of Siberia and northern Sweden in winter), this look is functional and is built on versatile items that can be worn many different ways.
Outfit #2: Class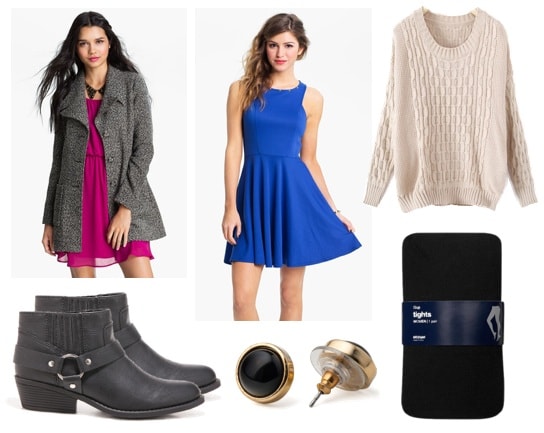 Product Information:Coat, Dress, Sweater, Tights, Earrings, Boots
Much to many students' annoyance, the word "study" is an inseparable part of the phrase "study abroad". That said, you will feel much more focused (and comfortable) in class if you dress the part. For this look, I chose to dress down this blue frock with an oversized knit sweater. I then added the same grey coat from the first outfit and finished the look with versatile black accessories.
Outfit #3: Traveling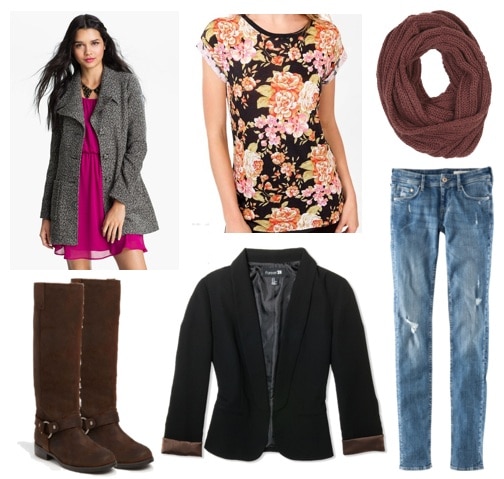 Product Information: Coat, Top, Scarf, Jeans, Blazer, Boots
Another great aspect of studying abroad is getting to travel to other destinations. For this outfit, I went for something comfortable and modest; perfect for a day of traveling and sightseeing in a variety of cities. All you need for this look is a printed tee, some denim skinnies tucked into knee-high boots, and a comfy infinity scarf. Finish accordingly with your trusty blazer and/or coat.
Outfit #4: Dressing Up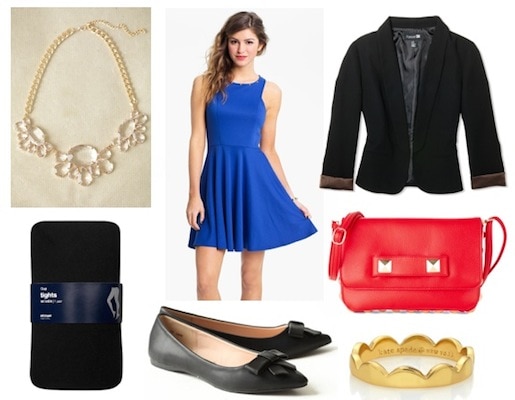 Product Information:Necklace, Dress, Blazer, Bag, Ring, Shoes, Tights
I created this last look for the less casual activities during your time abroad. As you can see, I used the same dress as above, but this time, I swapped in accessories like a statement necklace to make it appropriate for night. Black flats are always a good option – especially on cobblestone streets – and this bag is also useful for both formal and everyday purposes.
Note: In addition to dresses, I found skirts to be very useful for my nights out. Though not pictured, I would probably pair a bandage, trumpet, or circle skirt with the floral t-shirt or teal top from above, and add on this necklace for another going out look.
More Study Abroad Fashion & Packing Tips
We've covered this subject a lot here on CF, so if you want even more info, here are our past posts on studying abroad – some location-specific, and some general.
Do you have a fashion question? Send it our way!
Is there something in your closet that you can't seem to figure out how to wear? Do you have an event coming up and need an outfit idea? Do you have a specific fashion conundrum you need help with?
If you have a question you want to see answered in this column, just send it on over via email to askcf @ collegefashion.net and one day you might see your question answered right here on the site!
Please note: We get A LOT of email and unfortunately we will not be able to respond to every single question. However, we will read through each question and then decide which ones will be most helpful to the most readers. Thank you for your understanding.
What do you think?
Will you be studying abroad soon? Have you studied abroad before? Where are you going? Where did you go? How long will you be there? How long were you there? What are you planning on taking? For those of you who've been, what did you wish you had packed? What do you recommend leaving behind? Please let us know what you think by leaving a comment below!