This post may contain affiliate links, which means we may receive a commission if you purchase through our links. Please
read our full disclosure here
.
Hats are, in my opinion, one of the most brilliant inventions of all time. For one thing, they have been around for years, keeping us both warm and stylish. The demand for beaver pelt hats indirectly lead to the expansion of America. In the past, hats were even an indicator of social status – I mean, royal crowns are just fancy hats, right?
Today there are hundreds of practical – and style-minded – reasons for wearing hats and, thankfully, tons of cute options on the market.
Whether you're trying to stay warm, top off your outfit in style, or simply cover up a bad hair day (hello, baseball caps!), here are our three categories of must-have hats.
Winter Warmth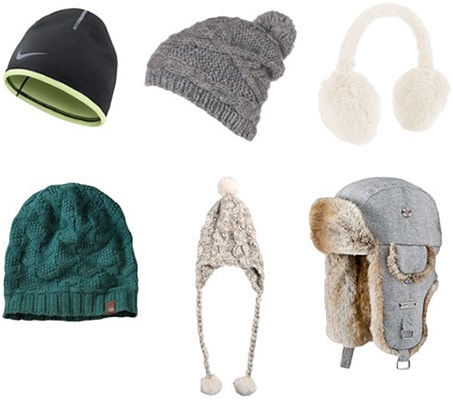 Product Information (L-R, top to bottom): 1, 2, 3, 4, 5, 6
Being from Minnesota, I've always understood the power of a good cold weather hat. And with dropping temperatures right around the corner, fantastic winter accessories are suddenly all the rage.
Stay warm this winter with a good knit hat; bonus points if yours is felt or fleece-lined as well. Grab a breathable running hat for the exercising you'll be doing, earmuffs (okay, they sort of count as a hat) for a cute "let's go ice-skating!" sort of evening, or a thick trapper hat to keep the cool out.
Summer Staples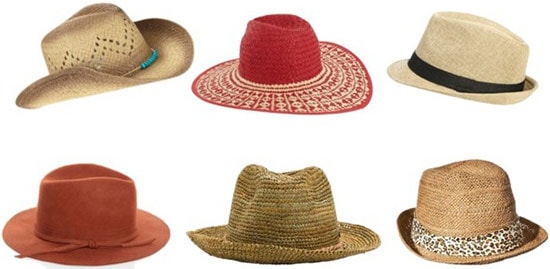 Product Information (L-R, top to bottom): 1, 2, 3, 4, 5, 6
With summer just a distant memory (at least for those of us in the north), now's the time to find great end-of-season deals on cheap summer hats. Fedoras, sun, and cowboy hats are wonderful warm-weather staples.
With my pale skin and tendency to sunburn, I always throw on a wide brimmed hat before heading to the beach. Cowboy hats are great for any sort of western-themed party or locale, and having one of these in your closet definitely makes throwing together last-minute Halloween costumes a cinch! Fedoras have been in style for the past few summers, and trend forecasts say they're coming back again! Stock up on your warm weather essentials while they're cheap and thank yourself in a few months.
Basic Essentials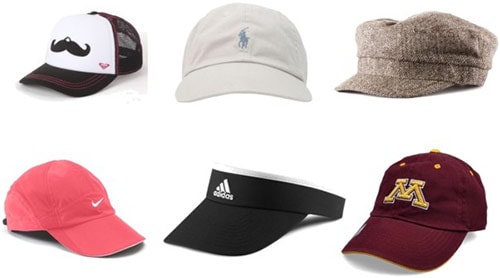 Product Information (L-R, top to bottom): 1, 2, 3, 4, 5, 6
I'll admit it – baseball caps are my go-to for greasy hair days and lazy Mondays. Also, hair in a ponytail, sneakers, and athletic wear look just that much more legit when topped off by a baseball hat.
These everyday basics can cover a wide variety of situations; a college logo hat is perfect for that football or hockey game, a nice baseball brim shields your eyes on sunny days and is great for going to class, and who doesn't like having a goofy print trucker hat on hand for those theme-parties and costume socials? With these caps by your side, you'll never have a bad hair day again.
Your turn!
Hats are a severely underestimated accessory that every girl should learn to appreciate. Regardless of your body shape, hair color, or personal style, a hat is always going to look good. Functional, practical, stylish, and necessary for those Monday 8 a.m's, these essential hats have got you covered all year round.
Now we want to hear from you! Do you have any staple hats in your closet? Are baseball caps class-appropriate? When do you like to wear hats? Make sure to leave your thoughts in a comment!