This post may contain affiliate links, which means we may receive a commission if you purchase through our links. Please
read our full disclosure here
.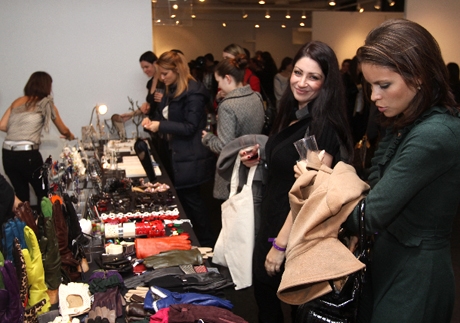 Photo Credit:ELLE
Most college students have to establish some type of budget, and shopping doesn't usually get a large part of it. However, budget shopping not only saves you money, but can be super fun as well!
Over the years, budget shopping has become my only type of shopping, and I've accumulated some tips to score the best quality deals. Below are seven easy ways to cut shopping costs and still look fashionable:
1. Percent-off sales are better than sales racks when it comes to quality.
One of the toughest things about shopping on a budget is sacrificing the quality of an item for a cheaper price. While sales racks provide us with the opportunity to hunt for a steal, the real winner when it comes to finding quality for a discounted price is percent-off sales!
Whenever your favorite store has 20% off all jeans or 40% off the entire store, you should jump at the opportunity because it allows you to buy quality items that maybe wouldn't make it to the sales rack. Of course, there may sometimes be exceptions to this, but as a general rule, sales racks will usually contain trendier, lower-quality items that you won't wear for more than a season.
2. Not all sale sections are created equal.
The sales rack of a store is often the first destination for shoppers on a budget. However, it's important to realize that some sale sections are an accumulation of broken, poorly made, or poorly fitting items that nobody wants to buy.
As a rule of thumb, sales sections of stores with already-cheap items, like Forever 21, usually aren't worth it since they won't last very long. However, places like Gap, where the sale section is mainly last season items or the last sizes, is always a good idea.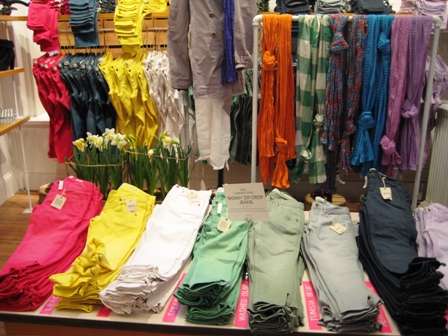 Photo Credit: ELLE
3. Know when to wait for a sale and when to buy.
It's so painful to buy something full priced only to see it's been marked down the next week. That's why it's good to know what kind of sales different stores hold to judge whether or not your wish list item is going to be blessed with a markdown.
For example, I will never buy a pair of jeans from American Eagle at full price because they very frequently discount them, but if I see something I like at a private boutique I would snatch it up, since it's less likely to be around for long.
4. If you do buy at the wrong time, take advantage of price adjustments!
If you follow my tip above, you won't have to do this often, however if you do buy an item at full-price and find that it's on sale the next week, many stores will refund you the price difference if you ask. This is called a price adjustment.
The policy on this varies from store to store, so you should find out if your store offers it before you buy. (Here is a good guide to the policies for a few major stores.) That said, more and more stores are doing this these days so we recommend googling "store-name price adjustment" for each of your favorite shops. In addition, this almost always requires a receipt, so be sure to always save yours!
5. Learn when to substitute a high-price item for a low-cost alternative.
This tip is especially true when buying super-trendy clothing items or beauty products. Like we say in our how to splurge guide, if you want to try out a new, funky trend, it's best to find a low-cost version instead of spending big bucks. That way, when it goes out of style in two weeks, you won't feel major buyers remorse.
Also, high-end make up is generally pretty expensive, so finding cheaper alternatives to high-end makeup products can save a ton of money.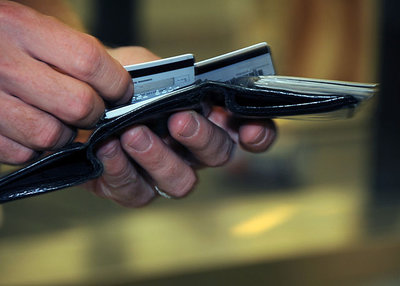 Photo via Wikimedia Commons
6. Join the rewards club.
Many stores have rewards programs for frequent shoppers, and these can vary greatly in benefits. Some let you rack up points for every dollar you spend, some will give you advance access to sales, and some will give you a certain percent off every purchase.
Additionally, many places offer store credit cards. Opening up store credit cards can be complicated or become a financial burden, but if the membership is risk-free (and you can trust yourself with credit) then consider signing yourself up. Also, most stores will give you bonus perks for your birthday month!
7. Go online.
I became a huge fan of online shopping when I started college, since I often don't have the free time to go to the mall. Not only is it convenient to shop online, but many stores will also have online-only specials and discounts from time to time. So, it's possible to get the same item for less online then you would if you went in to the physical store, which saves time and money!
Our guide to online shopping like a pro has tons of tips for maximizing the amount you save online, so I won't go into all of the tips here. However, I highly recommend signing up for newsletters and creating a separate email for them. Not only is it convenient, but it's also fun to browse through them later – it's like a personal coupon book for all your favorite shops!
And, of course, if you don't want to sort through all the emails we've got your back! Here at CF, we put together a weekly online coupon and sale list every Friday with the best deals from CF-approved stores. (You're welcome!)
Thoughts?
What do you think? What are your budget shopping tips? Do you use any of these tips already? What stores have the best sales? Let us know in the comments section below!