This post may contain affiliate links, which means we may receive a commission if you purchase through our links. Please
read our full disclosure here
.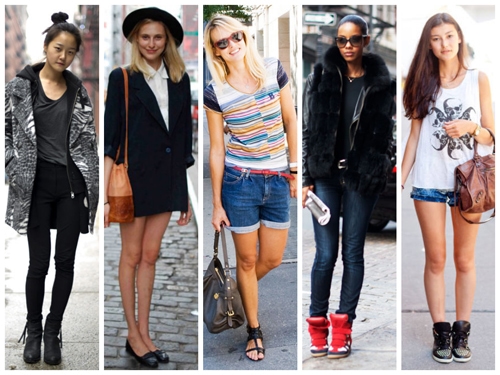 Photos via ELLE: 1, 2, 3, 4, 5
After receiving lots of positive feedback on my last post about must-follow fashion blogs, I decided to write a second installment at the request of all you lovely readers.
So here I am, taking a brief hiatus from my spring break filled with sunbathing on the beach and binge-watching Netflix (I know, it's a tough job being this lazy, but somebody's got to do it!) to bring you six more fashion blogs that are guaranteed to inspire.
These fashionistas are seriously fabulous and stylish in their own unique ways. Read on for a dose of inspiration from these six talented bloggersthat are redefining the concepts of fashion and beauty.
1. Margie Plus by Margie Ashcroft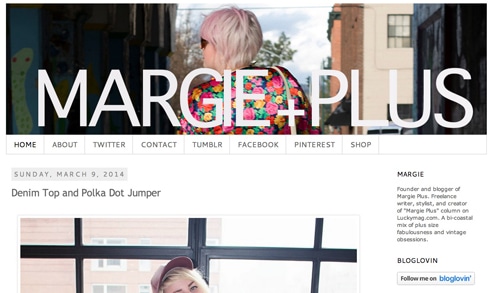 I stumbled upon Margie Plus via luckymag.com, and I've been obsessed ever since. As a frequent Lucky magazine freelancer, Margie is no stranger to style, especially since she has a degree in fashion.
For all you fierce, curvy girls out there, Margie shows how to overcome an industry that sadly overlooks plus size women. Margie's edgy style is proof that you don't have to compromise fit for fashion. Although all of her outfits are to die for, here is one of my recent faves!
2. Penny Pincher Fashion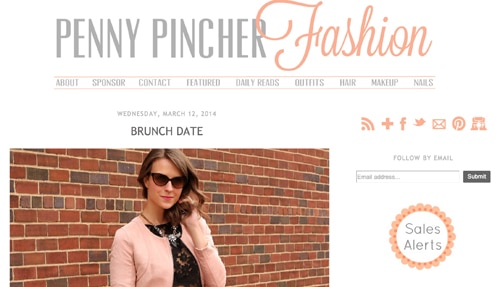 The first thing that drew me to Penny Pincher Fashion was the title. Being in college, I'm always conscious of prices, and I'm a firm believer that fashion can be achieved on a budget. The beauty of Penny Pincher Fashion is that she takes affordable pieces and mixes them in a way that only looks expensive.
As a bonus, the blog also features a "Sales Alert" tab for daily updated sales and discount codes. For a glimpse into her style, check out this expertly layered outfit.
3. Hapa Time by Jessica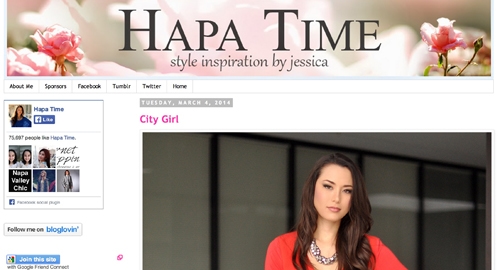 With a story as unique as her blog name, half-Japanese Jessica from Hapa Time has a laid-back California style that I'm absolutely envious of. Jessica is a true success story: she started out as an amateur and has blossomed into a young professional blogger.
Although not all of the clothes she features are college-girl-on-a-budget-friendly (the only place I have $300 to drop on a pair of Prada sunnies is in my dreams…sigh), her style can be easily translated into more affordable looks. This outfit would be so easy to recreate, and is absolute perfection.
4. GabiFresh by Gabi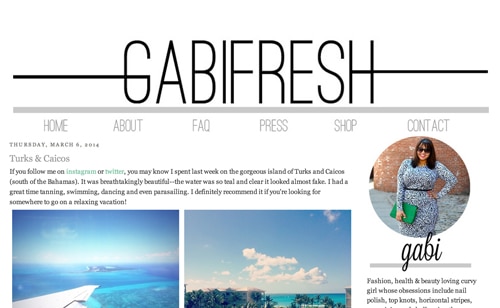 The thing I love most about Gabi of GabiFresh? She challenges the status quo by reminding us that rules are meant to be broken. Empowered by her curves, she uses her blog as a platform aimed at trendy women size 14 and up.
However, regardless of your size, there is plenty of inspiration to be had over at GabiFresh. To get an idea of her fearless style, check out this impeccably styled outfit.
5. Cotton and Curls by Liz Bryson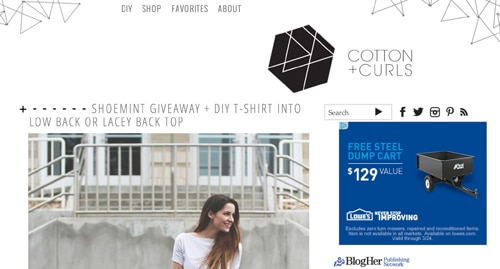 Cotton and Curls is lifestyle and refashion blog written by the beautiful Liz Bryson. Liz's style expertly illustrates that fashion can still be modest.
As the queen of refashion and a talented seamstress, she features many tutorials and fashion DIYs that are appropriate for all skill levels. Many of the clothes in her posts are thrifted, then altered for a better fit and to look more fashionable. My favorite tutorial of hers to date is this charming skirt that you can easily recreate at home.
6. Love, Life, & Pearls by Ms. Sole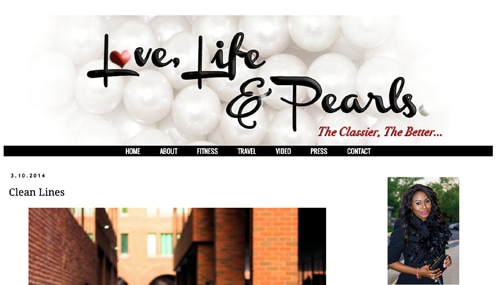 Nigerian beauty Ms. Sole of Love, Life, & Pearls certainly knows how to rock a well-tailored blazer. With a style that is polished and fun, she shows her readers how to dress with sophistication and professionalism.
Featuring a mixture of inexpensive and designer items, Ms. Soleeffortlessly combines high and low fashion. I absolutely love this outfit she wore while she was in London!
What do you think?
Have you visited these blogs before? Do you have any other blogs that you love and want to share?Would you like to see this type of article as a regular series? Let us know and sound off in the comments!