This post may contain affiliate links, which means we may receive a commission if you purchase through our links. Please
read our full disclosure here
.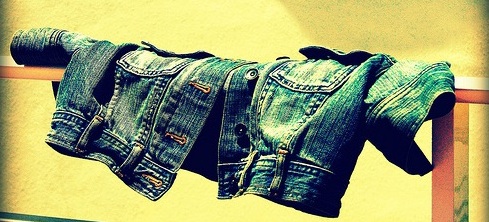 Fleeting trends, a revolving door of new designers, and a constantly evolving pop culture can make the bustling world of fashion confusing and intimidating for anybody… especially a college girl on a budget! It can sometimes be difficult to decide which styles are worth investing in, and which will last only a season or two.
In response to the idea of "fast fashion", there has been a recent resurgence in the popularity of American "heritage" brands: companies whose high-quality, well-crafted pieces have been proven to transcend decades. With their practical styling and versatility, the following five classic American products deserve a spot in your closet.
1. Frye Campus Boots
Frye, the oldest continuously operating shoe company in the United States, first introduced the Campus style in the 1960s, based on a century-old design. Jeans, skirts, casual dresses, and even leggings and tunic tops mesh well with these easy boots. Some traditional features of the originals included:
Boxy toe
Hand-crunched leather shaft
Chunky, stacked leather heel
Leather sole
Stitch detail
Now, the company offers variations such as tumbled or pebbled leather shafts, different boot heights, shearling linings, rubber lug soles, and a more contemporary silhouette. In addition, the insoles are constructed from shock-absorbing memory cushion, making them as insanely comfortable as they are wearable.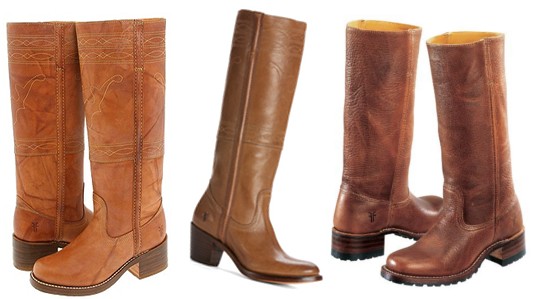 Product Information: Frye Campus Horse Stitch Boots – Zappos, Frye Jane Horse Stitch Boots – Zappos, Frye Campus 14G Boots – Zappos.
2. Levi's Denim Trucker Jacket
This classic jean jacket brings a vintage-cool vibe to any outfit (careful with double denim) and is the perfect weight for slightly chilly weather. Front and back seams give it a great fit, while welt pockets and button-through tabs pay tribute to the 1970s-era original.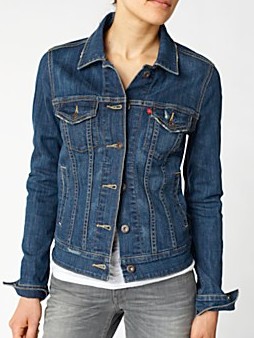 Product Information: Levi's Trucker Jacket – Levi's.
3. Keds Champion Sneakers
Did you know that Keds' "Champion" sneaker is only 5 years short of its 100th birthday? They've been spotted on everyone from Jennifer Grey in Dirty Dancing to Kristen Stewart in Twilight: New Moon. Though the old school all-white exterior gives an especially crisp and classic look, the Champion is available in tons of colors. You can also purchase leather Keds, or even design your own at their official site.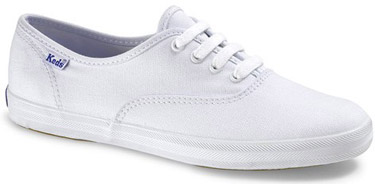 Product Information: Keds White Canvas Sneaker – Keds.
4. Coach Leather Handbag
While arguably costlier and more ubiquitous than many bags, with proper care, a Coach product will hold its value and be stylish for years to come. Founded in 1941, Coach is still going strong; the brand was recently named one of the best stocks of the decade. Pick a classic shape and color to ensure you get the maximum life out of your purchase.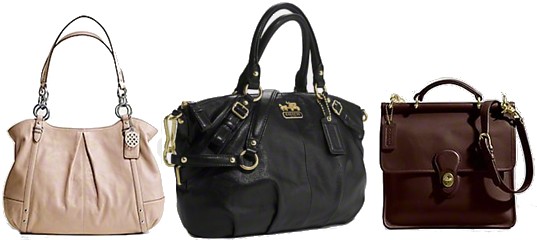 Product Information: Alexandra Tote – Coach, Madison Sophia Satchel – Coach, Willis Bag – Coach.
5. Pendleton Wool Shirt
Popular among grunge rockers and Hollywood starlets alike, a plaid shirt gives off a laid-back feel, while a slouchy fit and quality fabric make the piece as comfortable as it looks. Since it's doubtful this iconic style is going anywhere (it was made famous by a little band called the Pendletones in the 1960's…you may know them as the Beach Boys), invest in a durable piece by nabbing a classic Pendleton shirt.
Pendleton Woolen Mills has been around since 1889, and the brand is renowned for its quality craftsmanship, utilizing its expert fabric for everything from Indian blankets to handbags. Some Pendleton collaborations include:
While most of Pendleton's designs for women don't feature their famous fabric, steal his style and rock the men's "Board" shirt. It's created from 100% pure virgin wool, and available in sizes as petite as XX-Small for a closer fit.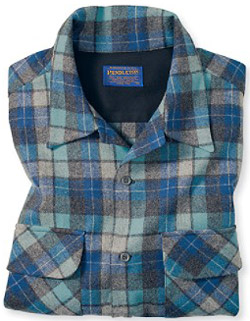 Product Information: Pendleton Board Shirt – Pendleton.
What do you think?
Have you ever purchased (or been handed down) any of these items? Do you know of any other classic American brands noted for quality? How would you incorporate one of these pieces into your wardrobe? I'd love to hear your thoughts!