I love dresses. I have recently developed a strong aversion to pants and now spend most of my time in dresses with tights or leggings. They are simultaneously super comfortable and very cute!
So I thought I would show you guys a few ways to wear some cute vintage-inspired dresses, with emphasis on how to wear them for fall! The secret to pulling off these dresses is to wear them with modern pieces and in most cases, just keep the look simple.
Outfit #1: 1970s Chic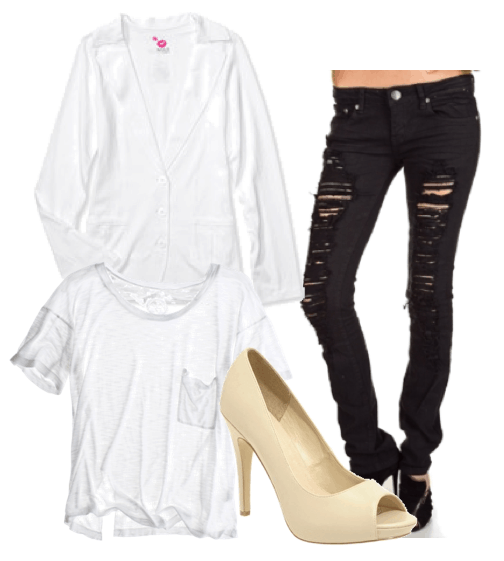 Product Information: Pumpkin Spice Latte Dress – ModCloth, Chocolate Ankle Legging – Miss Selfridge, Brown Cord Blazer – American Eagle Outfitters, Graduate Boots – American Eagle Outfitters, Hibiscus Bangle – ModCloth, Carnelian Drop Earrings – Refinery 29 Shops.
I love the orange color of this dress – it's orange without being orange, you know? It's the perfect color for a beautiful, crisp fall day where the weather is just a bit chilly. This dress reminds me of the 1970s – the eyelet accents and the ties on the sleeves are very reminiscent of dresses from that era. At the same time, this dress is modernized with a shorter length and emphasis on the waist.
I paired this dress with shades of brown because neutral tones make the beautiful orange stand out. I added some pretty teal accents through the bracelet and earrings for an overall look that is super chic but still allows the dress to be the focus.
Outfit #2: Cute as a Button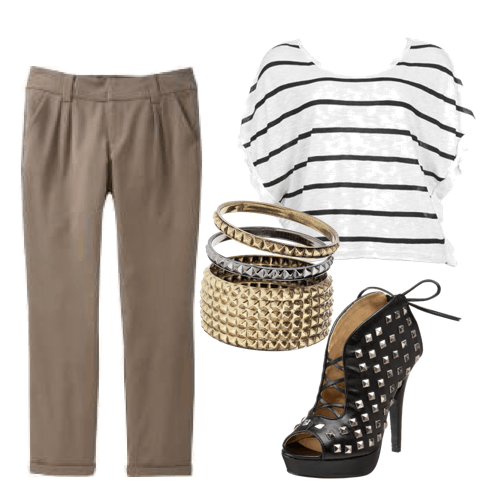 Product Information: Sabrina Sweater Dress – Delias, Pink Long Sleeve Top – Peacocks, Eggplant Tights – American Eagle Outfitters, Black Patent Flats – Torrid, Purple Resin Bangles – Dorothy Perkins, Little Sparrow Necklace – Tilly Bloom.
This gray dress is adorable and reminds of something that a very prim, yet chic girl would have worn in the 1940s or '50s!
The buttons and uniquely shaped neckline set this dress apart from the rest. But that's no reason not to make it yours with a few fun pieces.
As I was putting together this outfit, I decided to put a long-sleeved top under the dress because I love the contrast between the gray dress and the pink top. In addition, I wanted to show some options for girls who don't like to show off that much of their chest. Of course, you could also nix the shirt and add a cute purple cardigan to keep warm! I think this would be a great look to wear out with friends for some shopping or to lunch – very casual, but still very fabulous!
Outfit #3: Sailor-inspired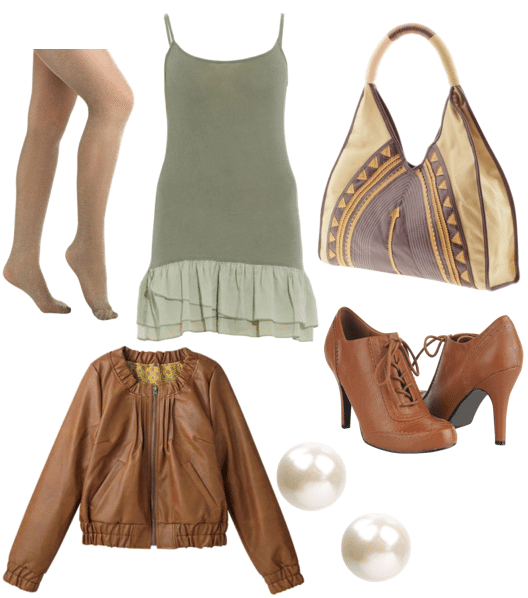 Product Information: Sailor Mix Dress – Republic, Black Cardigan – Asda Direct, Red Flats – Wanted, Rose Ring – Forever 21, Heart Necklace – Butler and Wilson.
Can I just tell you guys how much I love this dress? It is so cute – sailor inspired, very retro 1940's, and so cute! I love the bubble skirt (very 1980s!), I love the red bow, and I love the very simple neckline. It's just fabulous.
I paired this dress with very simple pieces: a black cardigan worn open, some cute jewelry, and red flats. I love the feminine quality of this dress – it is just so flirty! I think this would be a great look for going shopping with your friends, or you could add tights and high heels and wear this out on a date!
Outfit #4: Mod Squad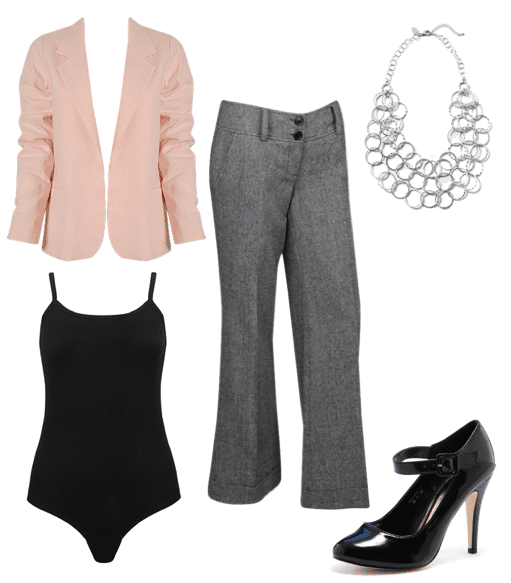 Product Information: Multicolor Sequin Dress – Republic, Faux Leather Jacket – Tilly's, Opaque Tights – Oasis, Purple Pumps – H&M, Union Jack Sequin Clutch – Monsoon, Celebrity Style Earrings – Fantasy Jewelry Box.
This dress is very mod-inspired with a bit of added sparkle. The variations in color are great because they mean the dress can be paired with just about anything.
For this look, I styled the dress for a night look because I would definitely wear it on a date or out dancing. I love the combination of this bright dress with a few simple black pieces, colorful pumps, and a fabulous clutch. In regards to the bag, I chose a similarly colored, sequined clutch, but if that's a little much for you, the dress would also look great with a more simple option.
What Do You Think?
What do you guys think about these dresses? Which is your favorite and how would you wear it? Let me know in the comments!