This post may contain affiliate links, which means we may receive a commission if you purchase through our links. Please
read our full disclosure here
.
Planning your daily outfit is difficult enough, but when you pair that with the upcoming semester, it gets even harder. Juggling the books and good looks is not as easy as it seems.
Here are four budget-friendly outfit ideas to help you find the balance between the two:
1. Back to Business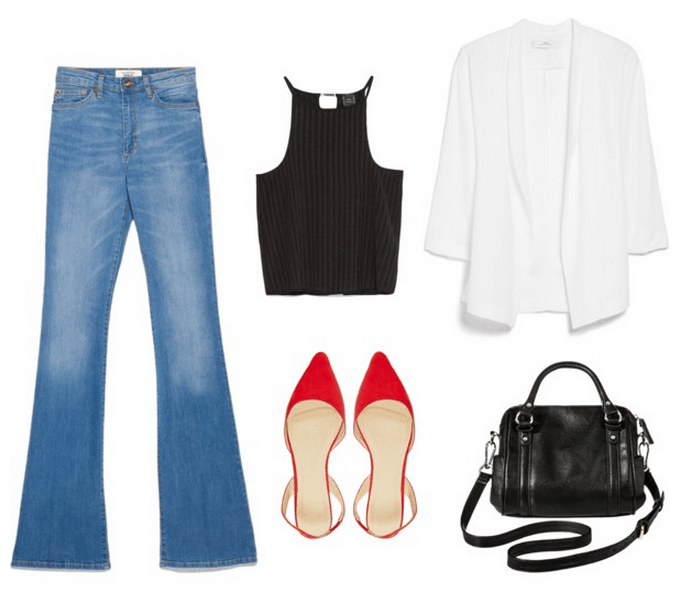 Products: Jeans, Top, Flats, Blazer, Bag
This would be my go-to look for the fall semester. Let your professors know you mean business and are serious about your academics. Don't let your grades slip by taking an hour to come up with an outfit idea– you're wasting precious study time!
Simply pull a white blazer out of your closet and pair it with high-waisted flared jeans. Add a ribbed crop top and a black satchel. For a splash of color, put on a pair of red pointed-toe flats. The resulting outfit is a chic yet modern take on '90s style.
2. Schoolgirl Cool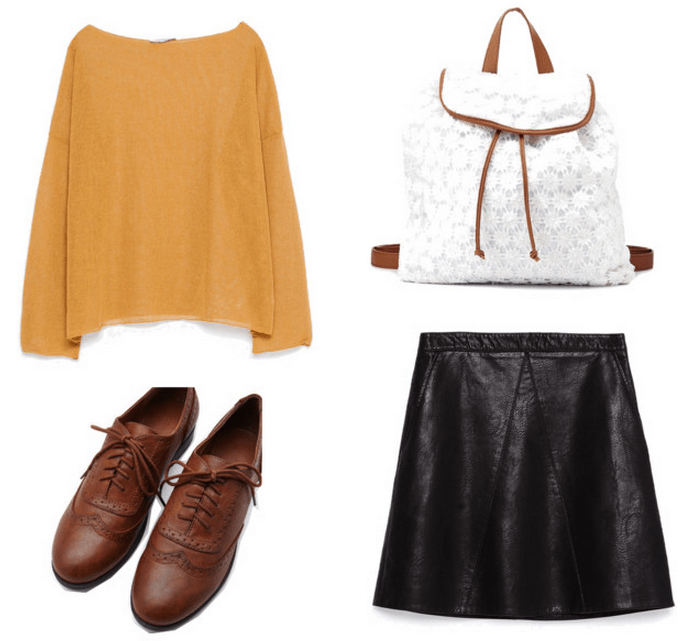 Products: Sweater, Shoes, Bag, Skirt
Many of us are familiar with the schoolgirl look. Give it a twist by trading your plaid mini-skirt for an edgy faux leather one. Keep warm in a bright yellow knit sweater, then add autumn tones with bark brown oxfords. Finish the look off with a white crochet lace backpack.
3. Effortlessly Chic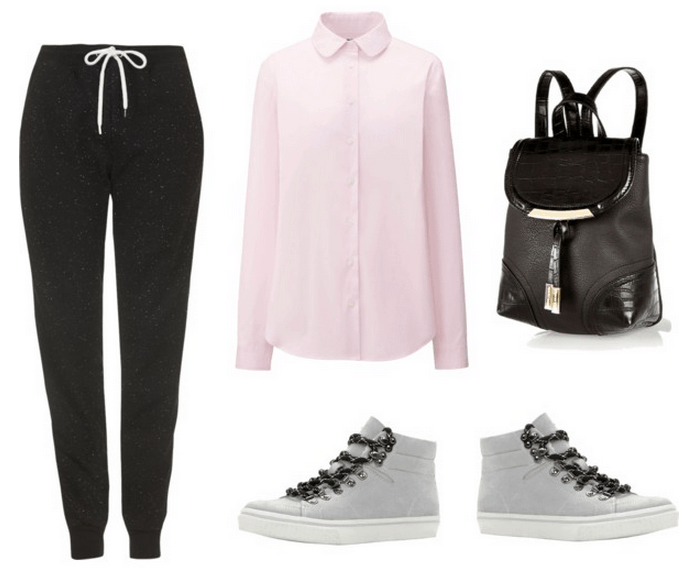 Products: Pants, Shirt, Bag, Sneakers
We all have those lazy days where all we want to do it roll out of bed and magically appear in class on time. Once those autumn winds get stronger, get that extra cuddle time with your blanket with this ensemble.
Keep your sweats on and dress your look up with a classic pink button-up shirt. Tie up the laces of your high-top sneakers for a sporty edge. Grab your leather and gold accented bag, and you're ready to sprint to class.
4. Boho Dreams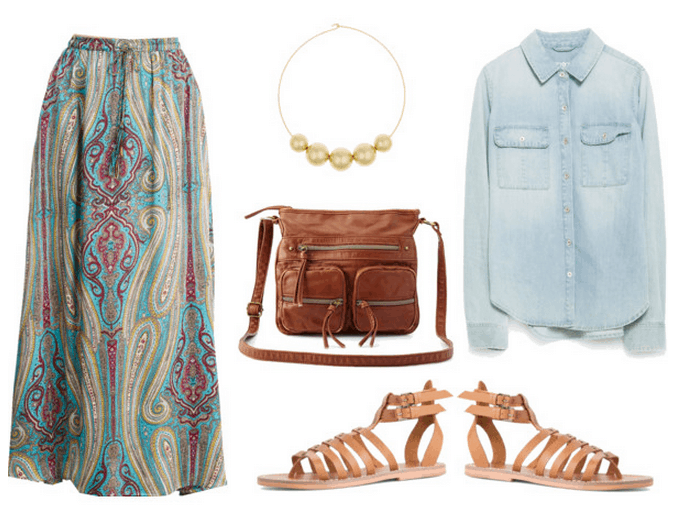 Products: Skirt, Necklace, Bag, Shirt, Sandals
Let the summer vibes linger just a little longer with this ensemble. Tuck a white-washed denim button-up into an elegant paisley maxi skirt. Slip into leather gladiator sandals and sling your brown leather crossbody bag over your shoulder. Before you head out the door, make sure you spice things up with a gold-tone pearl necklace.
What do you think?
What is your school year style like? Would you wear any of these looks? Which one was your favorite? Let us know in the comments below.