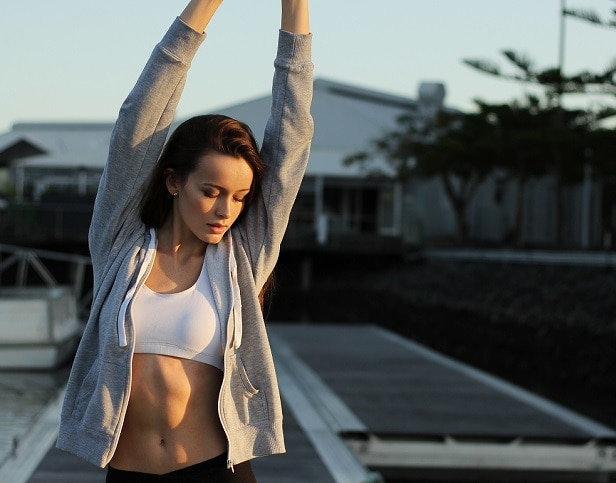 Getting more exercise is probably the most common new years resolution there is. It's also one of the most difficult to maintain. It can get challenging, with classes picking up again and schedules getting busier, to find the motivation to get to the gym (especially when the weather outside is frigid, and that spot in your dorm next to the heater is so toasty).
However, in the same way that buying a new dress makes you want to go out, or a new notebook almost makes you look forward to class, some new workout gear will seriously motivate you to use it.
Take a look at the outfit inspiration below for help on how to get started on upgrading your activewear ensemble.
Yoga Class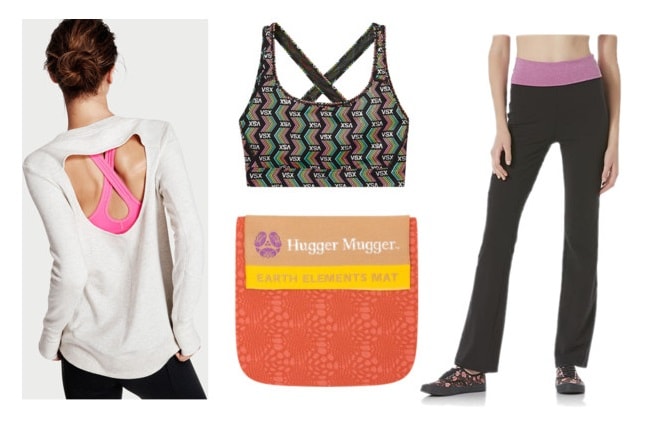 Products: Sweater | Sports bra | Pants | Yoga mat
To add a little extra sass to your regular yoga attire, pick up a sports bra with a fun pattern. This unique cropped sweater will keep you cozy if the studio is chilly, and will show off the cute back detailing of your bra. Pair it with fold-over yoga pants in a matching color. Don't forget to pick up a high-quality yoga mat in a sunny hue to keep you energized and motivated for class.
Morning Run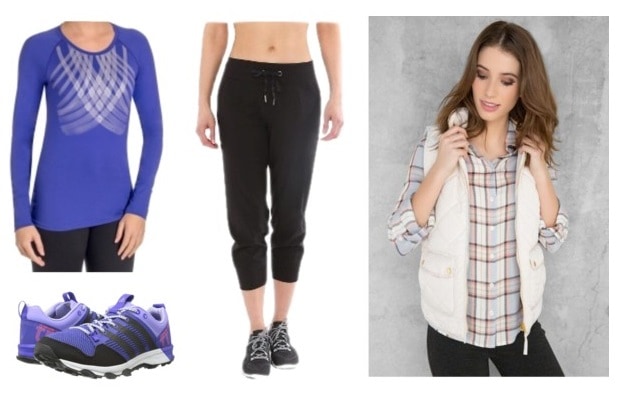 Products: Top | Joggers | Vest | Shoes
A puffer vest is perfect for a morning run because it'll keep your core warm in the cold early hours, but won't cause you to overheat when you start sweating. The colors on this pretty graphic thermal top match the puffer vest and the sneakers. These simple joggers are a good and inexpensive choice for running in cold weather, and they'll double as loungewear for your post-workout classes (or Netflix marathon).
Friendly Competition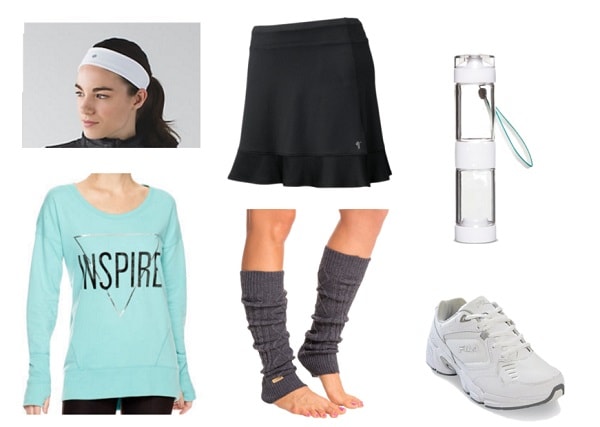 Products: Headband | Top | Skirt | Leg warmers | Shoes | Water bottle
A little friendly competition is a great way to add motivation and fun to your workout! Ask a friend to play a game of tennis, challenge a classmate to a game of golf, or join an intramural of any sport that interests you.
For these activities, wear a colorful graphic top and crisp white sneakers. Add a simple headband to tame fly-away hairs. A skirt and pair of leg-warmers are more unexpected than shorts or pants (and particularly great for tennis), and will set you apart from the competition.
What do you think?
Do you get motivation from having new gear? What are your tricks to inspire yourself to get active? Let us know in the comments below!