Due to demand on this post, here are some examples of how to wear a beautiful, vintage-inspired brooch!
Brooches are very classic pieces that went out of style for a little while, but have made a comeback. These days, they are more than just pins! They can be used on purses, scarves, hats, headbands, and cardigans. Here are a few examples of how I would rock a brooch.
Outfit #1: Classic with a Modern Twist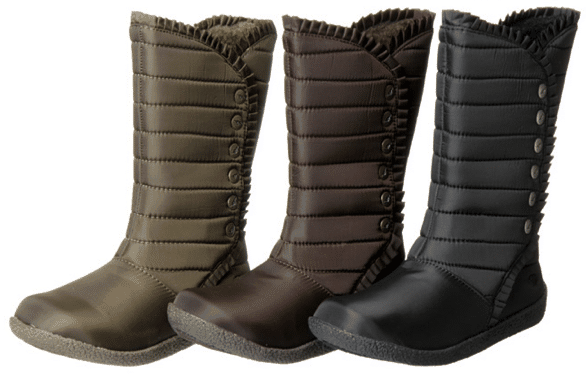 Product Information: Cable Knit Sweater – Aerie. Bird and Music Note brooch – Fairytales and Post it Notes. Skinny Jeans – Dorothy Perkins. Distressed Boots – Charlotte Russe.
I kept the colors and shapes very classic and simple in this outfit. I would pin the brooch to the lapel of a comfy sweater, throw on some skinny jeans, and my favorite boots. Add a good bag and your best winter coat, and you have a classic, cute outfit.
Granted, this isn't the most creative way to wear a brooch, but it is a tried-and-true way that will never, ever go out of style. Brooches look great pinned to winter sweaters and comfy cardigans, because they provide a perfect splash of sparkle. However, if you're looking for something a little more creative, keep reading…
Outfit #2: As a Headband Accent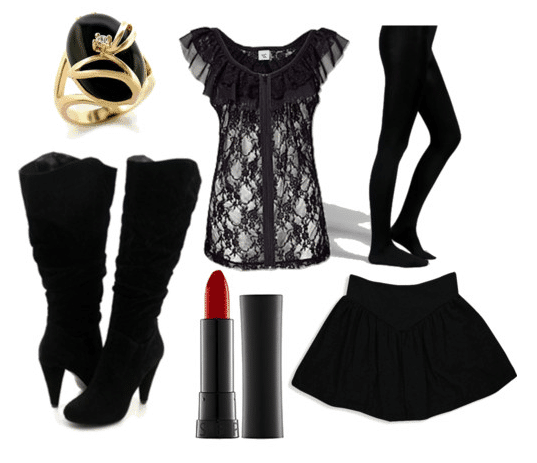 Product Information: Purple Headband – Tano Jewelry. Amethyst Purple Floral Brooch – 1928. Herringbone tights – Gap. Gray Sweater Dress – Peacocks. Plaid Jacket – Charlotte Russe. Last Picture Show Boots – ModCloth.
Headbands with accents are in – bows and jewels on headbands are becoming commonplace, but it is just as easy to DIY – just pin a beautiful brooch onto a headband. That way, you have two pieces that you can use separately as well as together!
I paired this beautiful purple brooch with a matching headband. I would wear it with a simple gray dress, some tights, and boots in classic black, with a great jacket with subtle hints of blue and purple. The beautiful brooch and headband should be the focus of your outfit, which will bring attention to your beautiful face. (Where it should be!)
Outfit #3: On a Scarf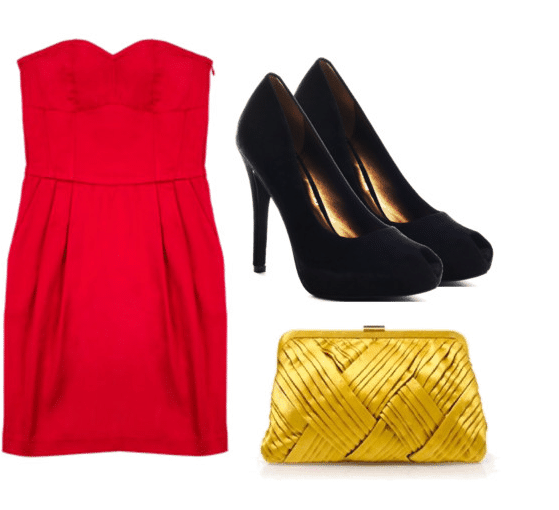 Product Information: Striped Raglan cardigan – Forever 21. Two Tone Scarf (in black) – Forever 21. Elizabethan Cameo brooch – 1928. Plaid Wool flat – American Eagle. Essential Tank (in white) – Victoria's Secret. Skinny Cords (in midnight black) – American Eagle.
Confession: I'm really bad at wearing scarves! I feel like they always fall out of place and I end up taking them off halfway through the day – how annoying is that? My friend told me to safety pin my scarf into place – both onto itself (to keep it folded) and onto my shirt (to keep it in place). I started to think, wouldn't that be a way to use a classic, pretty brooch? Of course it would!
Like the other two outfits, I kept the colors of this outfit simple: black, red, and gray. The focal point of this outfit is a scarf with a unique brooch on it. I would wear a great black coat on top – letting the scarf with the brooch peak out. You could definitely switch out the striped cardigan for a plain sweater or even a great turtleneck if it is especially chilly. The brooch will keep your fabulous scarf in place as long as you need it!
What do you think?
How would you wear a brooch? How would you switch up these outfits? I love hearing what you think, so let me know in the comments!