This post may contain affiliate links, which means we may receive a commission if you purchase through our links. Please
read our full disclosure here
.
For most of us, the start of summer also means the start of a new job or internship. If you're anything like me, it won't be long before you start to worry about what to wear. I don't have the budget to shop for a whole new wardrobe each summer, so I'm left trying to pull together office-appropriate outfits from my existing college girl basics.
Below are several outfits you can put together using the summer staples you may already have in your closet. Mix them with a few business casual basics and you'll have stylish options for when you can't stand to wear plain black slacks another day. (Of course, every work environment is different, so use your best judgment when it comes to what is most appropriate for your workplace!)
Scroll on down to check out the looks:
1. A Tank Dress
A dress and blazer is a classic combination that you can recreate with a sweet summer dress you already own topped with a polished blazer.
Pick a blazer with a little bit of interest, such as the two-toned one above or the collarless one below to really elevate your look. Also, when choosing an office-appropriate dress, I like to follow the fingertip rule – when your arms are at your sides, the dress must be longer than your fingertips.
This look can easily be varied depending on the atmosphere of your workplace. Go with a neutral color palette and longer hemlines for a more conservative office. For a more fashion-forward internship or retail environment, feel free to play with the patterns and colors in your dress and accessories. Finish the ensemble with simple heels and a glitzy necklace.
Get the Look!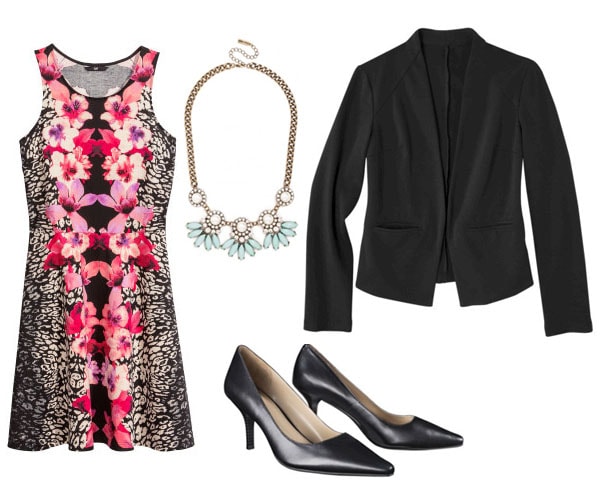 Product Information: Dress – H&M, Necklace – BaubleBar, Blazer – Target, Heels – Target
2. Dressed-Up Shorts
These dressy shorts have been around for a while now, so if you've picked up a pair or two during the school year, try pairing them with a sleek blouse and the same blazer from the first outfit.
This ensemble is definitely more fitted for a laid-back office or a fashion-forward retail position, but it is a fun way to avoid wearing stuffy black slacks for a day. Again, make sure your shorts reach past your fingertips to keep the look appropriate. Also, go for flats instead of heels since you're already showing so much leg.
Get the Look!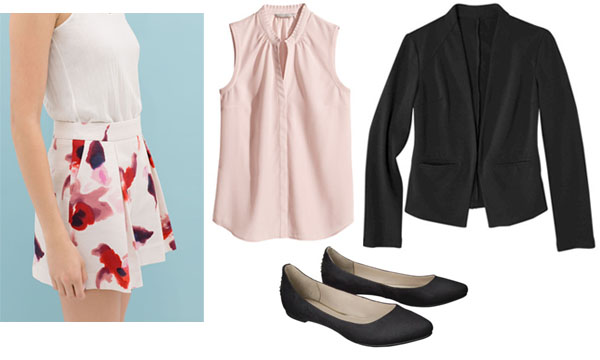 Product Information: Shorts – Zara, Blouse – H&M, Blazer – Target, Flats – Target
3. A Chambray Shirt
Pairing a chambray shirt with a pencil skirt is tried-and-true way to transition this wardrobe basic into an office-friendly look. Replacing a basic white button-down with a chambray shirt freshens up the pencil skirt and allows you to play with color and texture.
I adore the black-and-white printed pencil skirt above and the polka dot and floral combo below! If you're going to go bold with your skirt and shirt choices, make sure to keep the rest of your look toned-down with neutral shoes and a cardigan.
Get the Look!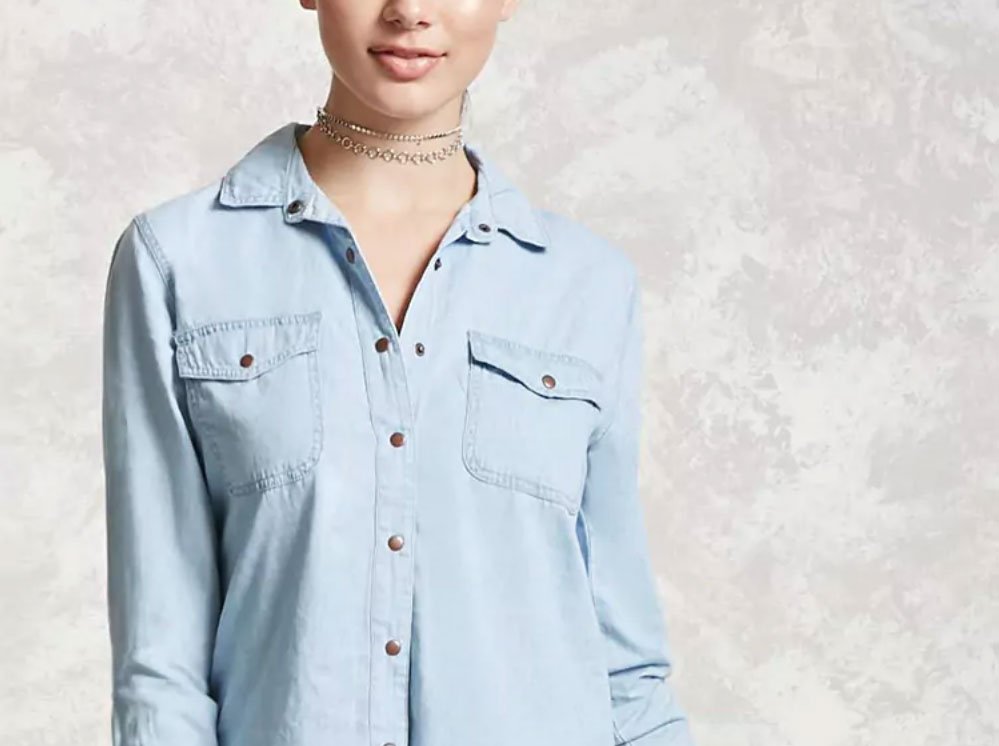 Product Information: Cardigan – H&M, Shirt – H&M, Skirt – Target, Flats – Lulu's
Tell me what you think!
How do you transition your wardrobe for a summer job? Which of these looks is your favorite? Let me know by leaving a comment below.