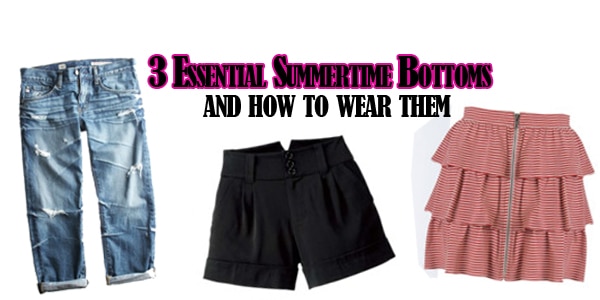 Cold weather is on its way out and you've packed all your winter coats away for next year, leaving you with mixed emotions and bare shoulders. On one hand, your nights curled up by the fire are gone, but on the other hand, your days frolicking in the summer sun have just begun! But what's a girl to wear with the summer sun beating down? Surely jeans and dresses aren't the only option!
Well question no more, because I've compiled a list of 3 essential summertime bottoms, and put together some fun summer outfits to go with them. Want to check them out? Read on!
1. Shorts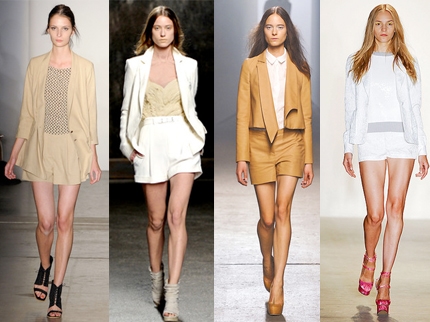 (Left to Right: Denim, Tailored- See Below, Coral, White- See Below, Cutoffs)
What can I honestly say about shorts that you don't already know? They keep you cool while making you look hot; and whether they're denim or twill, tailored or cutoff, there's a style for everyone. I've chosen two of the five shorts I featured above and created a sample outfit for each pair. To check them out, scroll down- I promise it will be short (sorry… bad joke- it was just too easy).
Shorts Outfit 1
(Shirt, Bracelet, Shorts, Shoes)
For my first outfit, I chose the tailored high-waist shorts. These shorts are great because they are in a neutral shade- whatever you pair them with, they will adapt to the style you chose to evoke (whether it's punk, boho, or preppy). For this outfit, I went for a soft punk vibe.
First, pair the shorts with a deep-v tee-shirt in a creamy mint shade. Next, tuck your shirt into your shorts, slap on some sandals like the ones I chose, and for that extra oomph, snap on a bracelet like the cool zipper one I found. Now all you'll have to do is down some of that mint chocolate chip ice cream and you'll feel as sweet on the inside as you look on the outside!
Shorts Outfit 2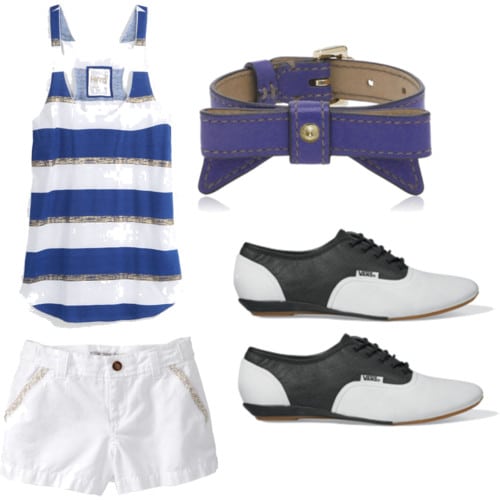 (Tank, Shorts, Bracelet, Shoes)
For my second outfit, I chose the white shorts. White shorts are great to own because they are essentially a blank canvas; meaning that whatever you pair them with, they, like the black shorts above, will adapt to the vibe of your outfit.
I went for a preppy beach vibe with this outfit, pairing the shorts with some super cute saddle shoes and a striped tank. All you really need to do is slip those garments on, and for that added touch of prep, throw on this adorable bow bracelet I found. Whether you're off for a walk on the beach or a ride on the ferris wheel, this look is a winner.
2. Skirts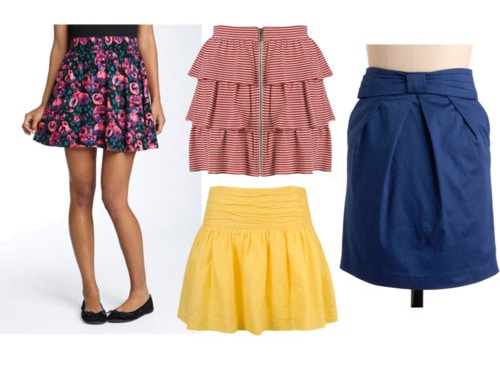 (Left to Right: Floral-See Below, Ruffled, Yellow-See Below, Blue)
Not a shorts girl? No worries, that's why we have skirts! In a plethora of shapes, colors, and prints, skirts can totally change an outfit in an instant by adding some flounce or color. And as they are breezy and cute, they're perfect for those long summer days. Want to know how to dress them up or down? Read on!
Summer Skirt Outfit 1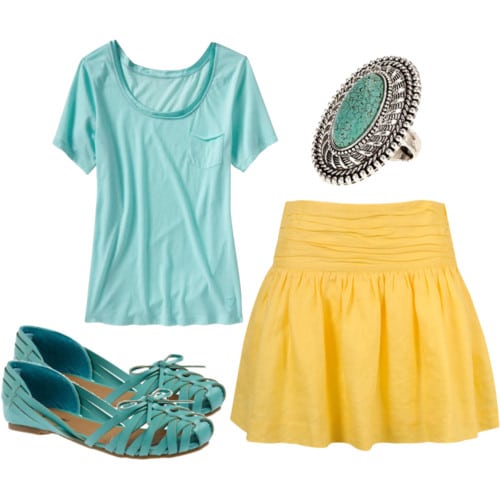 For my first outfit, I went for a short and sweet vibe. I stuck to bright pastel colors, pairing a yellow skirt with a soft teal shirt, ring, and flats. Just tuck the shirt into the skirt, don the flats and ring, and that's it- you're good to go. That's why I love skirts; they're so uncomplicated!
Summer Skirt Outfit 2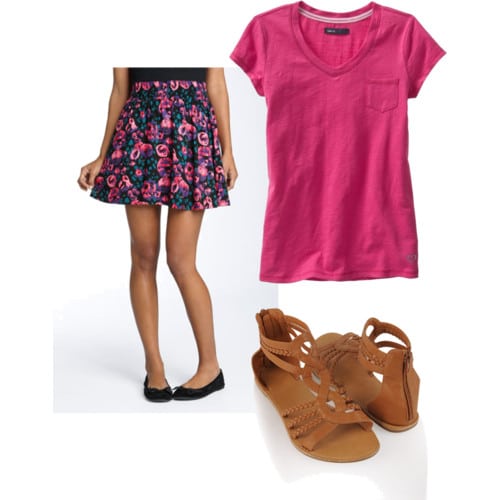 For my second outfit, I chose a floral skirt. Floral (as always) is a big favorite for summer, and luckily for us, it's also easy to rock! For this look, I chose a cute pocket-tee in a color similar to those found in the skirt- this makes matching easy and dressing up a snap. All you have to do after that is slip on some sandals like the gladiators I found, and you're done! Like I said, easy.
3. Boyfriend Jeans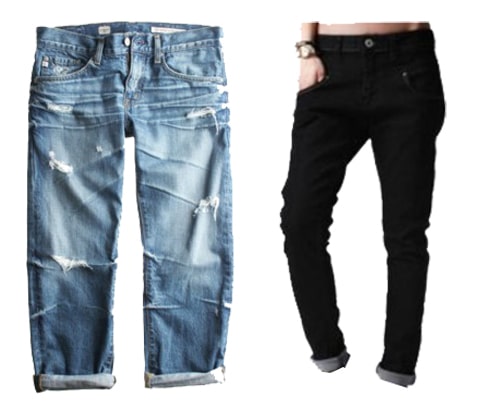 (For Product Links See Below)
For those of you not comfortable with wearing skirts and shorts, boyfriend jeans are a great summer alternative. Loose and comfortable, these are a less confining counterpart to your favorite skinny jeans- best of all they're relatively simple to style. Still unsure? Check out the outfits I put together and then draw your own conclusions.
Boyfriend Jeans Outfit 1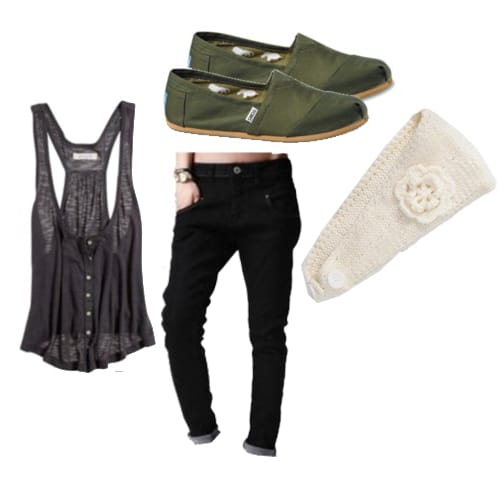 (Tank, Jeans, Shoes, Headband)
For my first outfit, I veered a little from the floral and pastel looks that I've been throwing out in the rest of the article. Instead, I tried to create a more bohemian-friendly look by pairing a pair of loose boyfriend jeans with a fabulously grungy slouch tank and some cute army green Toms. Simply cuff your jeans to your desired length and throw on that tank top. Then you can either braid or tie your hair up and throw on this super cute crochet headband. This is a great music festival look and will still keep you cool while relatively covered up.
Boyfriend Jeans Outfit 2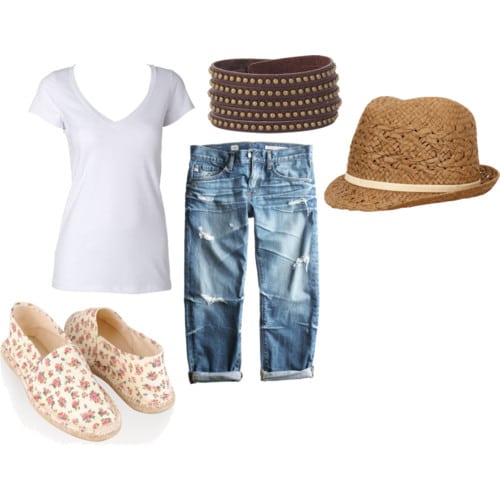 (Shirt, Shoes, Bracelet, Jeans, Fedora)
For my second boyfriend jean look, I found a lovely pair of cuffed jeans in a nice stone washed color. As the jeans already have great color and texture, I downplayed the rest of the outfit clothing-wise by pairing the jeans with a plain white shirt.
In this look, however, the accessories are what really make the outfit. I chose a cool studded cuff for your arm and pair of espadriles for your feet. And if the sun starts beating down on you a little too hard, all you will have to do is throw on this fun fedora. Wear this outfit and I guarantee you'll feel cool inside and out.
Thoughts?
What is your preferred summertime bottom? Are you a shorts fanatic or a skirt girl? What about boyfriend jeans- do you want to rock some this summer? Which is your favorite look? Whatever your thoughts, let me know in the comments! Your feedback is always appreciated!