This post may contain affiliate links, which means we may receive a commission if you purchase through our links. Please
read our full disclosure here
.
One of my favorite things about visiting my aunt and uncle is that they both recently had children. My little cousins are so cute, but also so lucky! Being a kid means having plenty of toys and wearing fun onesies that are less acceptable in college (though people still do it).
When I was visiting them I noticed that my twin cousins had the coolest room decorated by their parents. There were elephant posters, a cool shelf of stuffed animals, and fluffy rugs to keep them safe when they fall. I actually got visibly jealous over the small elephant statue they'd been gifted. It got me thinking about how I could bring some of this youthful fun back to my dorm.
Read on for a few tips on how to transform the typical kids' room into a place suitable for a twenty year old. Get nostalgic and channel your childhood in a grown-up way with these tips!
Colorful Blocks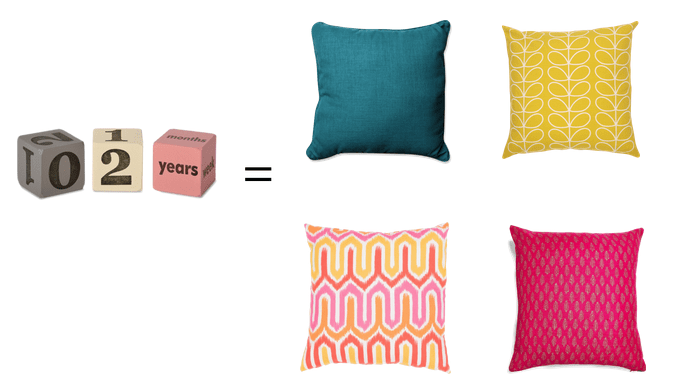 Products: Blue Pillow, Yellow Pillow, Pink and Yellow Pillow, Pink Pillow
For some reason I always see kids rooms with blocks. My nieces have these colorful blocks with numbers on them to learn to count. Other ones that I've seen are just geometric toys to play with. I wouldn't know what to do with small blocks, but you can keep the spirit of these colorful cubes with a colorful pillow adaptation.
Wall Decals
Did you have any wall decals growing up? I had a few of jungle animals, and my nieces have some of elephants and words like "princess." Wall decals are a fun way for parents to spruce up their child's room without spending time and money on paint or full wallpaper.
Fortunately, there are cute wall decals that won't make you look 13! This one off Etsy is perfect for a chill hangout spot, and the company makes many others as well. You can also make your decals practical with chalkboard decals available here.
Rugs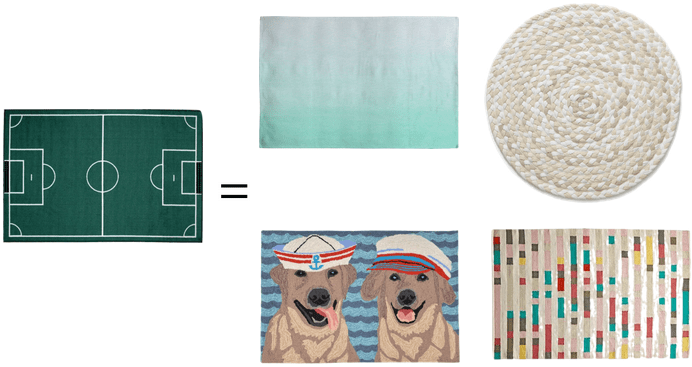 Products: Blue Rug, Circle Rug, Colorful Rug, Dog Rug
The rugs you see in children's rooms are usually sports or animal themed, and usually fairly plush. Who says you have to grow up and get a boring tapestry? There are plenty of fun rugs that don't shed everywhere but are still great when you want somewhere to lay on the floor and study (or just eat chips like I do). Above are some of my favorites.
Posters
Products: Vintage Athens, Zodiac, Ampersand
Growing up you might have transitioned your posters from those of cute puppies and animals to your favorite band. Posters tend to feel old-school to me, but there are plenty of things to hang on your walls that aren't tacky. You can wrap your walls in posters for that authentic '90s kid feel, or just arrange couple in strategic places to detract from a bare wall.
What was your childhood room like?
What are your favorite dorm decorations that are related to your childhood room? Do you have any items in your current room that you've had since you were a kid? Let me know in the comments!