This post may contain affiliate links, which means we may receive a commission if you purchase through our links. Please
read our full disclosure here
.
Every year, the experts at Pantone pick colors to represent the year ahead. (We've already done two posts on the 2016 choices.) Personally, I try to avoid investing in things that are seasonal or trendy, which usually puts these colors on my no-go list.
That was, until I went shopping for home decor last week. I went everywhere from IKEA to Target and even browsed Dillard's home section. I soon noticed that pieces in the colors of year, Serenity and Rose Quartz, were oddly soothing. They were beautiful and I wanted them in my home.
So I went back on my original feelings and took a chance on serenity and rose quartz for home decor. No regrets. If you haven't yet invested in decorations for your apartment within these color families, look no further:
Serenity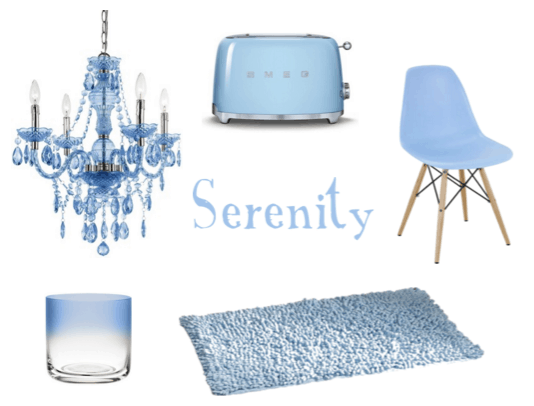 Products: Chandelier, Toaster, Chair, Bath Mat, Vase
Serenity fits its name perfectly. It's calming, relaxing, and reminds you of the tranquility of the ocean. I decided to buy a serenity colored vase and love it.
While serenity itself borders on blueish-purple, I think anything of this airy nature can represent the spirit of the Pantone color. Have some fun with this mini chandelier, which is easy to install and adds some glamour to an otherwise bland dorm room. I also love this retro toaster which is sleek and sophisticated.
Rose Quartz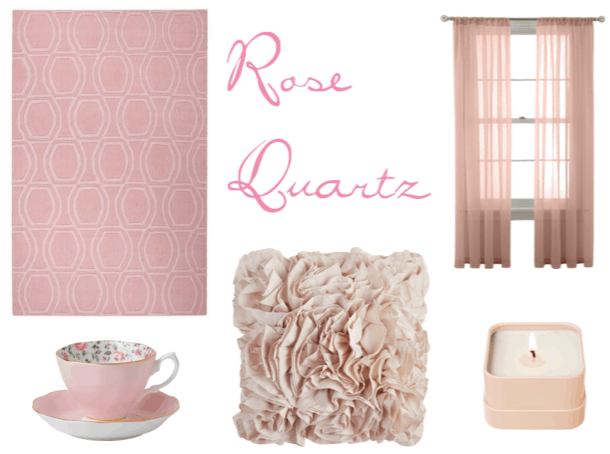 Products: Rug, Curtains, Candle, Pillow, Teacup Set
Rose quartz is a vein of pink very different from the hot, flashy pink that Elle Woods would love. The subtle rose tones prevent this color from being the princess-esque color you'd find in a toy store.
I love these drapes because they add an element of functionality — they're sheer enough to block some light but not heavy enough to leave you in total darkness. Additionally, this teacup set can be used in the kitchen or as jewelry storage. And I love catchall plates to throw my watches and rings, and bowls or cups for my earrings.
Complementary Color Pairings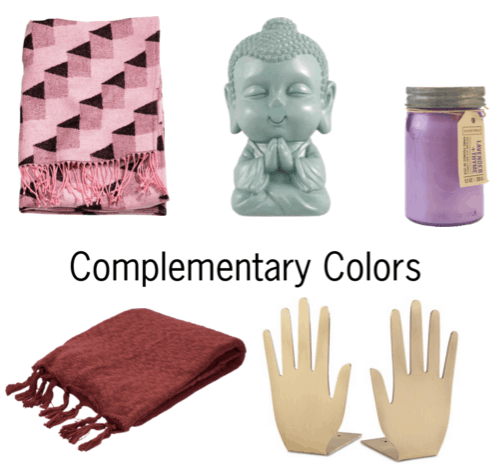 Products: Patterned Throw, Buddha Bank, Candle, Bookends, Solid Throw
The Pantone website also lists some color pairings that are recommended for Serenity and Rose Quartz.
The patterned throw best reflects Blooming Dahlia — a slightly brighter pink than rose quartz. This Lint buddha bank will take you back to your childhood days of saving coins. Lavender is one of my favorite scents and even though most lavender candles are purple colored, this one happens to reflect Lupine — a solid, strong hue of violet. Get funky with hand bookends that are Rich Gold and sassy. Lastly, everyone will remember Marsala, the color of the year of 2015. You might already own some products in this color, but if you don't, try this soft shag throw.
What do you think?
What are your thoughts on the colors of the year as decorations? Do you already own some home decor products in these colors? Let me know in the comments!