This post may contain affiliate links, which means we may receive a commission if you purchase through our links. Please
read our full disclosure here
.
Without a professional set designer, it's hard to get your room looking as chic as the ones in the movies. That's why whenever I watch movies I'm always jealous of the interior design–even a "messy" apartment somehow looks just right. Whereas my place is actually a mess that should never be videotaped.
If you have similar feelings and want to emulate the dream rooms from the movies, check out these items that can help you recreate famous rooms from your favorite chick flicks:
Legally Blonde

At first glance, Elle Woods's room might just scream "pink!" This is true, of course, because it's her signature color. But the overall feeling of her room is lighthearted and playful–she's simply a college girl, after all.
Elle's room is adorned with plenty of photos so if you're the documenting type it might be time to print those out and frame them! You don't have to make things all monochromatic either, because she throws in splashes of other pastels as well as prints.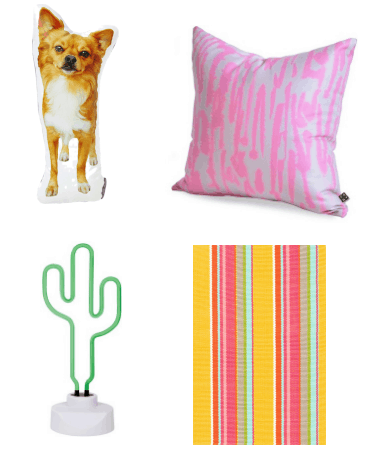 Products: Chihuahua Pillow, Throw Pillow, Rug, Neon Light
Clueless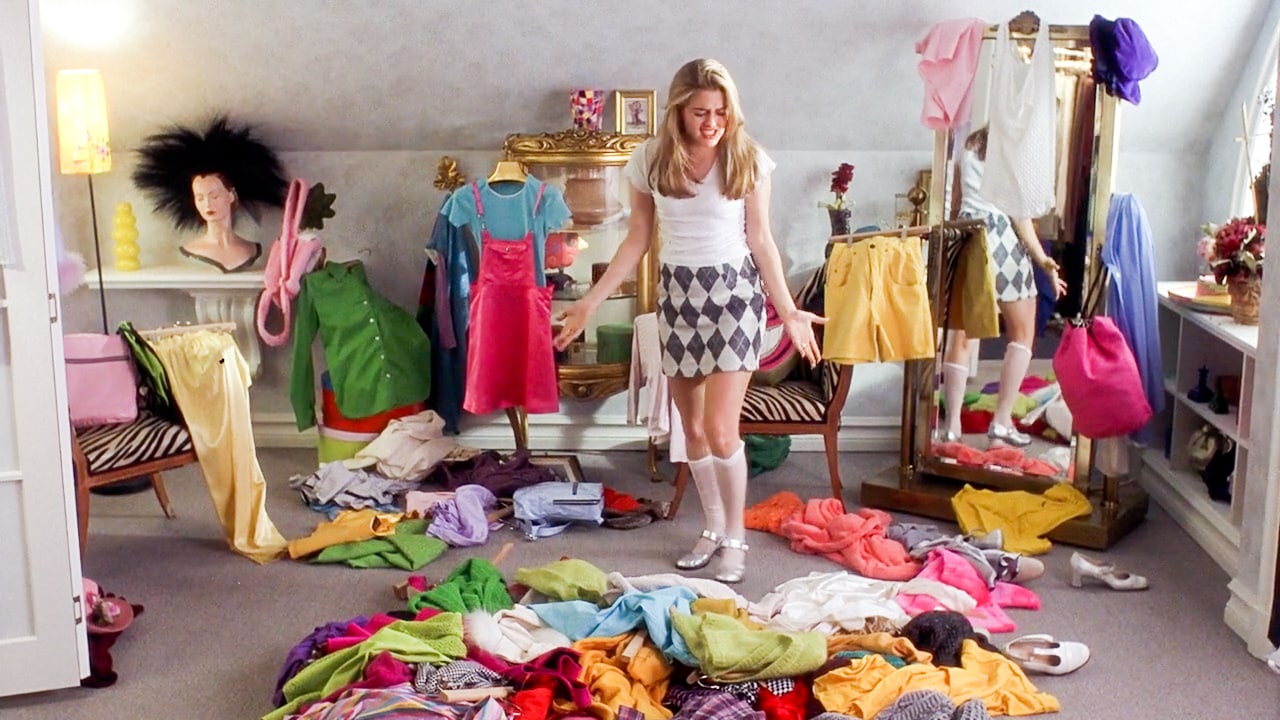 I won't even start on Cher's closet from Clueless because I don't think I can put my love for it into words. But Cher's room itself is adorable–it's perfect in its simplicity, with some unique additions. The whole feel is very vintage and retro–from the mannequin head to the bronze-looking mirror.
You could easily find some of these unique-looking items at a local thrift store, but if you don't want to look around hoping to score some treasure, you can always search for gold-plated and bronzed items like the ones below.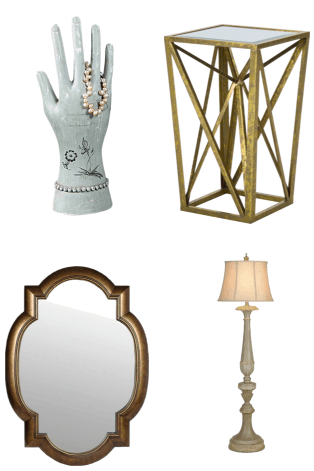 Products: Mannequin Hand, Side Table, Mirror, Lamp
Mean Girls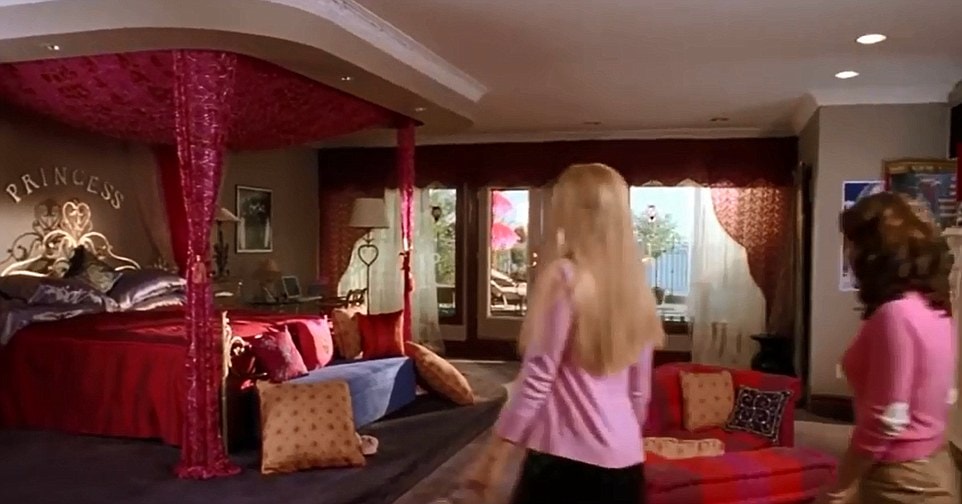 Similar to Elle's room, Regina George's room proves she loves pink. But in her case, it's more of a regal vibe than the laid-back California feel you get from Legally Blonde.
The "princess" sign above the bed may be a bit juvenile for college, but there's nothing wrong with a little word art! I also like how the curtains around Regina's bed and window really work to influence the light. While it probably doesn't make sense to have a full set of curtains around your bed, if your room is big enough you can play around with having a single curtain as a divider.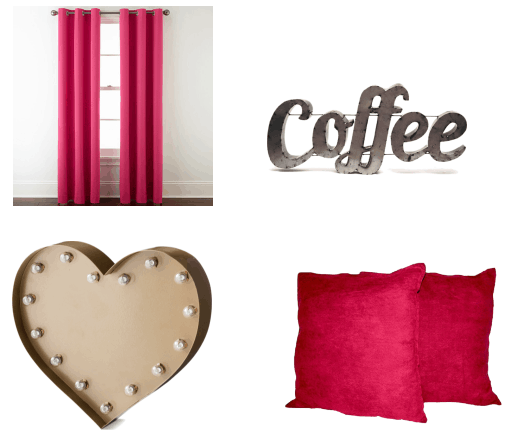 Products: Curtains, Coffee Sign, Heart Marquee, Suede Pillows
What's your favorite chick flick room?
Do you have any favorite decor items from these girls' rooms? What are other movie rooms that you'd love to steal? Let me know in the comments!