As you prepare to move in to your apartment or dorm this fall, you've probably put some thought into the decorative items you want to incorporate into your space.
There are so many cute items out there, but you can't buy everything– you'll end up with an assortment of colors and your living room will resemble a playground. While a little mix 'n' match is completely acceptable, it makes sense to buy groupings of items in specific colors. Pantone has a list of ten hot fall colors for fashion and design that serve as chic inspiration for your decor.
Some of the neutral colors aren't the most fun, so I decided to focus on the more colorful options. Even better– almost all of these items are under $100. Here are some of the cutest decor buys for fall semester:
Biscay Bay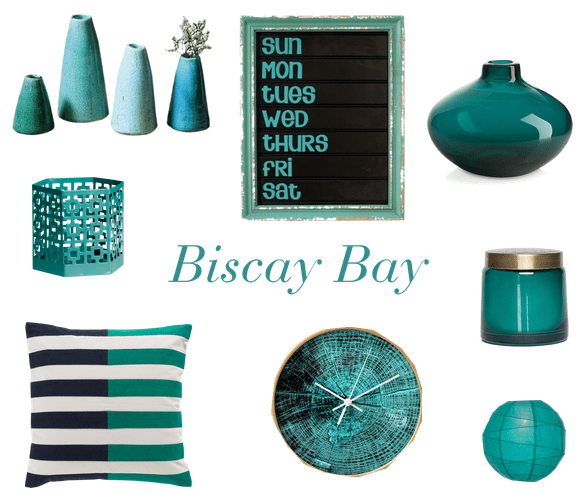 Product Information: Vase Set, Chalkboard Calendar, Small Vase, Candle, Paper Lanterns, Clock, Pillow, Candle Holder
Biscay Bay is a rich, luscious blue/green that really makes you feel like you live on the beach! There are so many ways to incorporate this color into your space, but these items really resonated in terms of the calming nature of Biscay Bay.
Vases and candles are ideal for occasions when you just want to relax and take in the beauty of nature, and the paper lanterns are an adorable alternative to harsh florescent dorm lighting.
Cashmere Rose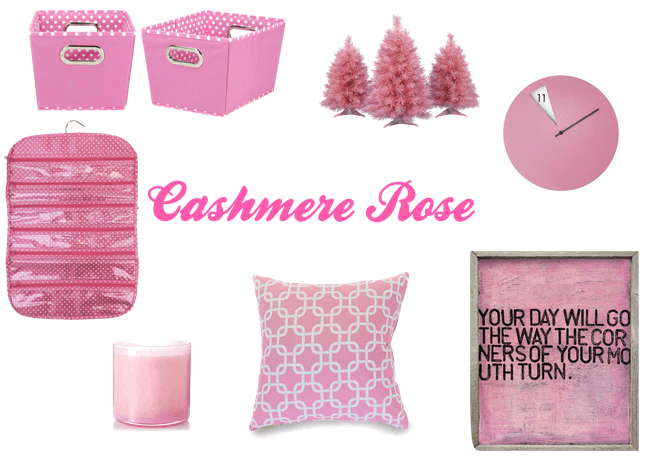 Product Information: Storage Bins, Miniature Trees, Clock, Wall Art, Pillow, Candle, Jewelry Organizer
Maybe your childhood bedroom was covered in pink, or maybe you didn't care for the color at all, but either way, Cashmere Rose decor will add a delicate sophistication to your space.
I absolutely love this crazy clock that spins to reveal the current hour. Also, these cute little trees aren't necessarily just for holidays– you can have them up all year long to bring the outdoors to you.
Amethyst Orchid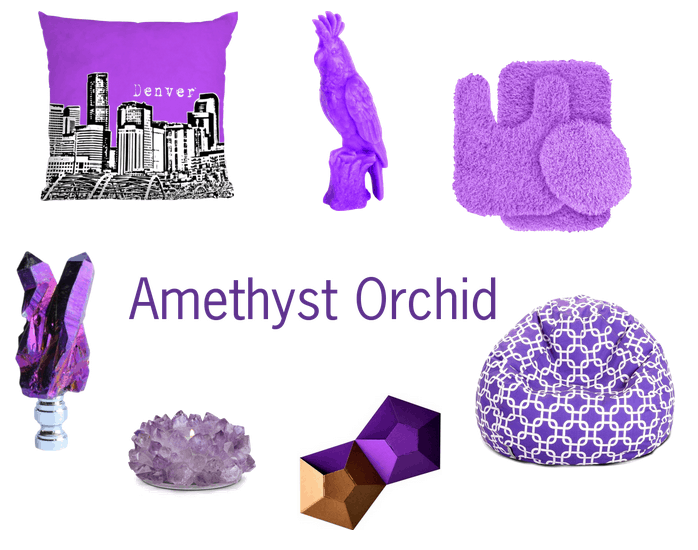 Product Information: Pillow, Bird Candle, Bath Rugs, Beanbag, Wall Pockets, Tealight Candle, Lamp
Purple happens to be my favorite color, especially because there are so many beautiful gemstones that are similar in hue to Amethyst Orchid. You can see these stones reflected in the tealight, which looks like amethyst crystals, and this quartz-style lamp.
I especially love the pillow, which comes in cities besides Denver (which is good, because I've never been). And for some eclectic decor, try this parrot candle, which I bet looks super-cool as it melts.
Your thoughts?
What colors are you inspired by this fall? Are you going to use a thematic system to decorate your apartment or dorm room? What do you think of these decor picks? Let me know in the comments!