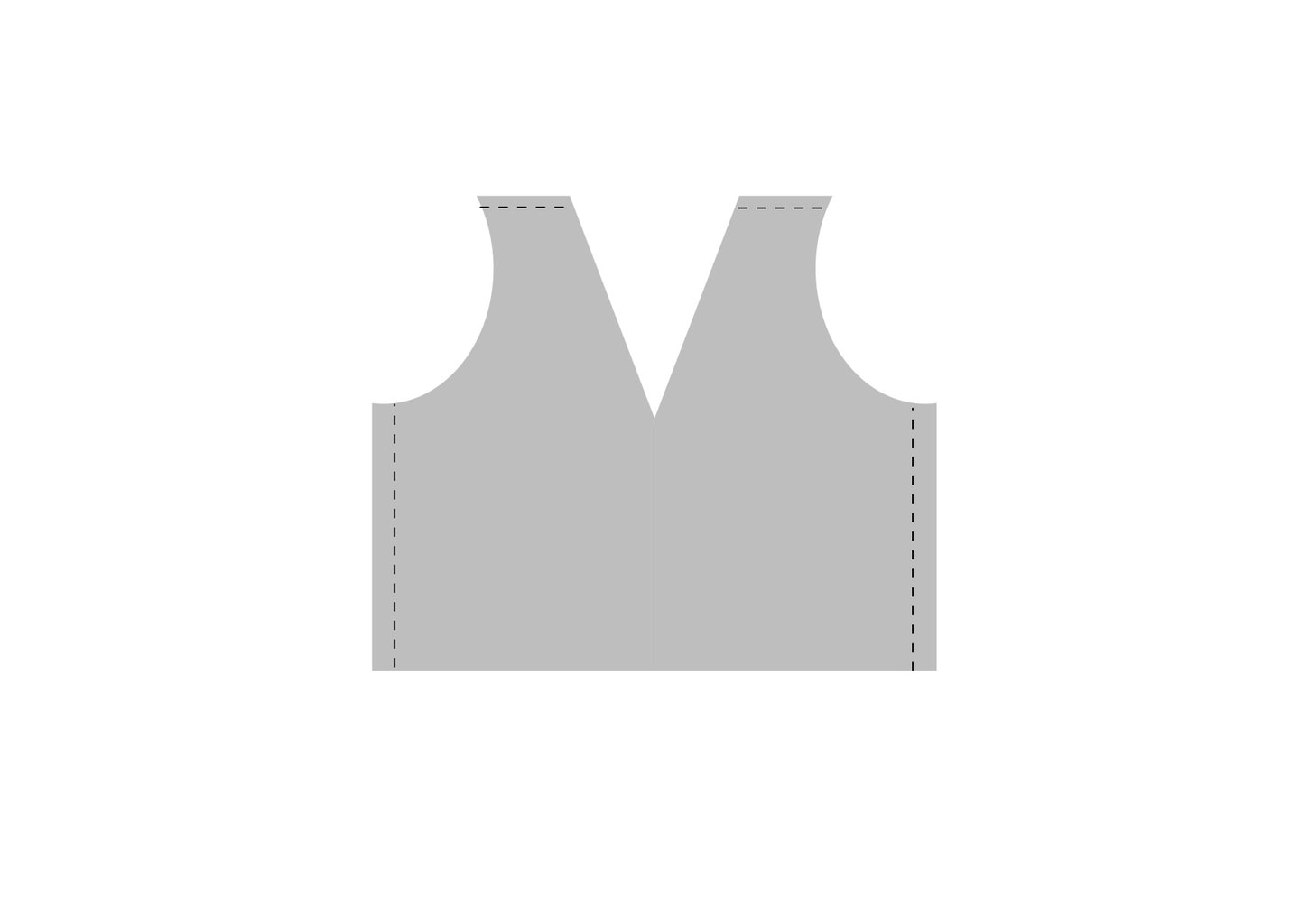 All photos courtesy of Elle Decor
Jonathan Adler, a gifted potter-turned-interior designer, famously instructed us to "layer your lair with love." His Palm Beach apartment, which he shares with partner Simon Doonan, Creative Ambassador-at-Large at Barneys, obeys his advice to a "T". Clean and peppered with fall colors and a wonderful mix of textures and tastes, the decor embodies Adler's fun-loving attitude toward interior design.
I've had a slightly embarrassing love affair with the color orange since my middle school years (at home, my bedroom walls, curtains, and bedspread are cringeworthy shades of lime green and orange, much to my mother's dismay), and have therefore always appreciated Adler's take on the color:
"Used throughout a room, orange can become surprisingly neutral, and yet it can be bright and mood-enhancing."
I think all of us could use a bit of mood-enhancing in our dorm rooms or apartments, and so this week's Dormspiration draws from Adler and Doonan's gorgeously happy Palm Beach pad. The apartment's design is characterized by geometric lines, soft neutrals, and sleek pieces that work wonderfully together. Thankfully, we can emulate that same atmosphere for a fraction of the cost – scroll on down to see how!
Living Room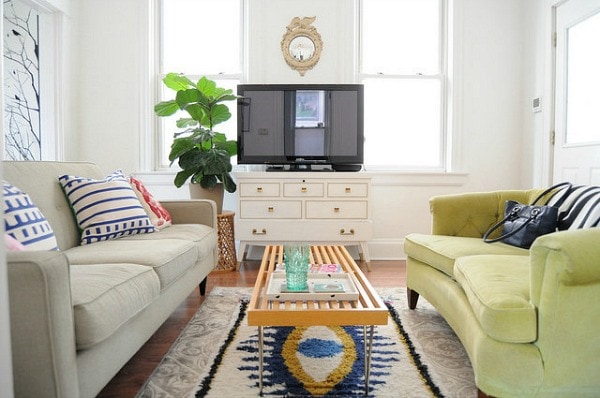 Orange accents pepper the apartment's living room, which features two unique hand-shaped chairs that speak to Adler's love of quirky furniture. Pops of rich blue balance the orange, and the simple white walls (not unlike most walls that we encounter in college!) are a lovely understated backdrop for the colors.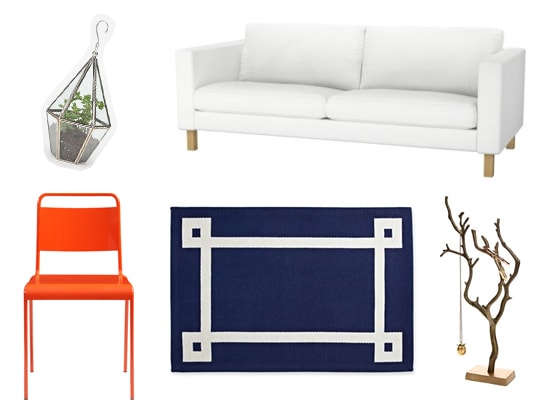 Product Information: Terrarium, Sofa, Jewelry Holder, Rug, Chair
Get the cheery design for yourself with this bright orange chair (bonus: any existing metal chair can be easily spray-painted if you want to save some cash!), and balance it out with a navy blue rug straight from Adler's "Happy Chic" collection at JCP. The brass texture of the hand chairs are represented in a sweet tree-shaped jewelry holder, which can double as artwork on your dresser.
Incorporate some plant life into your room with a faceted terrarium, and find a simple low sofa in a neutral tone (or just throw a neutral sheet over an existing couch) to complete the look.
Bedroom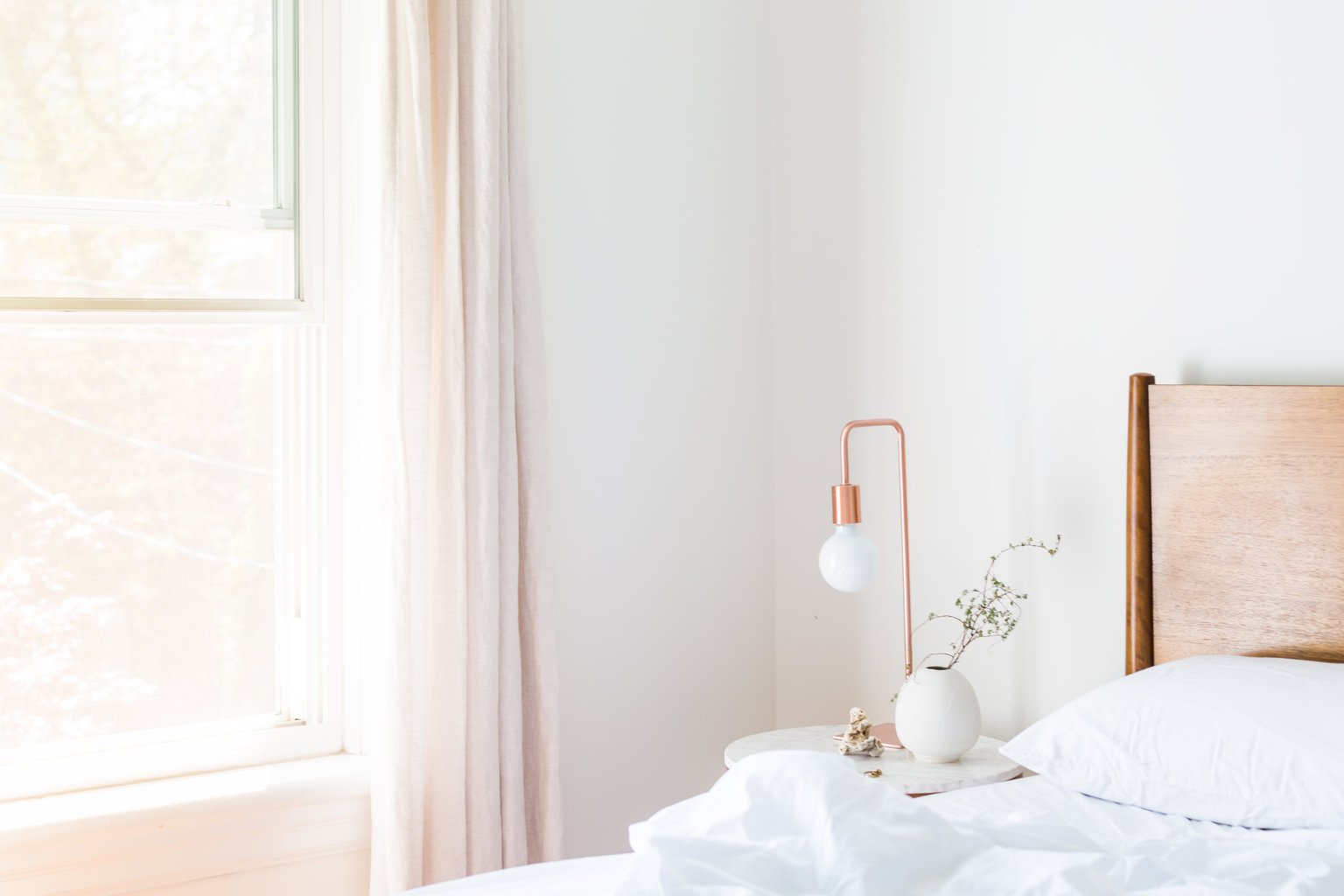 Oh, to have a four-poster bed in college. While having a strikingly modern mirrored four-poster is probably impossible for dorm living, the other aspects of the apartment's master bedroom are easily imitated.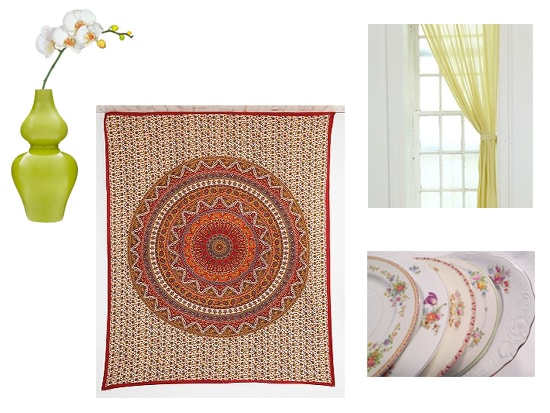 Product Information: Vase, Tapestry, Curtains, Vintage Plates
Well, Adler and Doonan's bedding was handmade in Uzbekistan, but luckily there are plenty of similar fabrics that are much more accessible for college girls. Make wall art functional and drape a tapestry over your duvet cover, and add some chartreuse curtains that invite in the light. Set an orchid on your dresser or desk in a pretty vase (three ice cubes a week and yours should grow in full sunlight), and find some vintage plates to arrange in a simple pattern on the wall.
Office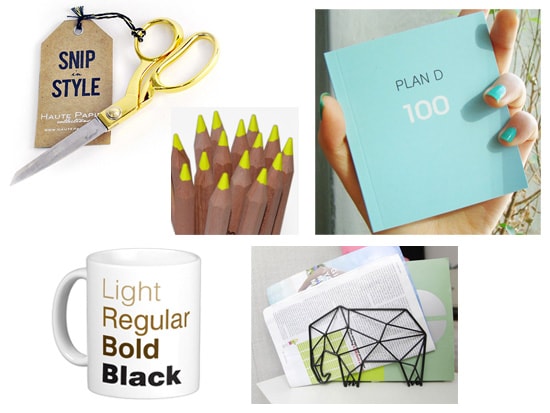 On to my favorite aspect of interior design by far: desk and office inspiration. Adler's love of geometric shapes definitely extends to his desk, as does his affinity for clean, reflective surfaces.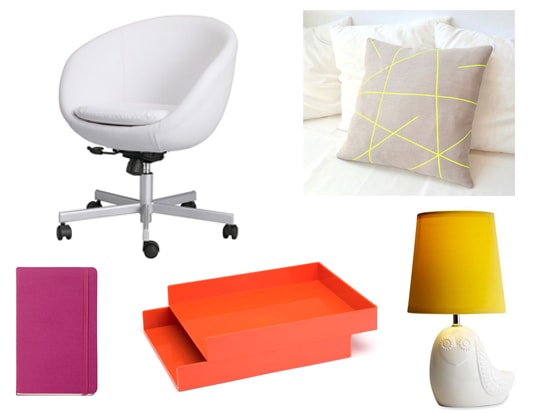 Product Information: Chair, Pillow, Lamp, Tray, Journal
Get his office design for yourself with these simple, monochromatic pieces! This white swivel chair ranks among my #1 dream dorm furnishings, and can be easily accessorized with this gorgeous throw pillow with neon accents. Desk-wise, a Jonathan Adler accent lamp is cheery and functional. Add a pop of color with these orange plastic inboxes and a slim magenta journal, and your desk is ready to inspire.
What do you think?
Are you a fan of Jonathan Adler's style? What did you think of our picks? How do you feel about the color orange? Who else would you like to see featured in a Dormspiration post? Let us know with a comment!