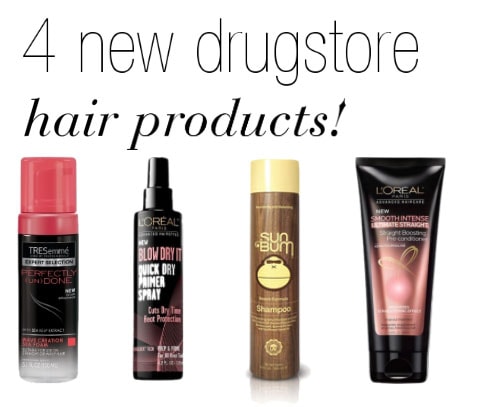 All photos courtesy of Sotheby's
Whether you're a diehard lover of all things preppy or a thrift-shop aficionado, there's no denying that Jenna Lyons, J. Crew's executive creative director, has forever changed the way we perceive all-American style. Michelle Obama even dressed herself and her daughter Malia in J. Crew for the 2013 Presidential Inauguration, and Lyons has been hailed by the New York Times as the "Woman Who Dresses America."
In 2011, Lyons' Brooklyn townhouse was put on the market, causing quite a buzz in countless interior design magazines, who rushed to photograph the extensively re-decorated and re-furnished home. Like many of the outfits and accessories that Lyons designs, she incorporated clean, classic lines in her decor, peppered here and there with a quirky accent or two.
Even through the townhouse sold for a reported $4 million in 2012, the style and creativity of the furnishings are timeless, which inspired me to write this article!
Want to know how you can get Jenna Lyons' gorgeous interior design for yourself?Let's get started!
Bedroom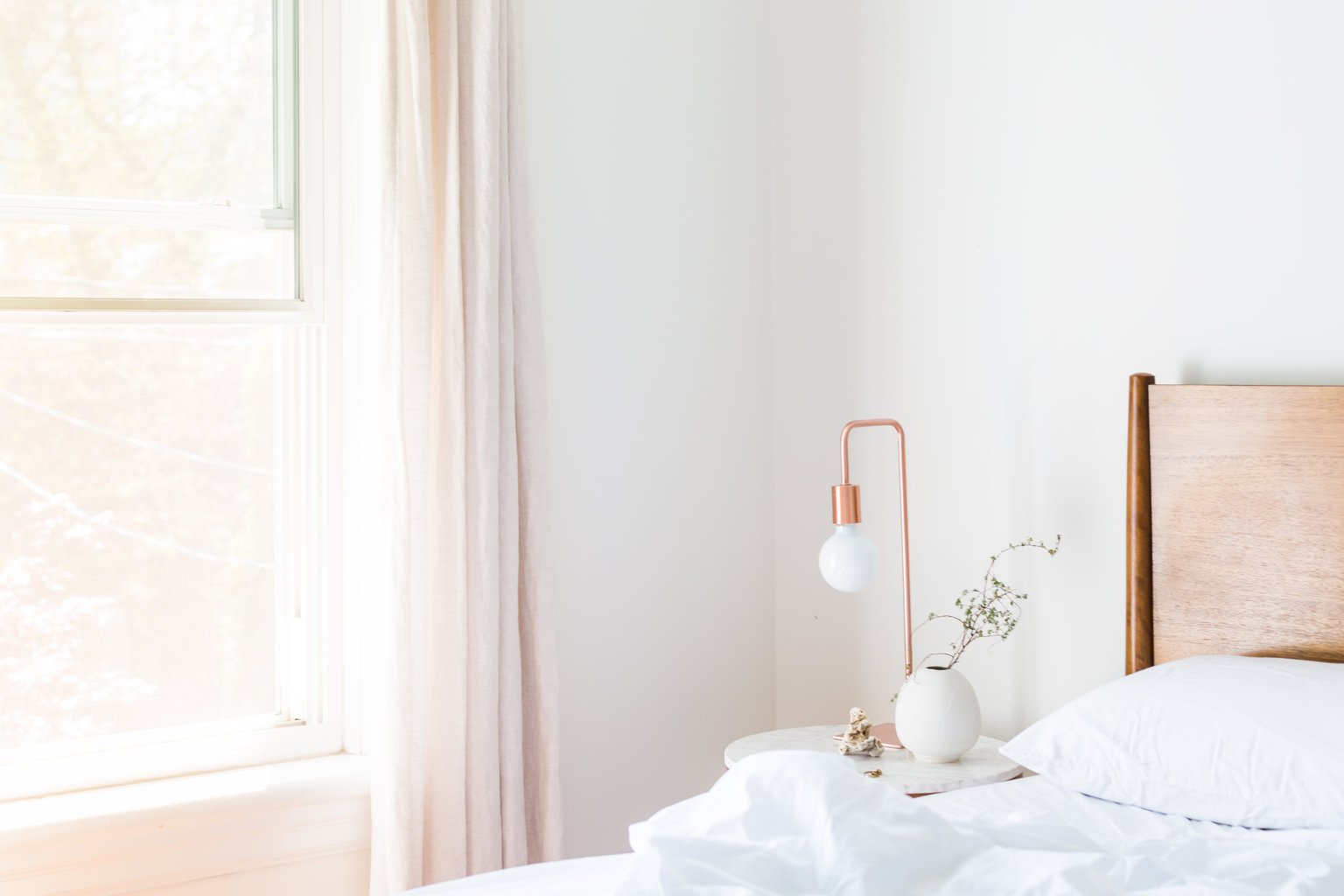 Moody gray walls are a surprising choice for a designer that specializes in bright colors and bold patterns, but the richly melancholy hue works wonderfully with the rest of the room's furnishings.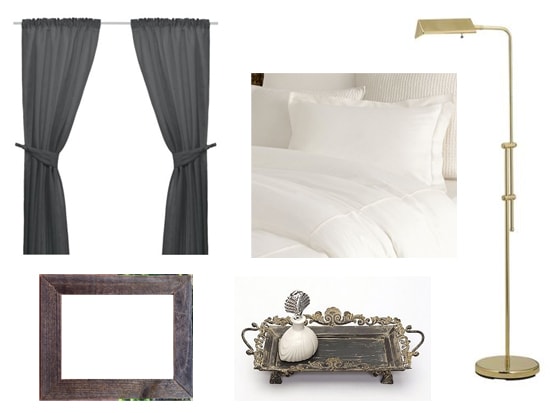 Product Information: Curtains, Frame, Vanity Tray, Bedding, Lamp
I'll admit it — I'm in love with the idea of a pure, crisp white bed. Granted, unless you're meticulous about room cleanliness and staunchly opposed to eating in bed, having white sheets and bedding may not be the wisest choice in college, but I've seen it done!
Capture Jenna's clean lines with a simple white duvet cover and sham set, and bring out the wonderfully moody color of the walls with these dark gray paneled curtains. The townhouse's bedroom is a wonderful mix of industrial and vintage (Clawfoot tub! Aah!), so channel that dynamic with a utilitarian brass pharmacy lamp and a filigree jewelry tray. Finish it off with some weathered wood frames propped against desks or on nightstands for that casually-effortless look.
Living Room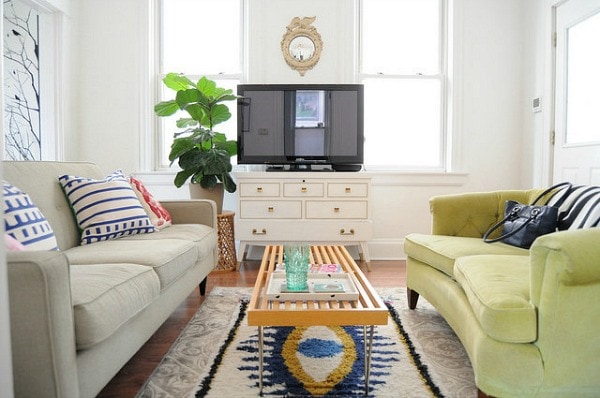 When I first looked through Sotheby's photographs of the townhouse in their real estate listing, I was more than a little confused by the home's muted and monochromatic palette. I sighed in relief when I saw the living room photo — that yellow couch commands so much attention, and is a testament to how much of a statement a piece of furniture can make!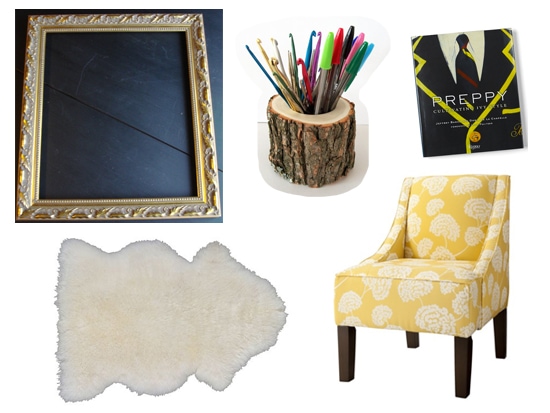 Product Information: Frame, Rug, Pencil Holder, Book, Chair
Make your dorm room or apartment living room as eclectic as Jenna's with a few simple accessories. Try DIY-ing a large gilded frame to prop up on the floor or another surface. You can either leave it empty inside or add a giant mirror to draw more light into the room. Throw in some rustic furnishings, like this log pencil holder, and don't forget a few coffee table books to keep your guests entertained.
Of course, no Jenna Lyons-inspired living room would be complete without a yellow chair or sofa, and this one from Target is reasonably priced and absolutely adorable. Toss a sheepskin rug over the back of the chair, and you're done!
What do you think?
Are you inspired by Jenna Lyons' townhouse? What other fashion designers' homes would you like to see covered? Where else do you find interior design inspiration? Let us know with a comment!