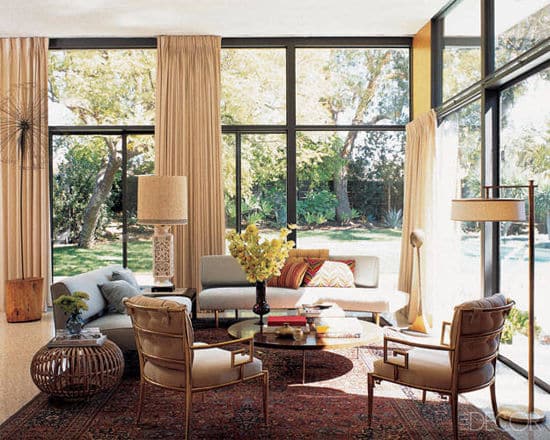 Photos Courtesy of ELLE Decor
My roommate (hi, Daniela!) has often mused aloud about the differences between East Coast and West Coast people. It seems to be the case that West Coast folks (especially Californians) can always tell when someone from the East Coast is in their midst — it has something to do with how fast they walk/talk/do everything.
I personally grew up in both California and upstate New York, but I definitely have more of an East Coast personality. My heart, however, is permanently in California, and I love the easygoing, laid-back vibe that permeates the culture.
Designer Trina Turk infuses that exact vibe into her Los Angeles home — an eclectic and warm mix of textures, prints, and neutral tones peppered with cheerful colors. You've probably seen the artfully geometric Trina Turk prints on her clothing and home decor line, which are easy to blend into a dorm room scheme.
Want to get inspired by Trina Turk's home style? Let's get started!
Warm Orange + Neutrals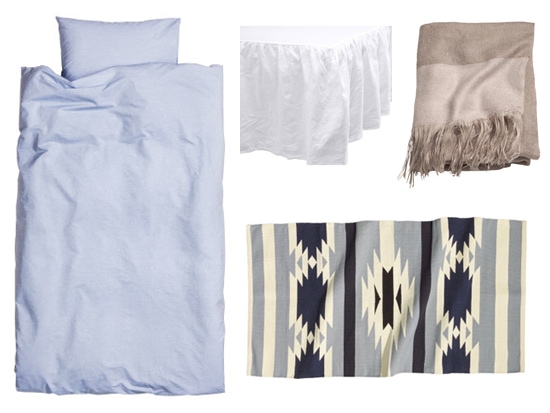 There is a lot to be said for orange, which is often sparsely used in rooms or only found as accent pieces. When used correctly, however, orange can pop wonderfully, and even act as a "new neutral": a warm backdrop for complementary colors that infuse energy into the decor.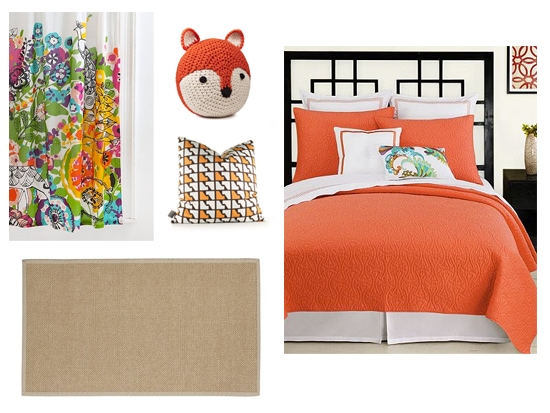 Product Information: Curtain, Fox Pillow, Geometric Pillow, Bedding, Rug
Channel Trina Turk's laid-back vibe with this gorgeous orange-colored Trina Turk bedding set, then balance out the brightness with an earthy, flat-woven rug. Throw some blues and greens into the mix with this woodland print curtain, and for the finishing touches, throw pillows in a variety of patterns and textures (how cute is this knit fox pillow?!) will add just the right amount of eclectic.
Mint, Brown, and Stripes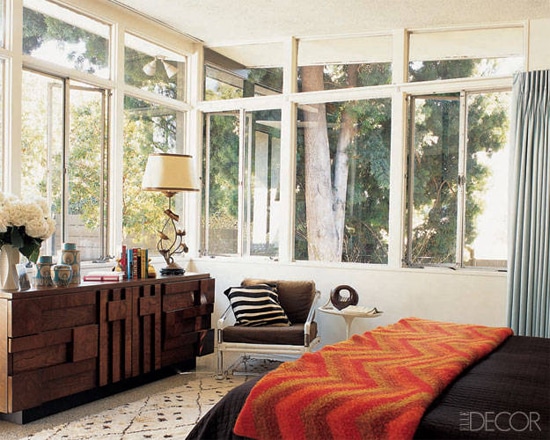 It's subtle, but the faded blue-green of the bedroom curtains is a wonderful contrast to the bold chevron print of the comforter and the cozy brown dresser and chairs. Channel the same with an unorthodox color palette: mint, brown, and (!) stripes.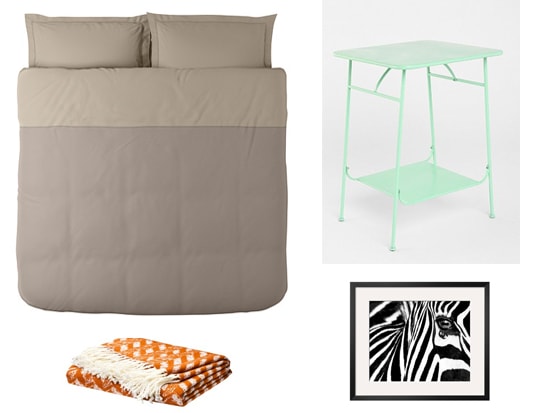 Product Information: Bedding, Table, Zebra Print, Throw Blanket
This color scheme reminds me of some oh-so irresistible mint chocolate ice cream. It might seem unusual, but accenting a warm brown with bright colors like orange and mint gives off an easy and carefree vibe, which is exactly the look Trina has in her home.
Start off with this gorgeous pale brown duvet cover, and cover half with a bright orange throw that you can snuggle with on cold winter days. For furnishings, an industrial metal side table contrasts nicely with the fuzzy throw, while a black-and-white print to the wall adds that perfect pop of surprise.
What do you think?
Are you a fan of Trina Turk prints? What do you think of her home? Have you put together any unorthodox color palettes lately? Let us know with a comment!