This post may contain affiliate links, which means we may receive a commission if you purchase through our links. Please
read our full disclosure here
.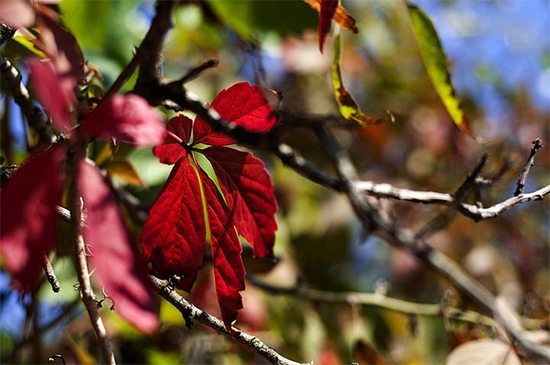 There are plenty of perks about my school, but my favorite by far is the drive to get there. The "scenic route" has the added benefit of taking less time than the highway, plus it winds through miles upon miles of unadulterated Adirondack mountain splendor. I've Instagrammed and Snapchatted endless photos of the scenery, but have been puzzled for a long time, wondering how I can bring a little piece of the outdoors into my dorm.
Of course, I bring in a "little piece of the outdoors" every time I forgot to stamp my boots outside my room, but I've noticed a trend in incorporating natural elements into students' interior design, especially given the fact that St. Lawrence is the proud home of the nation's second oldest Outing Club (we're coming after you, Dartmouth).
That being said, not everyone is going to immediately love the idea of turning foliage into decor or using pine branches as jewelry holders. In this article, I'll talk about some ways you canbring nature into your dorm room, whether you practically sleep outdoors or prefer to admire nature from afar. Let's get started!
Level 1: I like nature when I'm not surrounded by it
Prefer sipping hot chocolate in a bookstore to donning hiking gear and trekking up a mountain when it gets chilly? That doesn't mean you don't have a solid appreciation for nature! Here are some ways you can incorporate the outdoors without any of the messy side effects.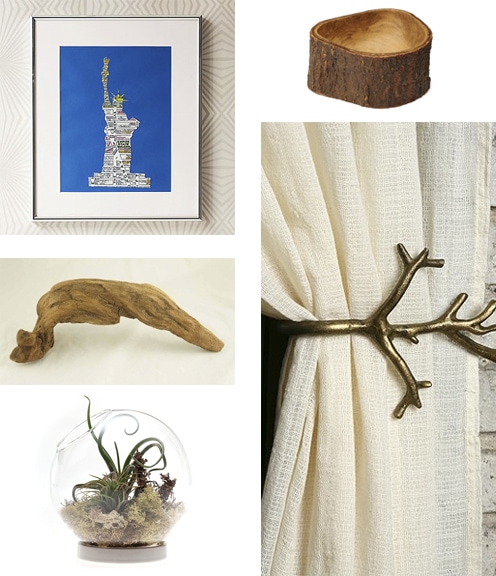 Product Information: Map Silhouette, Driftwood, Terrarium, Curtain Tieback, Bowl
If you like to view nature through a window, here are some perfect ways for you to do just that. Maps are a fun take on the outdoors, and you could personalize any old highway map you have lying around by outlining the routes that you've traveled on. A twisted piece of driftwood is a great way to incorporate the sea as an accent piece on your dresser, as is a neatly encased terrarium with a succulent or two.
Alternatively, fill a wooden bowl with rice and use it to display your rings and smaller bracelets, then tie back your curtains with branch accents to finish it off!
Level 2: Outdoorsy and proud!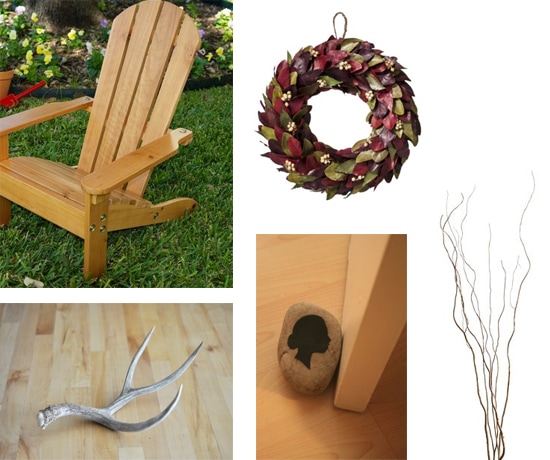 Product Information: Adirondack Chair, Wreath, Door Stop, Branches
Who needs a sofa or beanbag when you can have an Adirondack chair?Next, add a wreath as decor on your door and you're well on your way to showing off your love for the outdoors.
Antlers are shed every year and can be picked up cheaply at a number of locally-owned businesses, and these gorgeous curly willow branches look wonderfully minimalist in a simple glass or ceramic vase. Prop your door open to welcome guests with a simple silhouette rock door stop.
What do you think?
Do you like to incorporate nature into your design, or do you prefer to admire it from afar? What do you prefer, Adirondack chairs or sofas? Are there any other passions of yours that's a part of your dorm? Let us know with a comment!