This post may contain affiliate links, which means we may receive a commission if you purchase through our links. Please
read our full disclosure here
.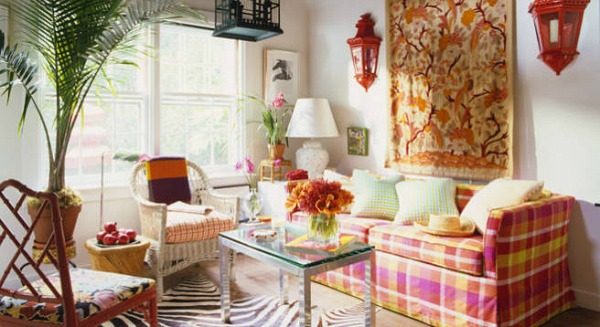 Photo: ELLE Decor
When it comes to interior design, it's so much fun to play with different textures and patterns. While the prospect of combining two wildly different prints in a small space (like a dorm or apartment) might seem like color overload, as long as you can find something in common between the two, the result can be a gorgeous and eclectic combination that is 100% unique.
With the holidays well underway, the most popular prints and textures currently on the market are plaid and stripes. You can bring even the craziest of throw blankets back to school with you and have them fit with your design.
Plus, these cozy patterns can find their home in your dorm year-round, with a few clever color combinations and choices. Want to know more about how you can mix prints in your interior design? Read on for more!
Plaid and Stripes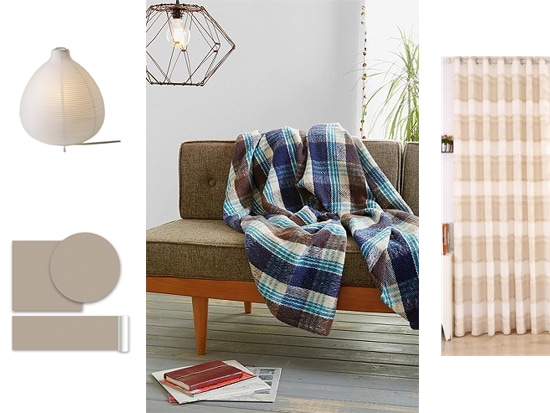 Product Information: Lamp, Wallpaper, Plaid Blanket, Curtains
The key to balancing a brightly colored plaid piece in your decor is to provide a muted backdrop that can fit with a variety of prints. With this plaid blanket (or any other colored throw), match it with stripes in a complementary hue, like pale brown striped curtains. Work more stripes into the room with removable adhesive wallpaper stickers that stripe up and down the room to add vertical interest, then finish with a table lamp that casts a soft glow over everything.
Damask and Polka Dots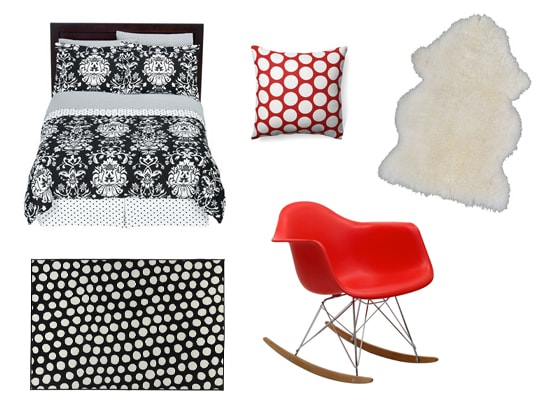 Product Information: Bedding, Rug, Pillow, Sheepskin Rug, Chair
Create a feminine and retro vibe with a combination of damask and polka dot prints in this monochromatic room that features pops of red. A low-pile polka dot rug echoes the sheets and bed skirt of the damask bedding, while a red throw pillow provides just enough color on the elegant pattern. Toss a sheepskin rug over the back of a faux Eames chair in the corner and you're all set!
What do you think?
Do you enjoy mixing prints in your dorm design? What sort of patterns and textures do you like the best? Are there any combinations you'd like to see covered? Let us know with a comment!