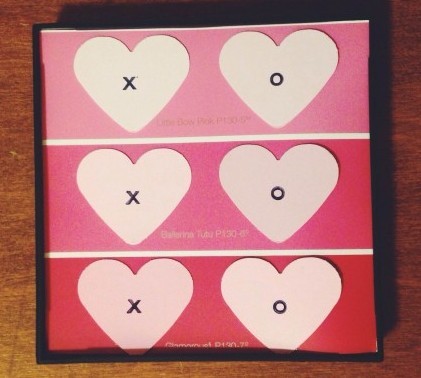 Once February arrives, drugstores everywhere roll out an explosion of red and pink for Valentine's Day. While the plethora of notecards and heart-shaped boxes might be cheesy, red and pink are actually two of my favorite colors, and I have been looking for a way to incorporate them into my decor without being overpoweringly girly.
I came up with this mini-decor idea using paint chips from Home Depot as a small homage to V-Day. Regardless of your feelings on the holiday, you can embrace the color scheme of the moment with this cute little decor idea to celebrate the season of love.
Materials: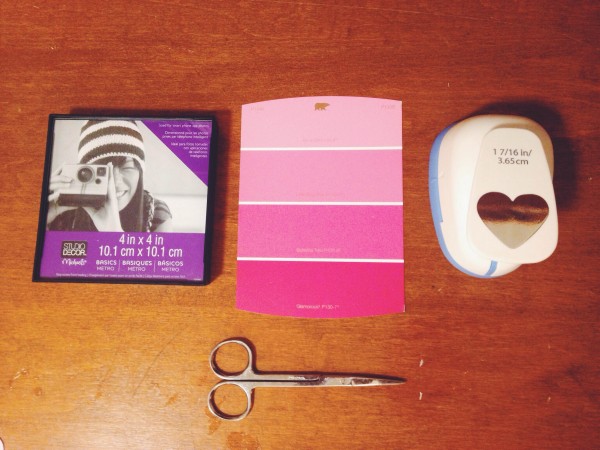 Paint chips (free from Home Depot or paint stores)
Heart-shaped hole punch
Scissors
Double-stick tape
Stamps (optional, you can use a Sharpie instead if you don't have stamps)
Picture frame (4 in. x 4 in.)
Steps: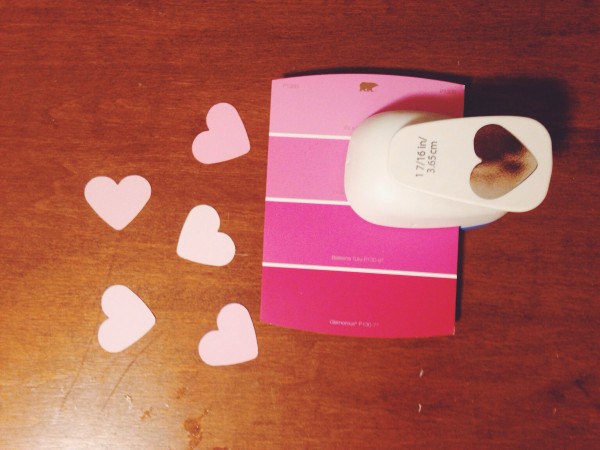 1. Use your hole punch to cut out six hearts from a paint chip.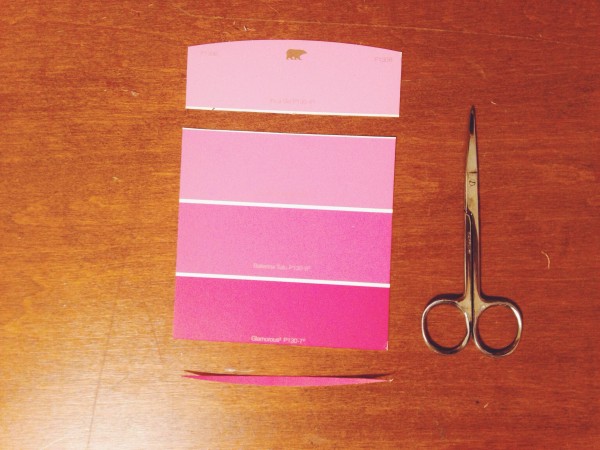 2. Using your scissors, trim another paint chip until you have a 4×4 inch square. This will be the background for the hearts that were cut out in the previous step.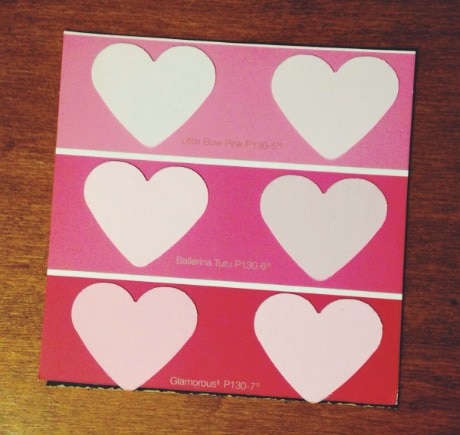 3. Center the hearts in a row on the background paint chip, then use double-stick tape to tape them into place.
4. Use your stamps or a Sharpie to write whatever phrase you want into the hearts. I chose to write "xoxo," but feel free to personalize your hearts with whole words or phrases.
5. Pop your paint chip artwork into the frame and put it on display. Voilà – you're done! So easy, right?
The Finished Project: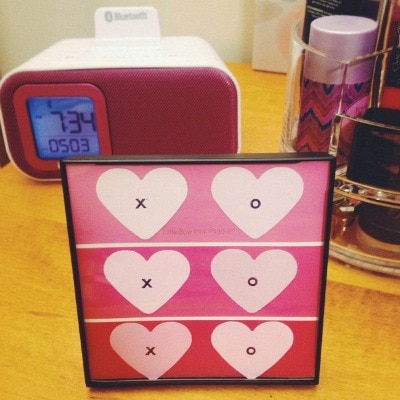 (Click image to enlarge.)
I love this cute little addition to my dresser, and the colors cheer me up when I'm getting ready in the morning. It's such a fast, easy, and inexpensive way to decorate your dorm for the holiday. Hopefully this DIY project will inspire you to let a little love into your life this Valentine's Day!
Thoughts?
Let me know how you personalize your own paint chip art. Do you have any questions? Would you keep this for yourself or gift it to a friend? Drop me a line in the comments!