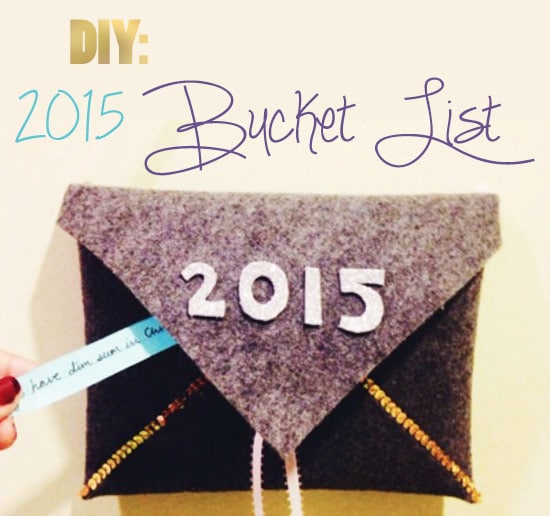 New Year's, to me, is one of the most stressful holidays. There's so much pressure to have glamorous NYE plans, to wear a sequin LBD, and to have that special someone to kiss when the clock counts down. But now that the champagne-popping, ball-dropping festivities of New Years' Eve are over and we're settling into 2015, conversations have turned to the even more stressful, less sequin-y side of New Years' – resolutions.
While realistic, bite-size resolutions can be great motivators for those who want to read that extra book, run that extra mile or try a new beauty routine, having too high of an expectation for what you can accomplish can lead to guilt when you don't make it past January.
So, this year, instead of traditional resolutions, I've decided to make a bucket list instead. Rather than imposing lofty goals and tough restrictions on myself, my goal is to enjoy myself more. How? By exploring, trying new things and spending more time with friends and family! Oh, and I've DIY'ed this cute envelope to display them in.
Materials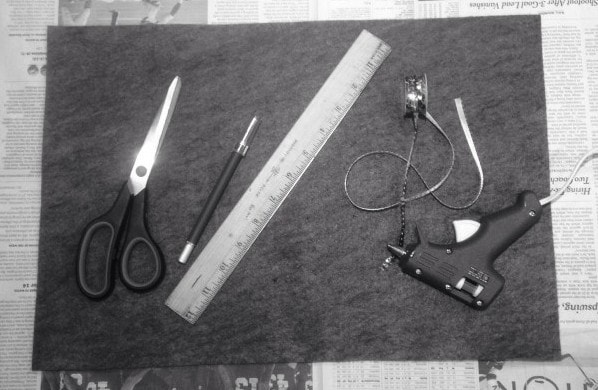 Here's what you'll need for this project:
Felt or similar fabric
Scissors (if your felt isn't already square)
Ruler (if your felt isn't already square)
X-Acto Knife
Hot Glue Gun
Ribbon
Gold Sequin Trim
Adhesive-back Glitter Foam (optional)
If your felt or fabric isn't already a square, trim it to one. My felt square turned out to be 12″ by 12″.
Steps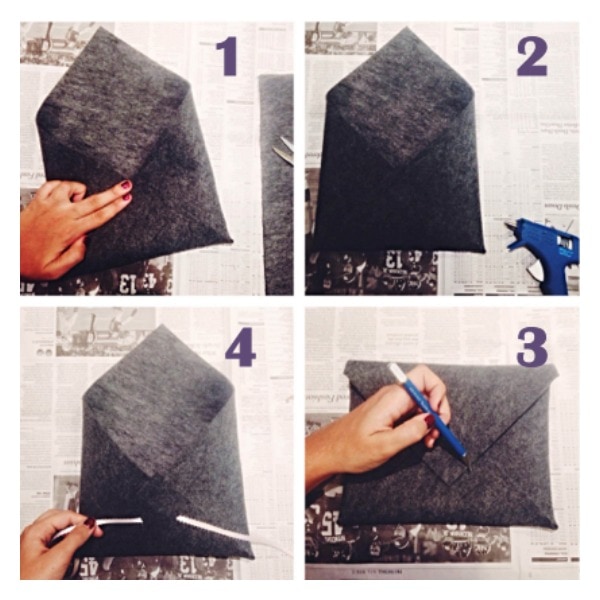 1. Take your square of fabric and fold three corners in so they meet, leaving the top corner free.
2. Using hot glue, adhere the two overlapping edges of the corners to each other so they form a pocket.
3. Fold down the top flap of your envelope for reference. Using your X-Acto Knife, create a slit on either side of where the flap meets the fabric.
4. Thread a ribbon through both of these slits. You'll use this to fasten the envelope shut.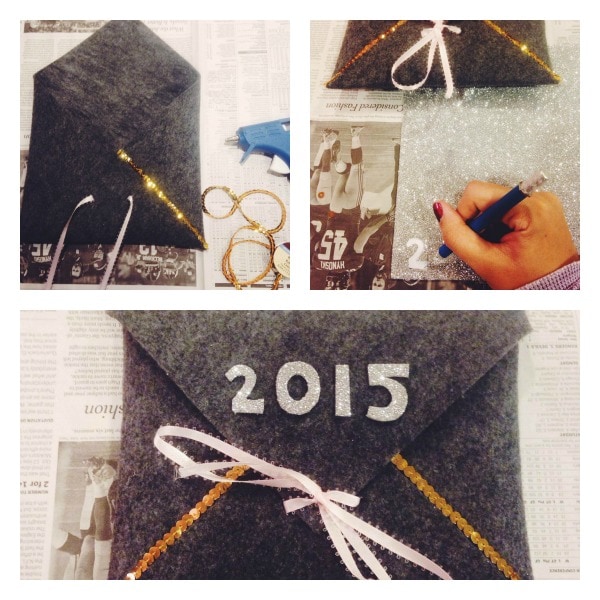 5. Add some gold sequin trim to either side of the envelope, where you glued the corners down.
6. If you'd like, use your X-Acto knife to cut the numbers 2-0-1-5 out of some glittery adhesive felt. Adhere them to the top flap of your envelope, and use the ribbon to tie it shut.
Voila! You've got an adorable fabric envelope to store your 2015 bucket list items. Now, it's time to add some fun adventures!
"Resolutions"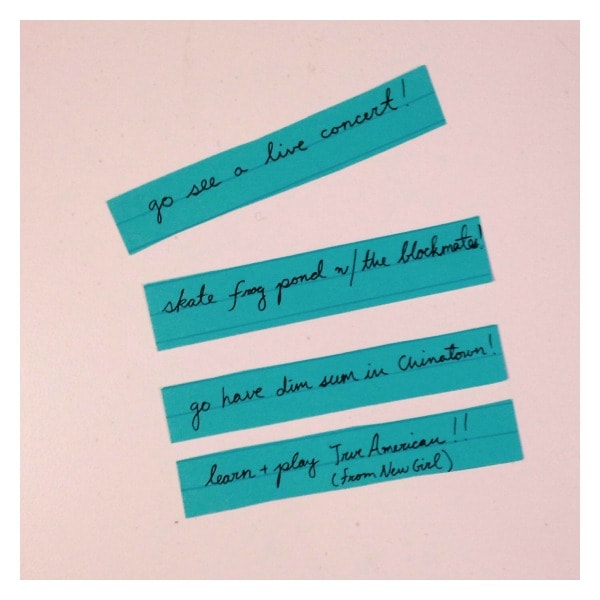 Write down some "resolutions" for your bucket list on colorful slips of paper. The objective is to make a promise to do things you'd actually want to do, but might not get around to otherwise. Think sightseeing in your city with your roommates, trying a new restaurant, or having a cultural experience! By storing these guys in your envelope, you'll have a visual reminder to open it every so often, pick one out at random, and create a weekend adventure to share with friends.
Now that you've got your "resolutions", use hot glue to attach a ribbon to the top of your envelope so you can hang it on your wall. Remember to take one out when your weekend plans have you feeling uninspired!
Here's my finished envelope, hanging on my bulletin board!
Ready for 2015?
Hate traditional New Years' resolutions but ready for a new year of adventures? What will you add to your bucket list? Have any questions? Let me know in the comments!