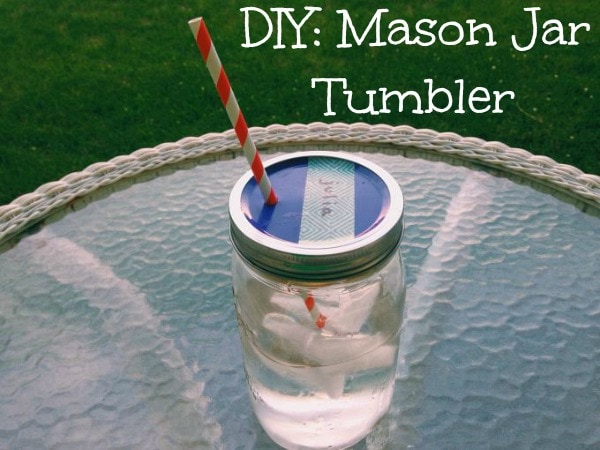 It's finally getting warm here on the East Coast, and I could not be more excited. Gone are the days of trudging through sleet and slush on campus, and so are the days of operating with limited DIY supplies.
Now that I'm home, with access to my Big Girl tools, I've been experimenting a lot more with uncomplicated ways to use them. After picking up a box full of mason jars from the craft store the other day, I dreamed up this fun and simple project to turn a jar into a personalized tumbler.
Not only is this tumbler adorable, but it's also good for you and good for the environment! It's totally reusable, and because it's glass, it won't leach any chemicals into your water like some plastics can.
Ready for "Fun with Power Tools Part II"? If so, read on to learn how create your own:
Materials: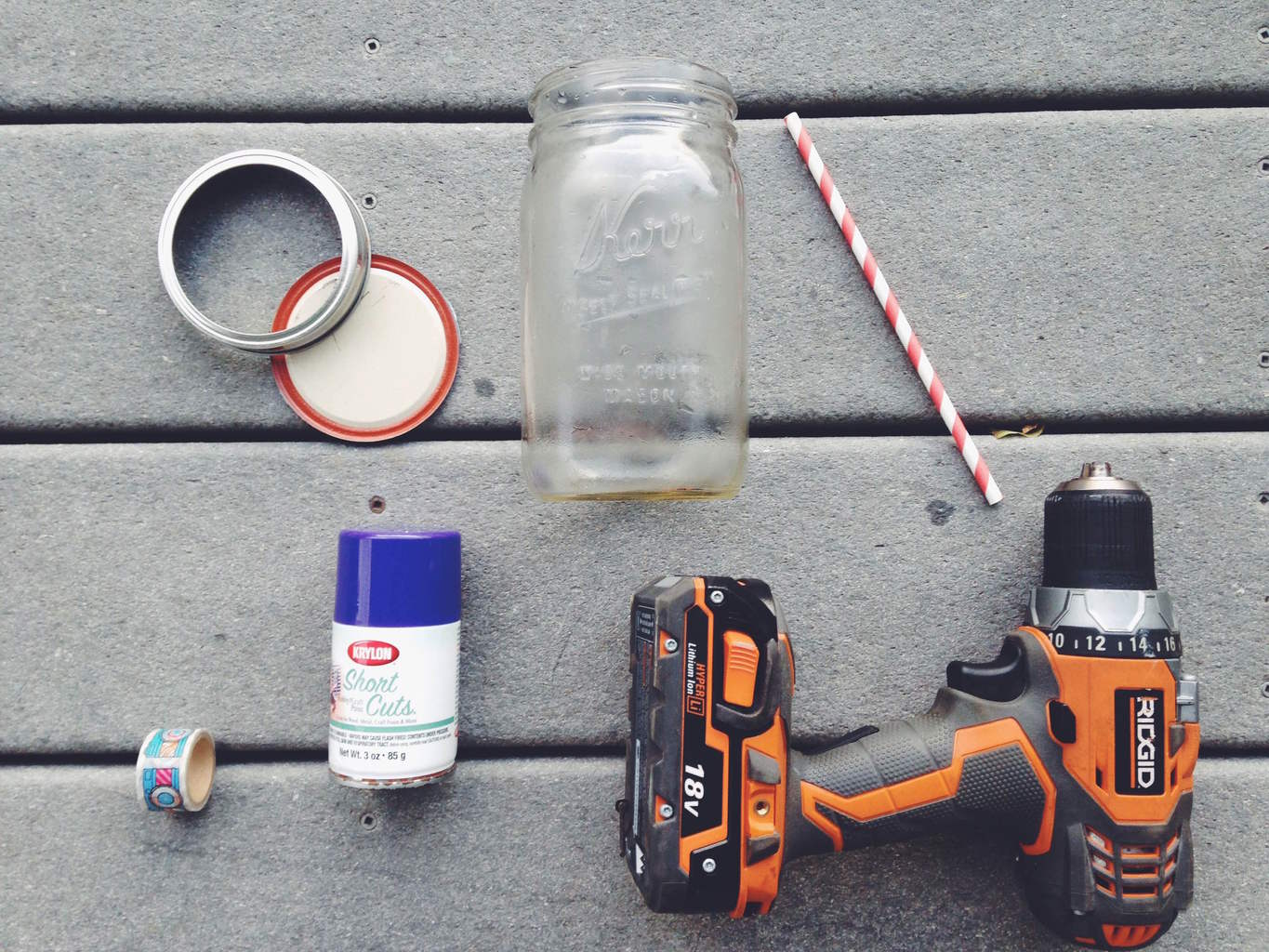 Mason Jar
Can of Spray Paint
Cute Straws
Washi Tape (Optional)
Power Drill with Standard Drill Bit
Steps: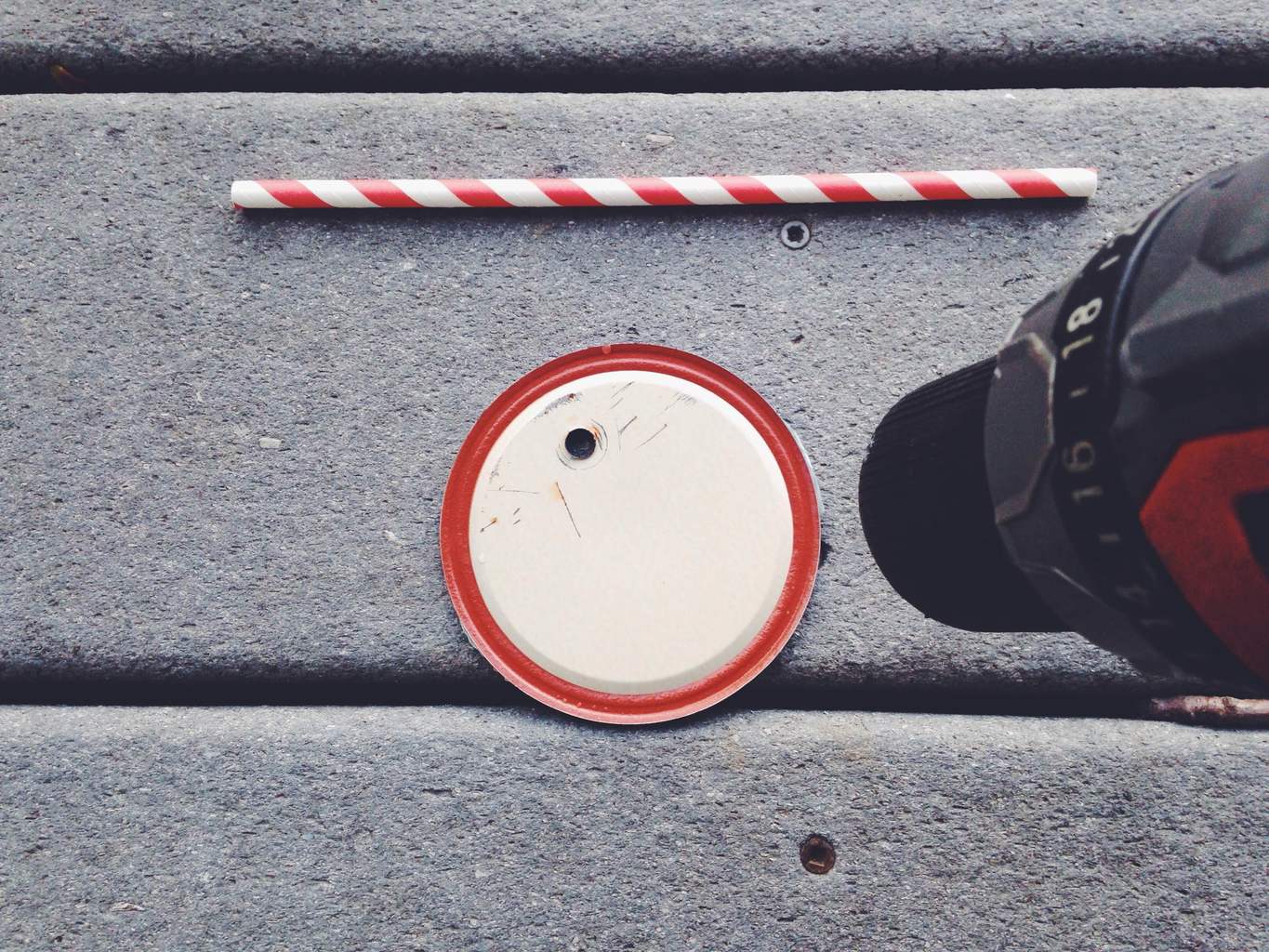 Use your power drill to make a hole in the lid of the mason jar. Make sure the lid is secure before you drill into it!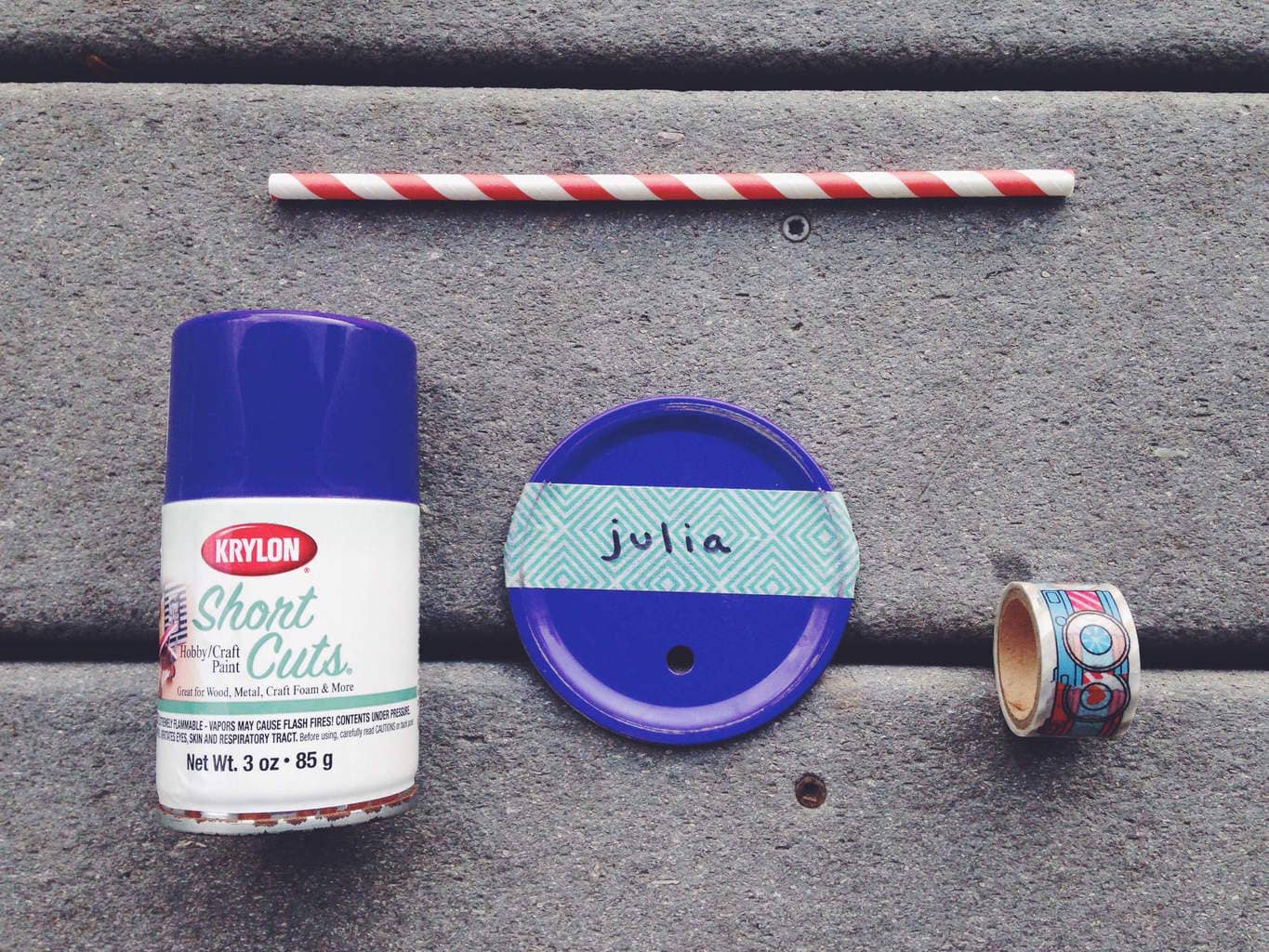 Use your spray paint to coat the top of the lid. Let it dry for at least 1-2 hours. After it dries, thoroughly wash the lid to ensure that you remove any excess spray paint.
Add a piece of washi tape to the lid, then label it with your name. This is optional, but adds a cute personalized touch to your tumbler. Also, it means that no one will grab your drink by mistake!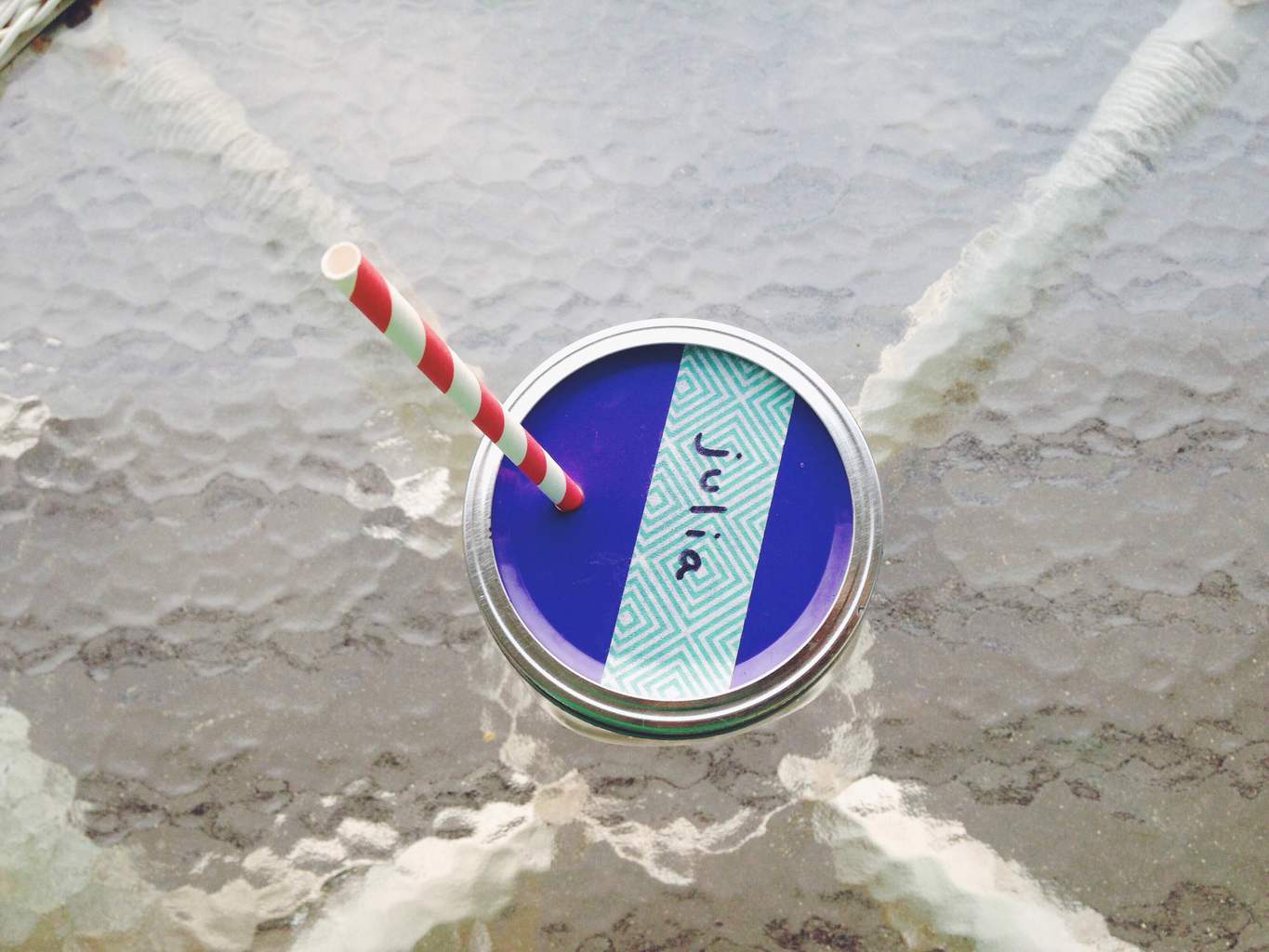 And just like that, you're done. Enjoy your new creation! I love carrying this baby around the house with me, or on picnics in the park. It's a great way to stay hydrated in the hot summer months.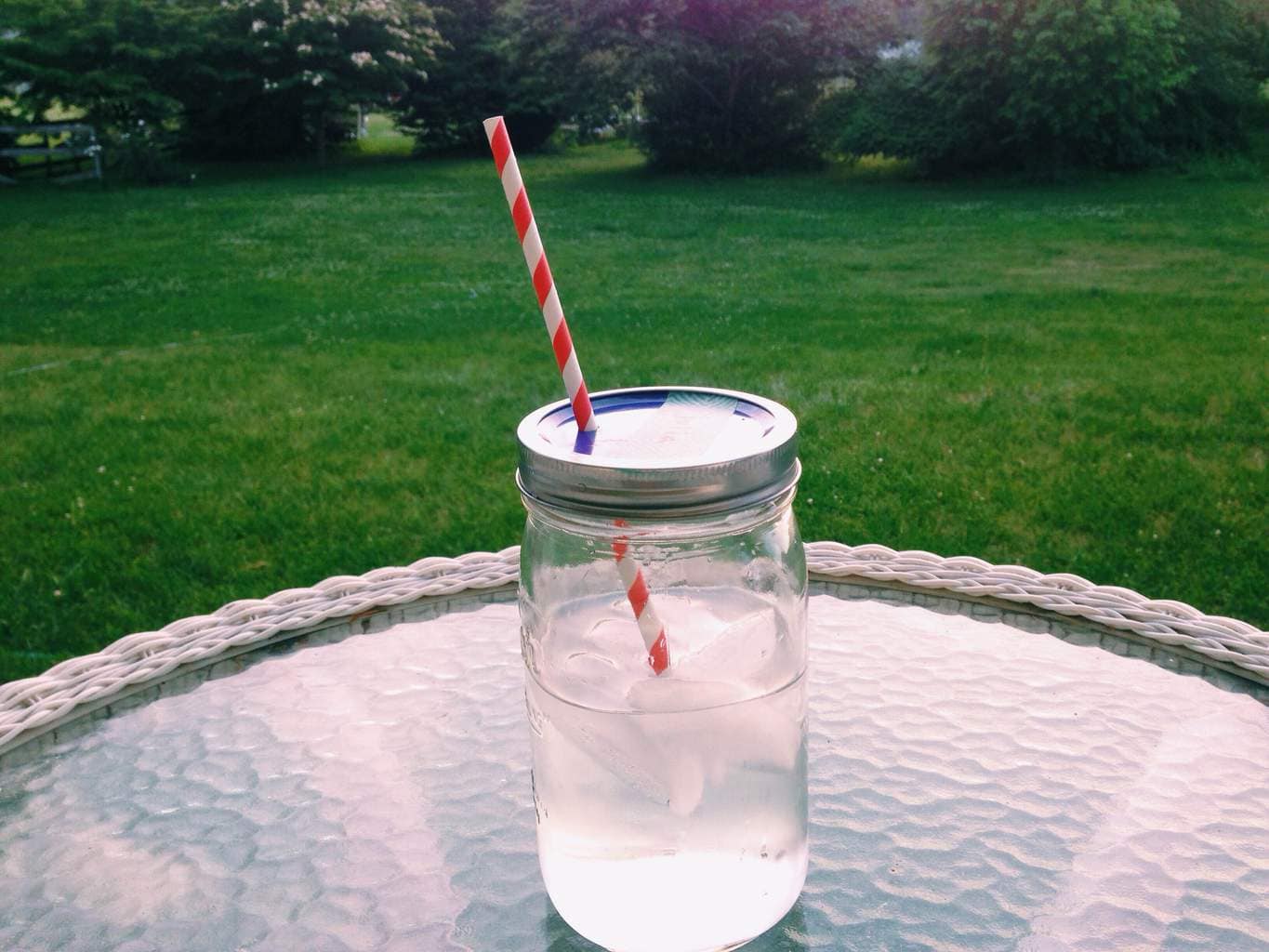 Your thoughts?
What do you think of this DIY project? How will you customize your mason jar tumbler? Any fun outdoor picnic plans for the summer? Let me know in the comments!