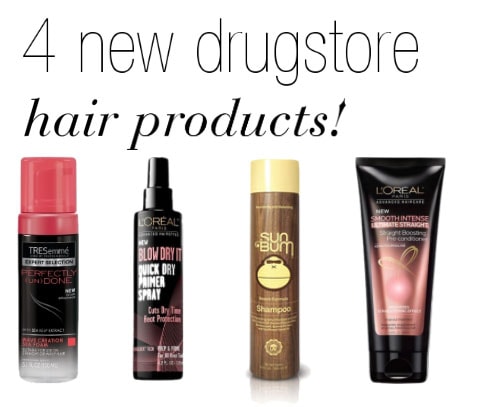 Well, the holiday season is officially upon us! When I got back to school after Thanksgiving break, my neighbors had already covered their door in shiny gold wrapping paper, and Christmas music had been playing in all the gas stations we stopped at.
We've already covered some tips on how to decorate your dorm or apartment for the holidays, but what if you had a very productive Black Friday that left your wallet depleted? Fortunately, there are plenty of free and super cheap ways to decorate for the holidays, so that you can show your holiday spirit without breaking the bank!
1. Make a garland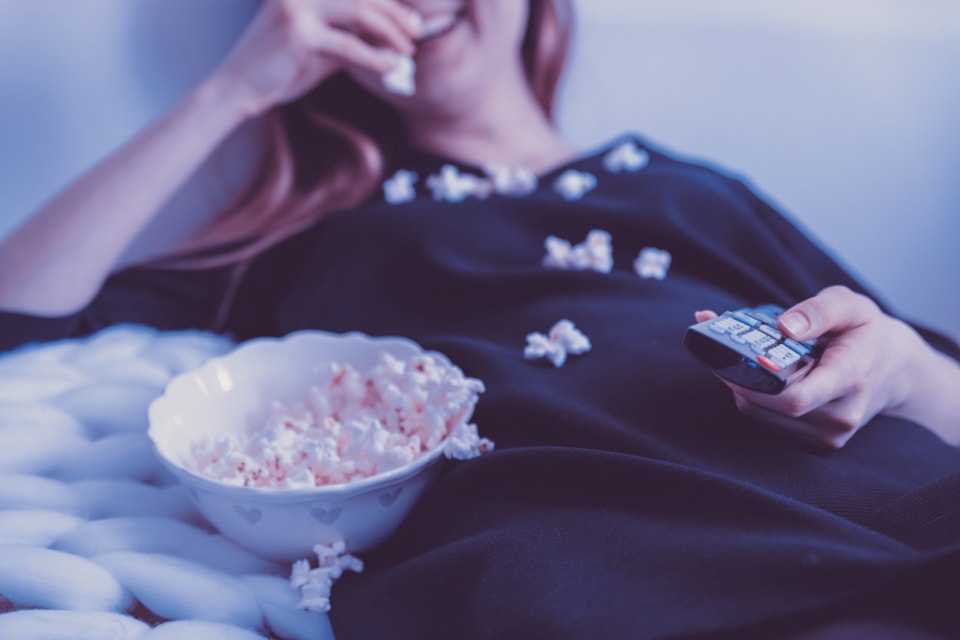 Got a few yards of string and cheap food to spare? Get some friends together and relive a traditional holiday classic by making a garland.
You can trymaking a popcorn garland (with no butter or cheese) – just use a needle and thread.
Get some pretty ribbon to hang up a collection of candy canes from the local dollar store.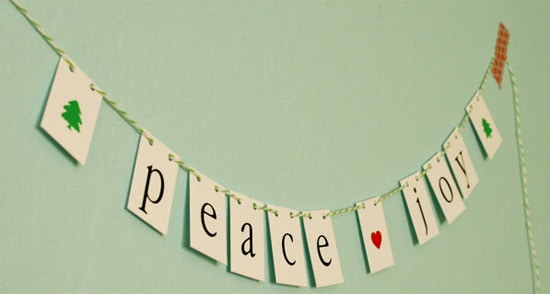 Print out individual letters and use them to spell out a message.
For a garland that can last beyond the holiday season, try making one from scrap fabric in a variety of different patterns, like this one!
2. Use old holiday cards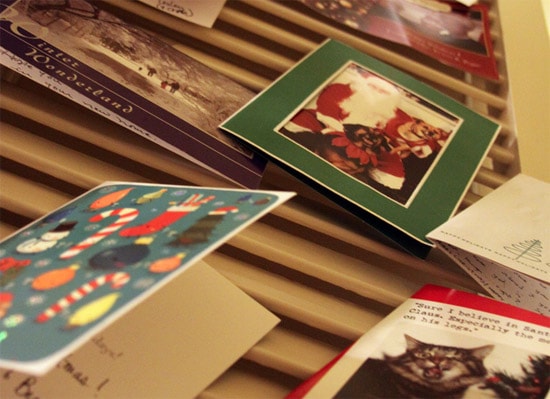 Everyone's got a stack of old holiday cards somewhere — why not turn them into art? The warm wishes from previous holidays will cheer you up when finals threaten to get you down, and nothing puts a smile on your face like the cheesy card your grandparents sent you a few years ago. (This is also a great reminder to make and send holiday cards to your friends at school!)
Clip the cards to some string with clothespins and display the string next to your desk.
Try arranging the cards on your wall in a simple design, like a Christmas tree.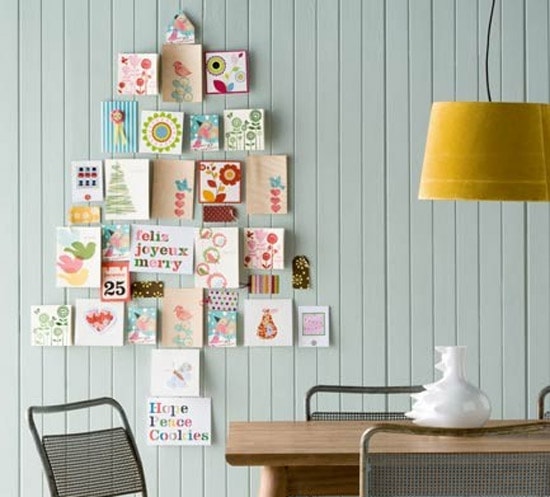 Hang the cards on your room's Christmas lights for an eye-catching display. Just be sure to keep fire safety in mind – use LED Christmas lights (they give off very little heat) and make sure that the cards don't touch the bulbs!
Attach the cards to a wide ribbon and hang them from your doorway or closet.
3. Stockings and sheets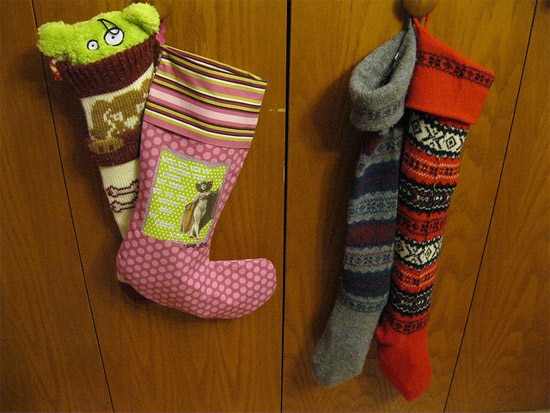 When the weather gets chilly, thick coats and vests aren't the only things you can break out of storage! Make your room feel warmer and cozier with a few simple tricks — even just changing up the colors can instantly give your room a snug, comfy feeling.
Add lots of warm, rich colors to your room, especially dark reds. Colors like dark brown, scarlet, and warm yellow definitely make a space feel cozier.
Grab a cheap throw blanket from a nearby thrift store or IKEA and use it as an impromptu rug or extra blanket. Just having additional fabric around makes the room appear warmer.
Did the dryer eat one of your socks? Take a lonely sock and hang it on the back of your door or closet along with one of your roommate's to make cute little stockings, and fill them with little treats every so often.
What do you think?
How are you planning to decorate your dorm room or apartment for the holidays this season? Do you have any creative DIY or inexpensive tips for holiday decor? Were our tips helpful? Tell us below!