This post may contain affiliate links, which means we may receive a commission if you purchase through our links. Please
read our full disclosure here
.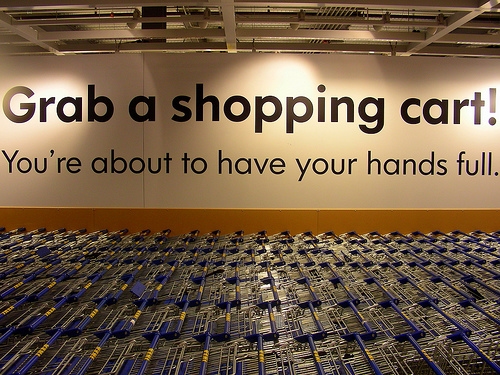 I would like to take this moment to point out that hints of pumpkin spice lattes are already cropping up all over Pinterest and Tumblr and it is still July.
If fall's most iconic scent (and caffeinated beverage) is already making its sneaky way back into our consciousness, then so should one of the most hectic seasons of the year: back-to-school shopping.
A few years' experience of navigating through crowds at IKEA, Bed Bath & Beyond, and Target has helped me get a better idea of which retailers are best for specific furnishings and decorations, but I doubt even a lifetime of back-to-school shopping would stop me from gazing soft-eyed at miniature panini presses and extravagantly overpriced Anthropologie sheets.
As the academic season slowly but surely rolls around to us again, it's our job at CF to guide you through the perils of the preparation process.
This guide to back-to-school dorm room shopping will cover the basics: making your shopping list, figuring out which stores to attack visit first, and which stores to wholeheartedly avoid. Let's get started!
Before We Begin: Make Your List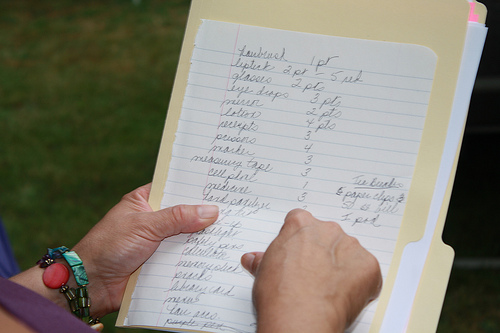 Grab your favorite set of markers* and a cup of coffee or tea, because while making a comprehensive (and accurate) list will certainly take a while, it is time well spent and will save you loads of money in the long run.
I can't stress this enough: stick to your list. If it's not on your list, don't buy it. However:if you happen upon something that you simply can't tear your eyes away from, and your budget is flexible enough, see if you're still thinking about it a few hours (or days) later. If you are, go for it. If you hesitate, even for a millisecond, it's not worth it and you will regret it.
Many retailers provide ready-made lists that seem to include every appliance and bed accessory under the sun. Get a bunch, cross off what you don't need, and consolidate them into one list that is tailor-made for you. The lists made by Target, Bed Bath & Beyond, and DormSmart are all good places to start.
*Color-coding your list is both therapeutic and helpful.
Part 1: Where to Shop
Bedding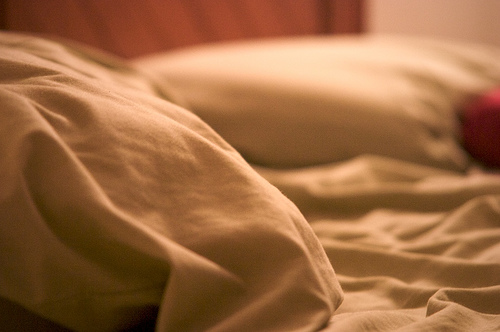 Rule of thumb for good color and style coordination in a dorm: start with the fabric.
Navigating the ocean of dorm room bedding is tricky, so check out CF's Splurge or Save?: Dorm Room Bedding post from last season. Once you've figured out how much you'd like to spend on your sheets, determine where you're most likely to hit the jackpot.
If you're on a budget, check out discount retailers like Marshall's or TJMaxx first. They often have great quality designer fabrics for a fraction of the cost, and especially around dorm season, they get overrun with Twin XL sheets and duvet covers. I personally scored a Ralph Lauren Home down comforter for a huge discount here, as well as a Ralph Lauren Home mattress pad and Egyptian cotton sheets.
If you have money to spend, you can't beat the selection of comforter designs at stores like Macy's or Urban Outfitters. Gorgeous, trendy, and often extraordinarily comfortable, higher-end retailers have plenty more choices than your typical discount department store.
And if you want something basic, your go-to shops are IKEA and Target. Target's Room Essentials line has good, simple bedding and jersey sheet sets for cheap, and IKEA's selection has not yet met its match.
Avoid thrift shops and consignment stores when you're shopping for bedding.Sure, you might save loads, but there's no telling what happened on those used sheets. If you're really strapped for cash, try to get a set of linens from home.
Furniture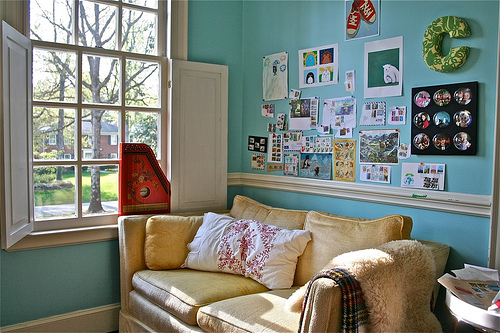 This is a good practice in self-control. Furniture shopping is quite a large commitment, but with a bit of judgment and communication with roommates, you can expertly bypass mishaps and furnish your dorm or apartment with ease.
For previous posts on the topic, check out our Splurge or Save post on furnishings, a how-to guide, and tips for creating a dorm room layout.
If you're on a budget, keep your ear to the ground for garage sales, school clean outs, or news of stores that are going out of business. You'll always find the best (and most unique) deals when people are trying to get rid of things. Pick up a copy of a local newspaper that reports on going-out-of-business sales and devote an afternoon to shopping around.
If you have money to spend, great furniture and IKEA are usually not synonymous. There are exceptions, but if you're planning on graduate school or living in an apartment for a while, there are definite advantages to splurging on a great piece from Crate & Barrel or Etsy. Check out eBay and Craigslist for deeply discounted items, like (my favorite) CB2 Peekaboo Coffee Table.
And if you want something basic, much is to be said about IKEA's "LACK" and "EXPEDIT" lines of tables and shelving, respectively.
As for what to avoid, Walmart furniture is the only thing you can count on to be tossed into the dumpster come May, every single time. (At last count, I spotted six Walmart futon frames in the same trash bin outside my dorm.)
What do you think?
Where do you shop for bedding and dorm furniture? What do you think of our tips? Have you had any good or bad experiences with the stores listed above? Let us know with a comment!
Also, stay tuned for the next installment of back-to-school dorm room shopping, which will cover decor and storage.